Former Nike Vet's here is the place to Strut Your Stuff let your friends know where you spent your time in the Cold War . Below is the link for all Alaska Nike Vet's. Your support of these will enable us to distribute our newsletter and maintain this site. Questions or comments please direct to webmaster@a-2-562.org
The store front is completely new and in a state of flux please be patient as new stuff will be added in the near future. Just new we have added a series of wall plaques showing your unit's Admin/IFC area or launcher area.
If any of you have suitable art-work from your site please email it to webmaster@a-2-562.org we will see if it can be incorporated with items that pertain to your respective units. We need images to use in the "Wall Plate Series". Note some images have been "Black Flagged" by the site CafePress as they don't allow images that show some of the following. Images that depect more that one of the services I.E. a image of a F102 flying over the "Site Summit IFC" was black flagged. Also Images that show any of the people stationed there, a image of one sites spring cookout was also banned so we are looking for more images to replace stuff that is "Black Flagged" or ones of poor quality as all the images are 50 years old. Please look around at what you have and is something looks like we can use it e-mail to webmaster@a-2-562.org we will see if it can be used to upgrade something or replace one that gets "Black Balled". Love playing "Cat & Mouse with the CafePress people. Right now a good image of E-2-562 is needed.
All Alaska Nike Vet's Shop Here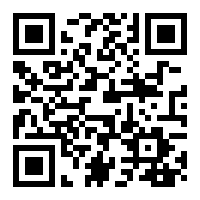 Your support will enable us to do the following, maintain this web site, mail out newsletters to those vet's without web access and continue research to find former NIKE VET'S from our units in Alaska.
For Those in need of Nike related patches follow the following link. The link to patches has been removed but you may be able to contact them through the website and find out if they are still for sale. Purchase of these will help the folks at NY-56 / "Sandy Hook Nike Site" in their site restoration efforts. http://ny56nike.weebly.com/
Your support will help in reducing costs of these Nike Veterans Groups.
Thanks !