Here are some photos from Tucson AZ Reunion 2011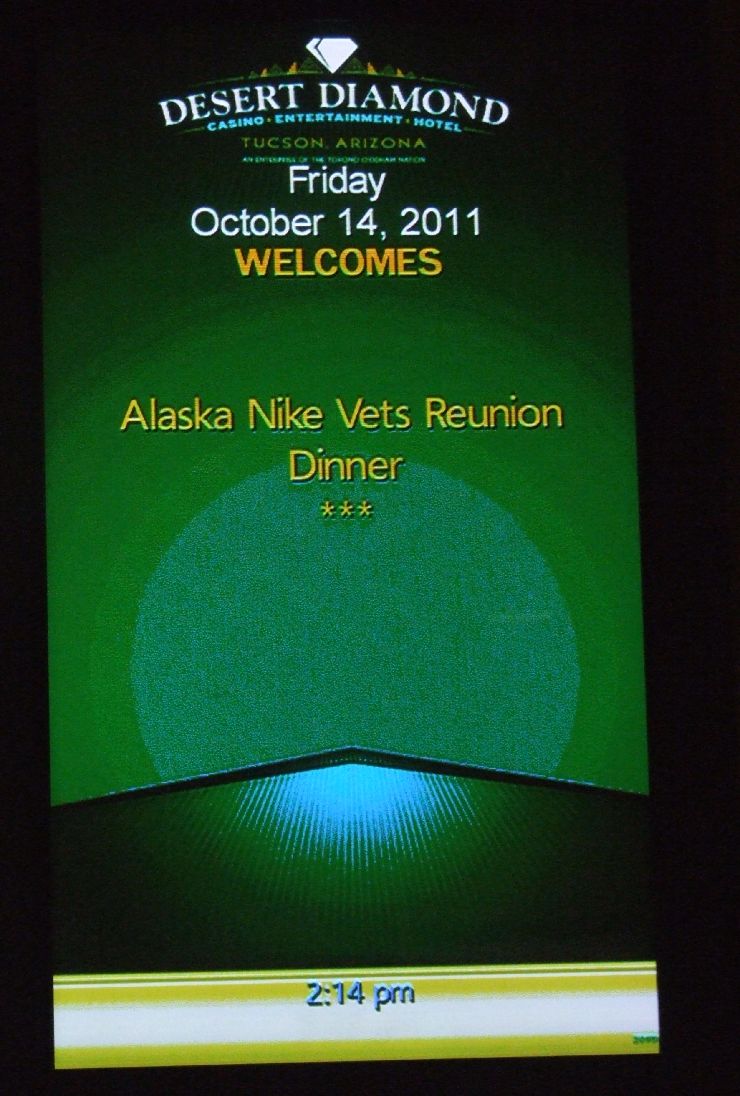 Greetings from Desert Diamonds Casino/Hotel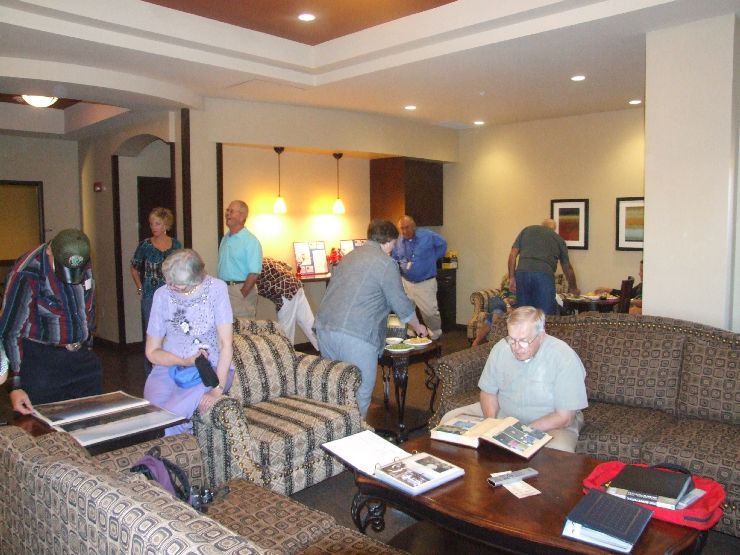 Shot from our Hospitably Room
Comment from Jim Biles:
I'd like to add my endorsement to this message. I enjoyed this reunion even more than the one in Ohio last year (and I thought that would be tough). The reunion committee did a great job of organizing the event(s). We all had time to enjoy each other and to do the things we wanted to do while participating in reunion events. I'm hoping more of you can make it next year because this is a very worthwhile event, and it's great to get together with people who have the "Alaska Nike" experience. This year I was able to connect with Brad Ryon for the first time in 42 years (last year it was Jim Miller and Chris Bryant after 41 years). Chris was there again this year, and he, Brad, and I visited Tombstone in addition to all the other reunion events. My thanks to the reunion committee for a great reunion! Jim Biles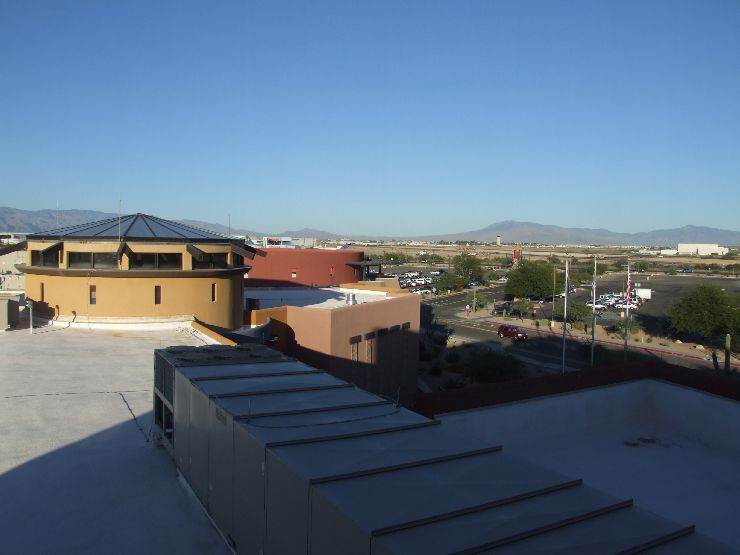 Taken from the Hospitably Room Tucson Skyline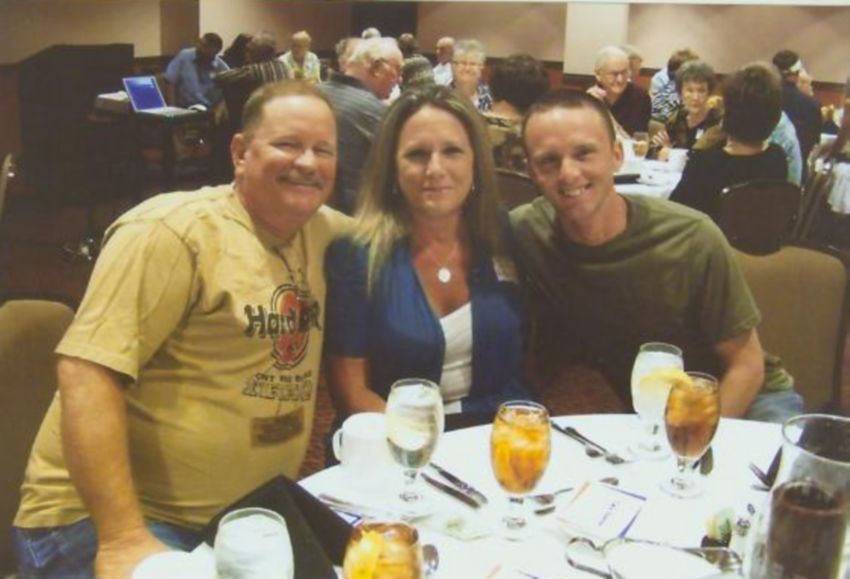 Just before banquet these folks are part of the Bobbitt family their nephew Johnny Epperson and his son and his wife Tony and Julie. Tony is currently serving in the US Navy. They happen to live close to Tucson so visited with us, we do extend our invite to these people also.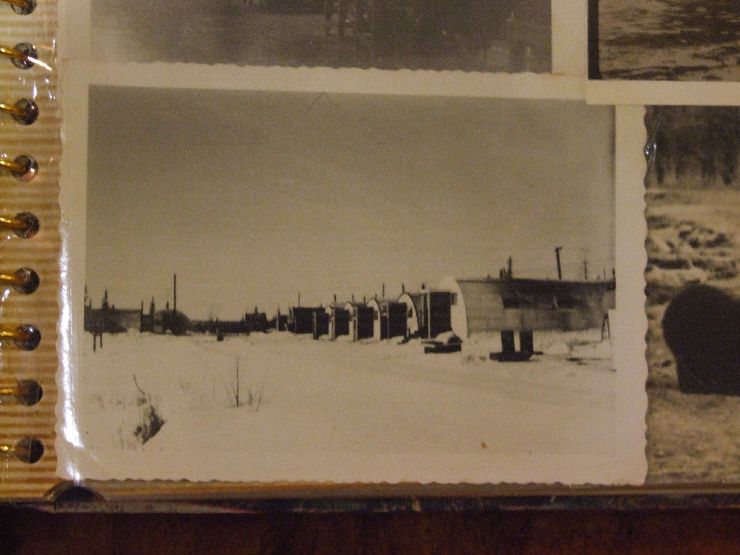 The Quonset Huts that housed the gun batteries guys that Nike replaced B Battery Guys stayed there till the site was ready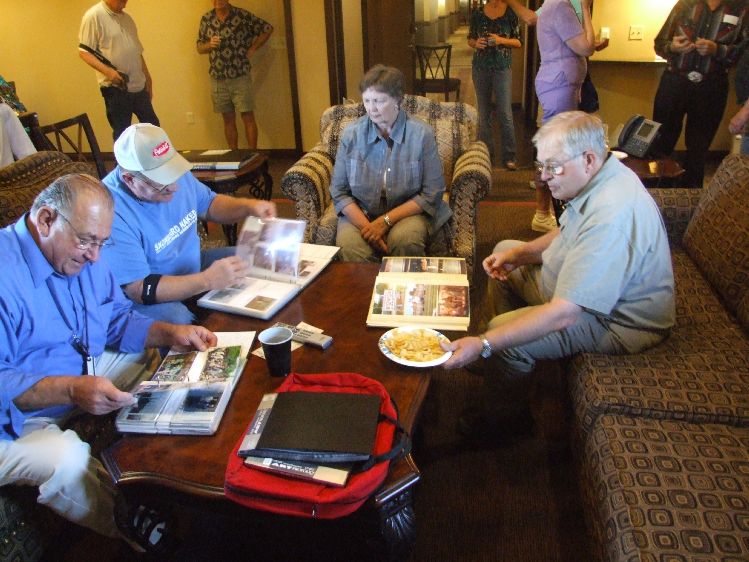 Going over some of the scrapbooks guys brought to the reunion.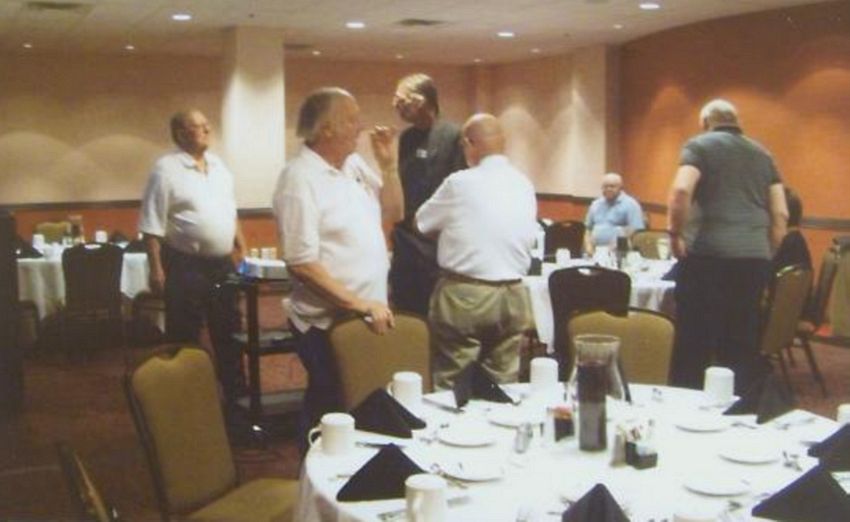 Getting thinks setup for banquet
Comment from Bob McGrath
Roger and Paul,
In writing with Ron Green, it appears that 2011 was a success. I am looking forward to viewing the pictures of the events. I sent a DVD of my newly scanned slides with Paul Kulba in the hopes that it might get viewed and be of interest to the '63-'64 contingent. So far, I have heard nothing in response. Ron has ordered a copy which will go out this weekend. Anybody else appear interested? Would you care for a copy for insertion into the website? The pictures include the area, the grounds and guys with all guys tagged with names.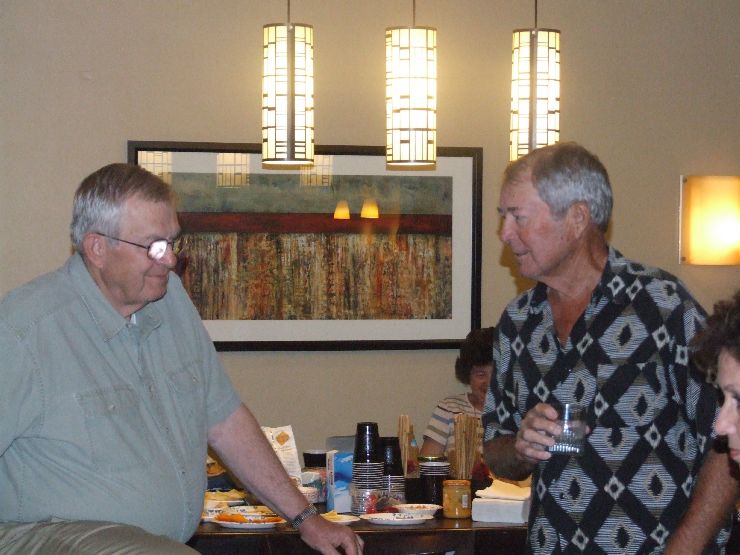 Here on the left John Sanderson from 166th Ord. and Curt Olson from B Battery both guys brought a batch of old photos. We had a great time pouring over them.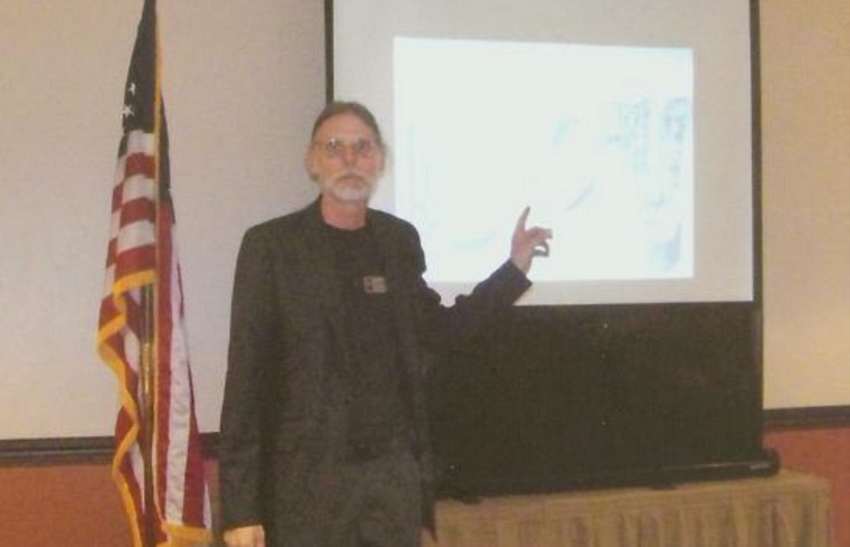 Giving us a presentation on Titan System was Chuck Penson who is the historian for the Titan Museum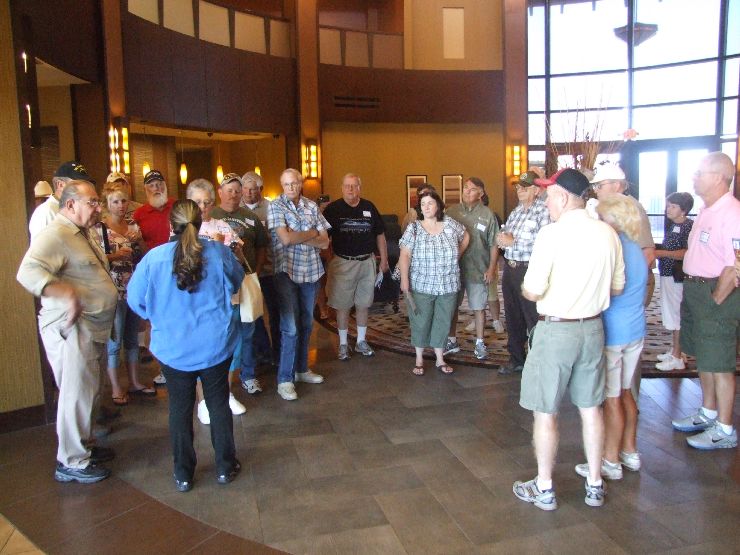 Part of the gang in the hotel lobby getting ready to go to the Titan Museum.
Comment from Don Wood
I am thrilled to hear of the location of the 2012 reunion as I live in this area and hope I am still here to attend it. Its a great area and I have mentioned before about places to stay and also would like to say that Pete Demarco and Bill Jackson who both are involved with the tours of the site each year are great people and do a great job. Also Mary Rasa who is the historian there has done a great job in keeping the Nike history going.
I look forward to this reunion and hope all goes well in its prep oration.
thanks to all you guys who are doing the work.
Don Wood
ISG Retired.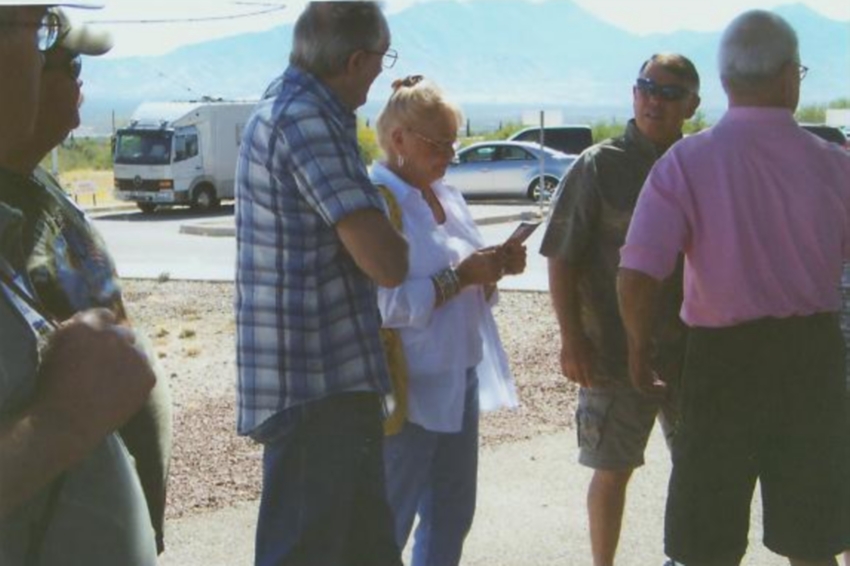 Waiting outside of the Titan Museum in the blue plaid shirt Wilbur Bobbitt MP from A-2-562 1965 era. Directly behind Wilbur notice the Mercedes Camper it had "German" license plates. Want to see his road map!!!!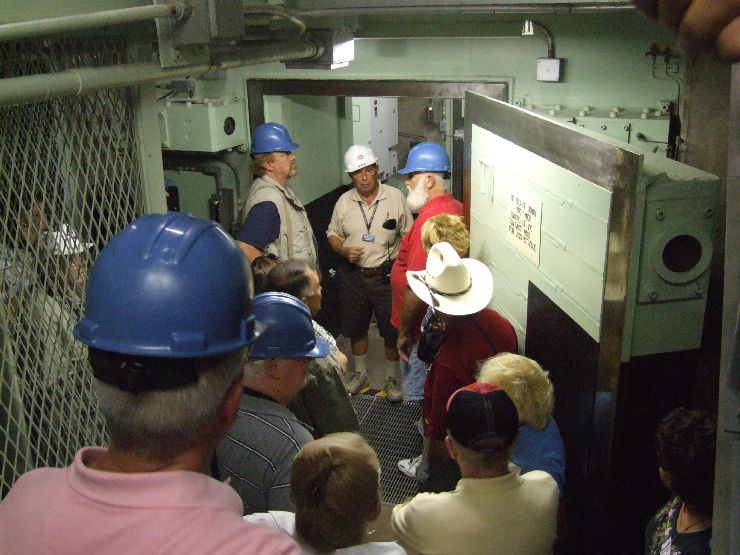 Entering the first "blast door" at the control area of the Titan complex.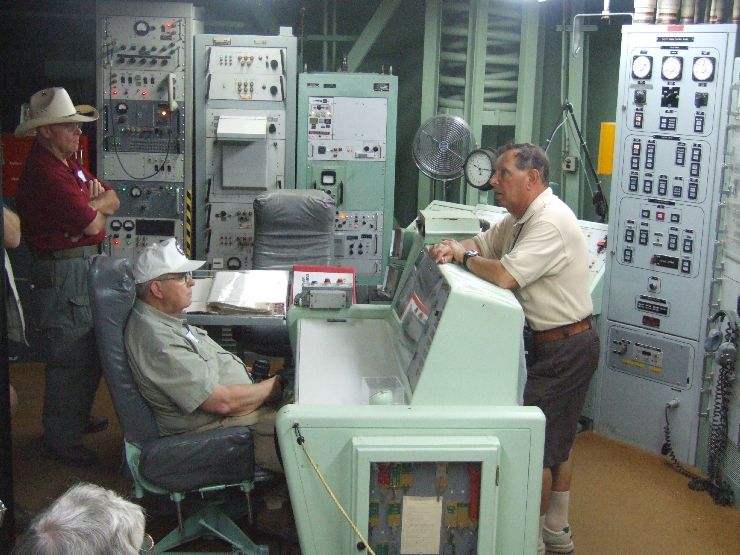 At the console is John Sanderson with our guide giving the rundown of a "Go Code"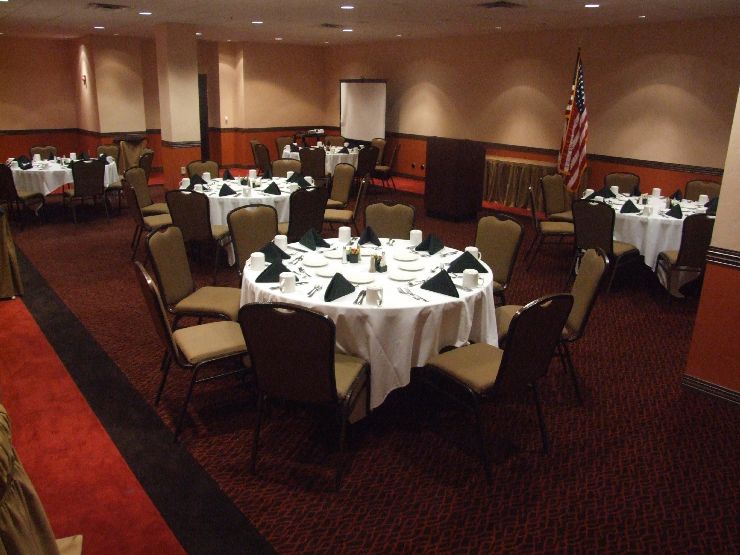 Our Banquet room the afternoon before the banquet.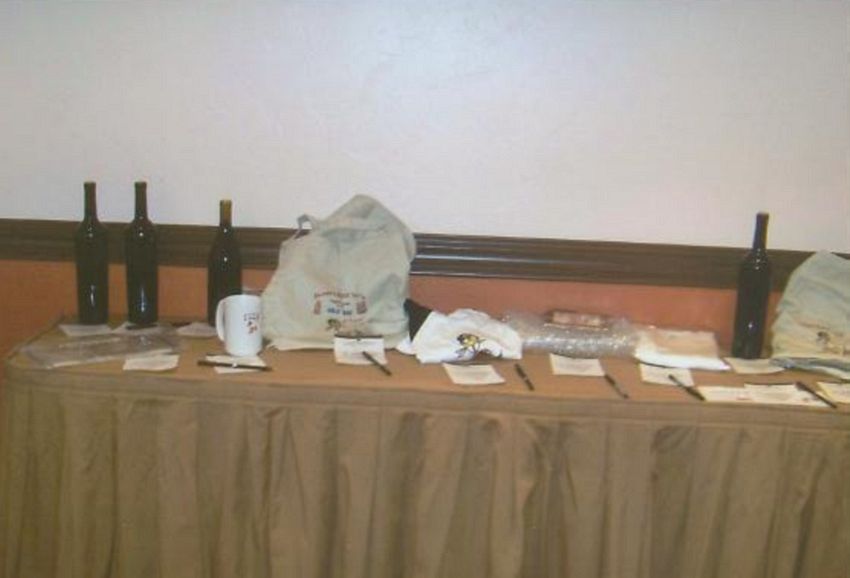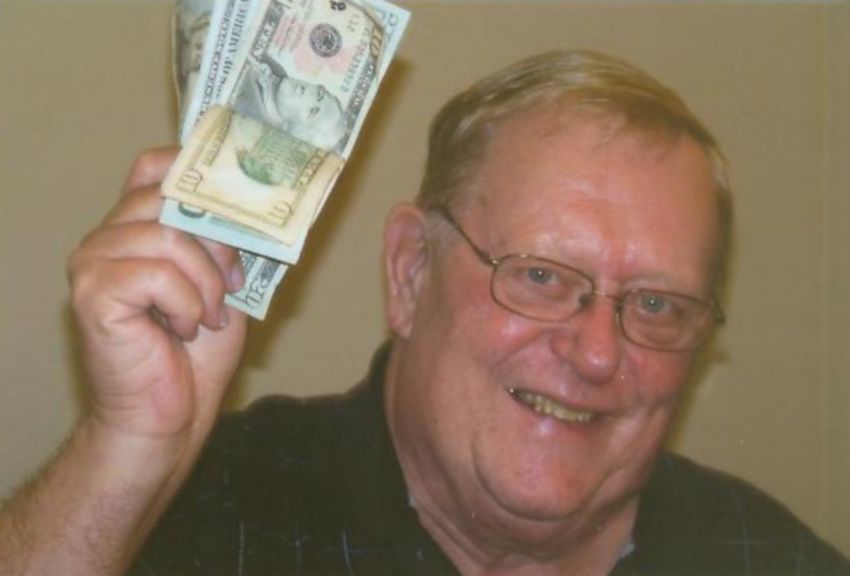 Above 2 photos our silent auction we had items from the "Moose Creek General Store" some wind donated by Hal Faulkner and a old pair if "VB Boots" (sorry no takers on the boots. Results we raised some money for start-up for next year's reunion. Here is Ed Hanson with some of the "LOOT"
Comment from Tom Gallivan
I like the idea of an east coast reunion. The fact that it is a preserved site is great. With a family reunion and a wedding next year, I hope the dates are such that I can make it. I've missed them all so far, including this year's that is the same weekend as my 50th high school reunion.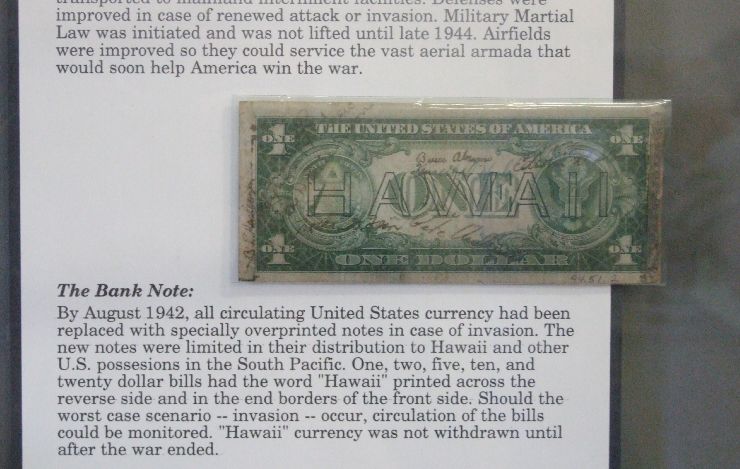 Found this interesting at Pima how they marked the US Money during WWII in Hawaii.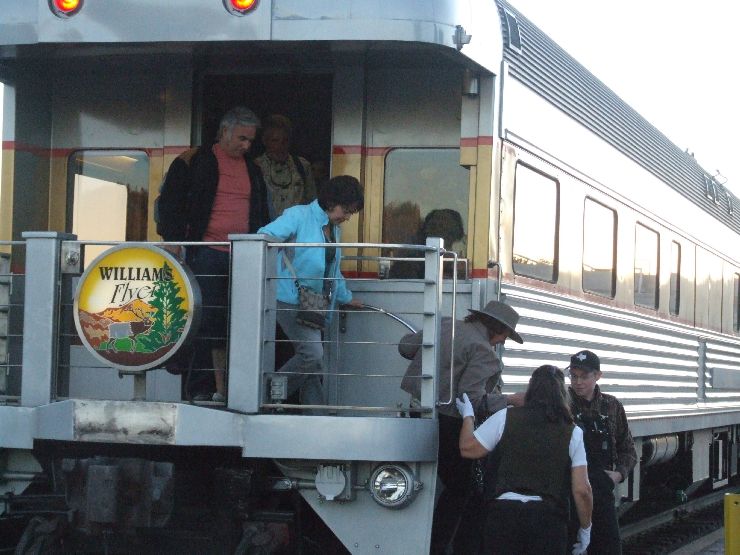 Some of us also visited other places here our group is waiting to board the train to the Grand Canyon at Williams.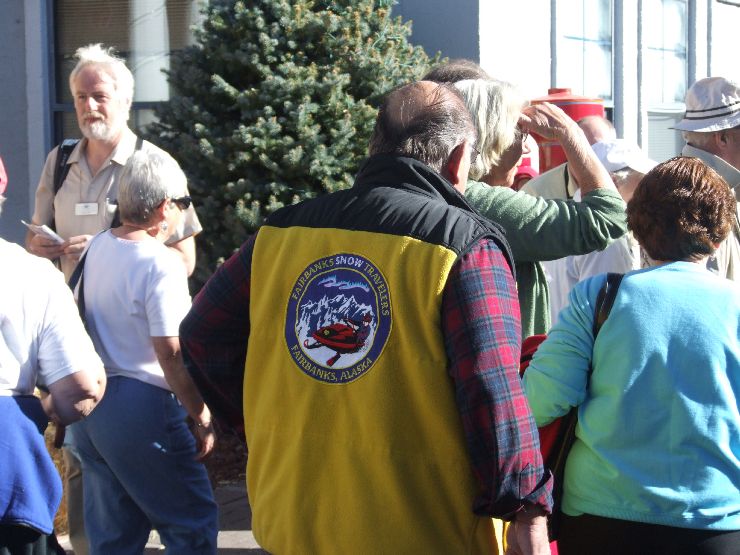 Paul & Kathy Kulba as they got off the train at the Canyon.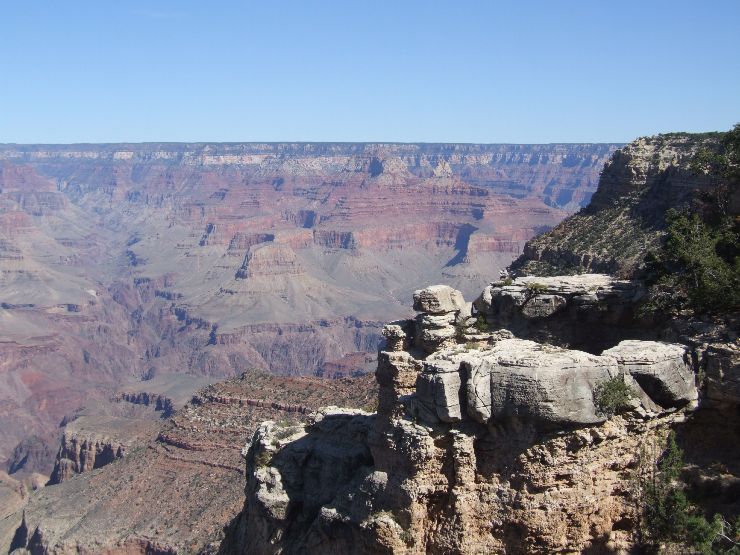 Just to prove we really went there.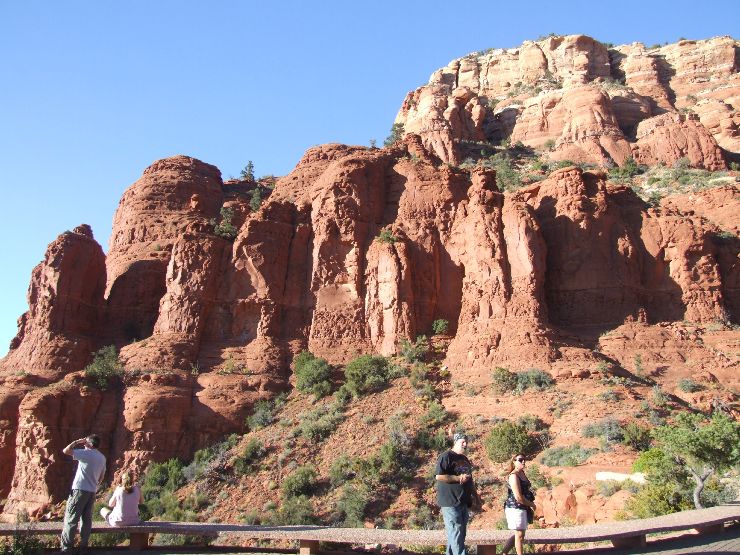 On the way back from Williams we also toured Sedona just a shot of the landscape there.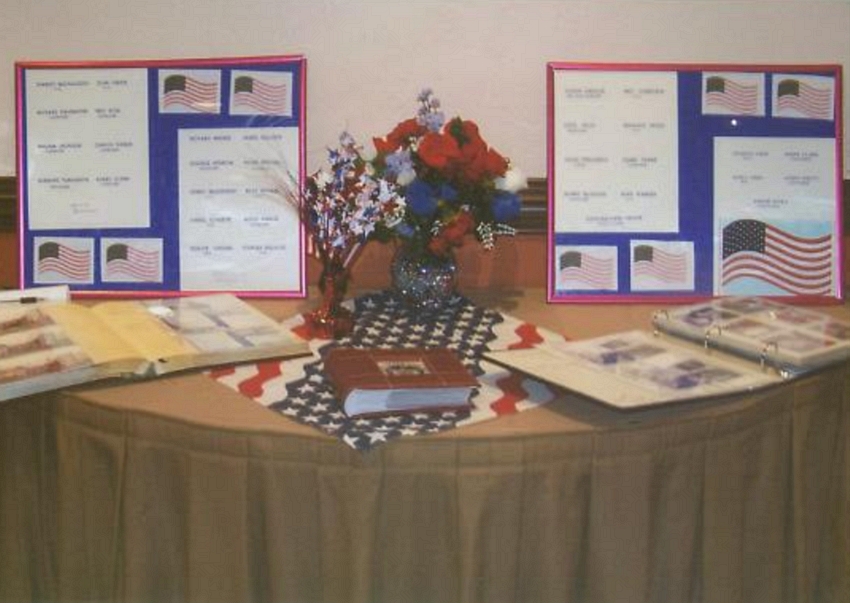 For those who have served their "Last Watch" the memorial that was set up by Wilber and Sharon Bobbitt
From the input we have been receiving I think we all enjoyed the trip to Tucson. So lets look forward to next year. Its on to Sandy Hook N.J.