Welcome All Alaska Nike Vet's
Alaskan Nike Vets Reunion 2017
Colorado Springs CO.
October 10 to 12
Below a photo tour of our 10th reunion at Colorado Springs, CO.
Tuesday
Registration was held that afternoon in our hospitability suite. Our host hotel was The Clarion Hotel on 314 W. Bijou St. Quality Suites is also under the same roof. We were just on the other side of the interstate from city center. At registration every one was given a agenda and key's to our hospitability suite. Those who arrived on Monday went downtown to a Brew Pub for lunch.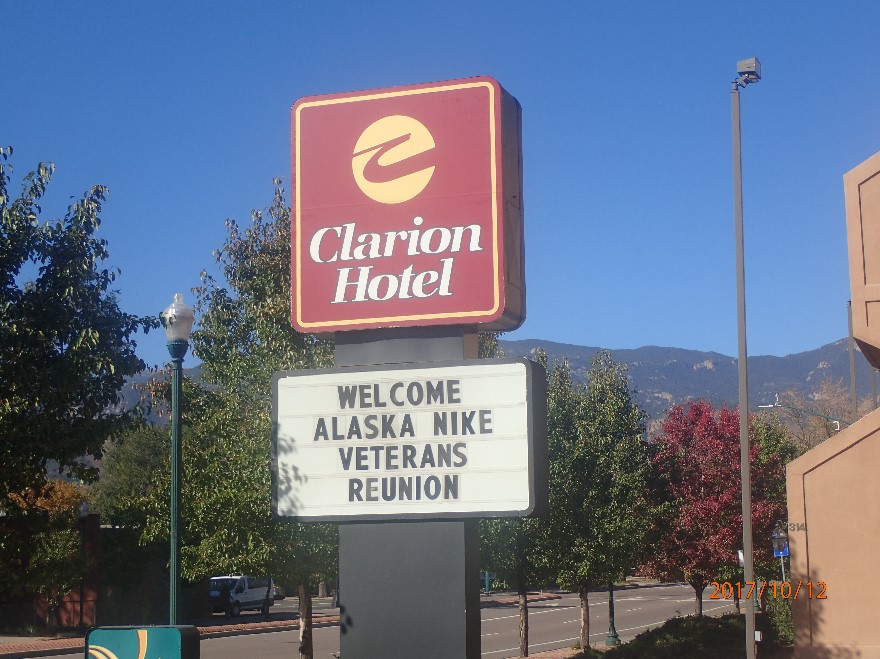 Hospitality Suite at Hotel
Provided to us was a Hospitality Suite by the hotel this gave us a central meeting place before heading out to tour and visit into the wee hours at night. Here are some shots taken there by Phyllis Peet.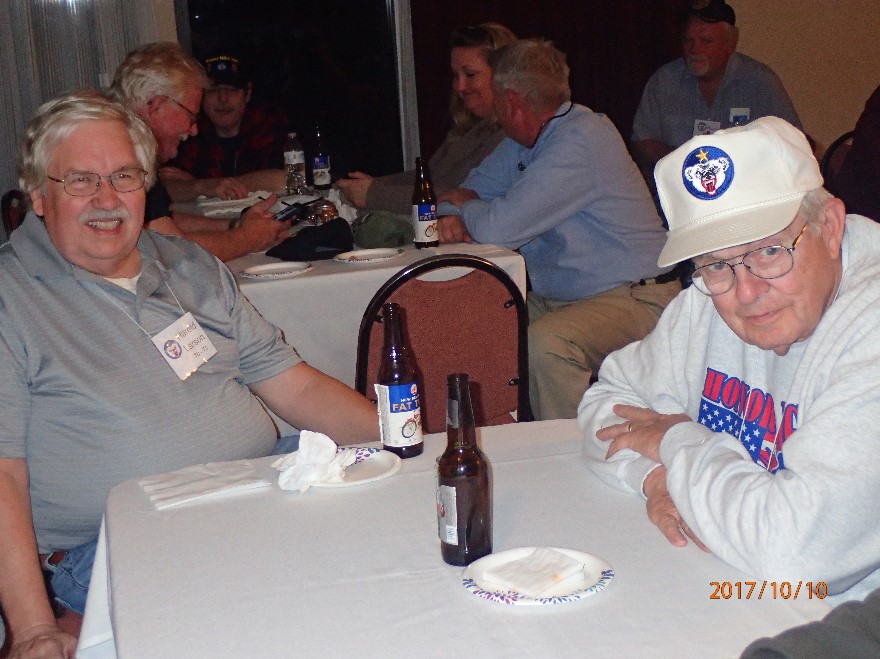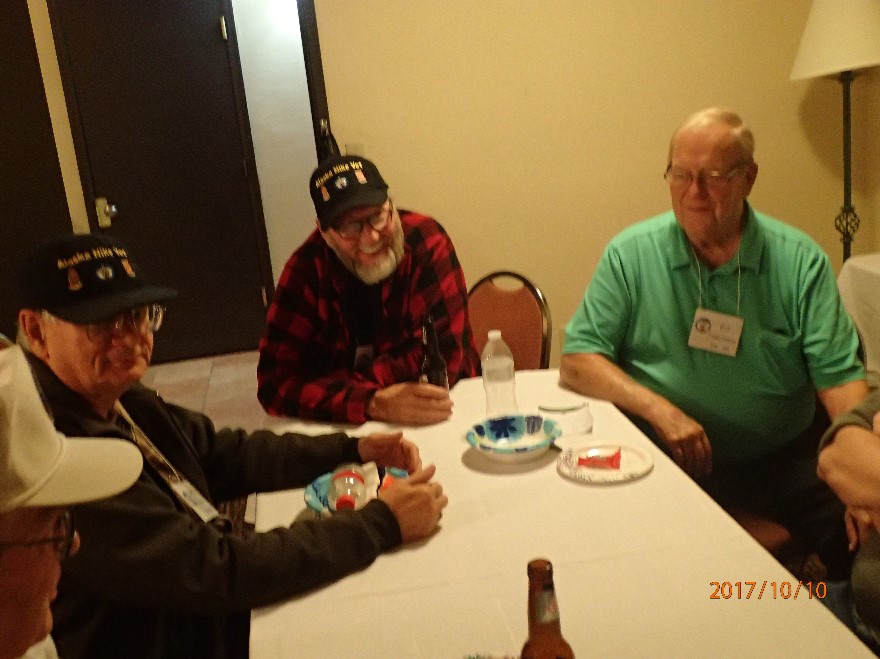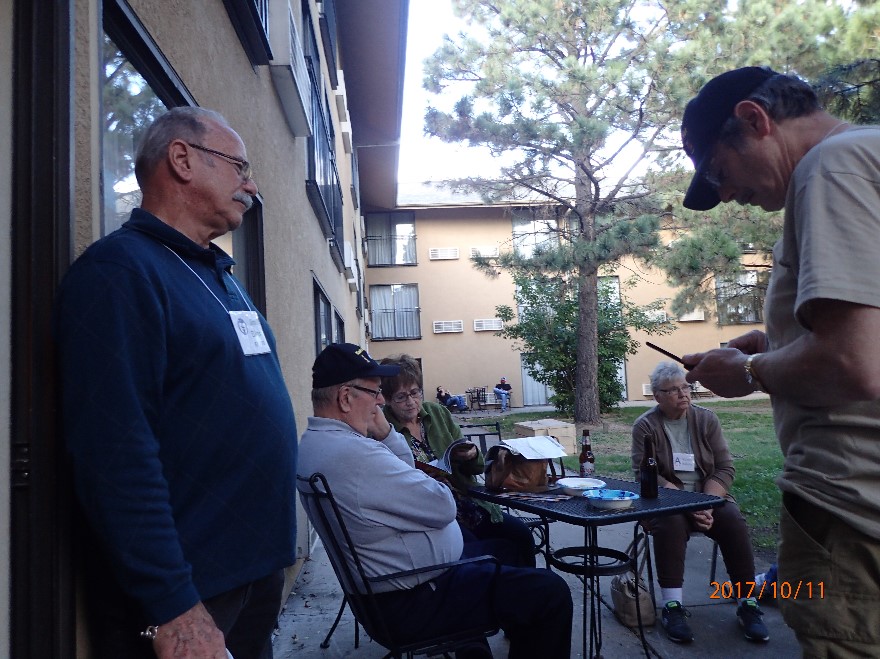 Wednesday
As cost of a bus rental was out of our budget we elected to let all Vet's tour on their own. Some went to the aviation museum at the Air Force Base others went to Pikes Peak and also The Garden of the Gods. Here are some photos from the garden tour.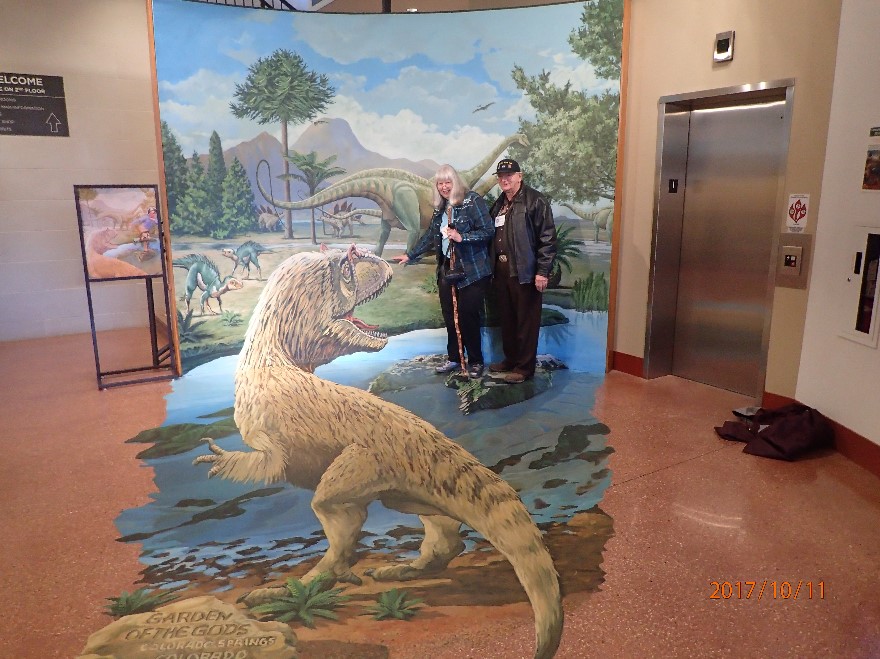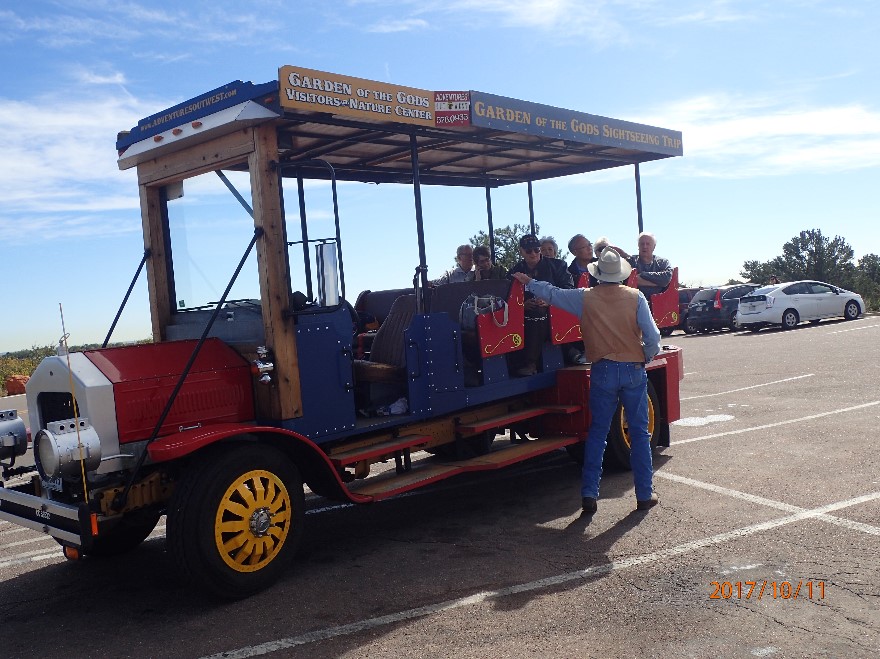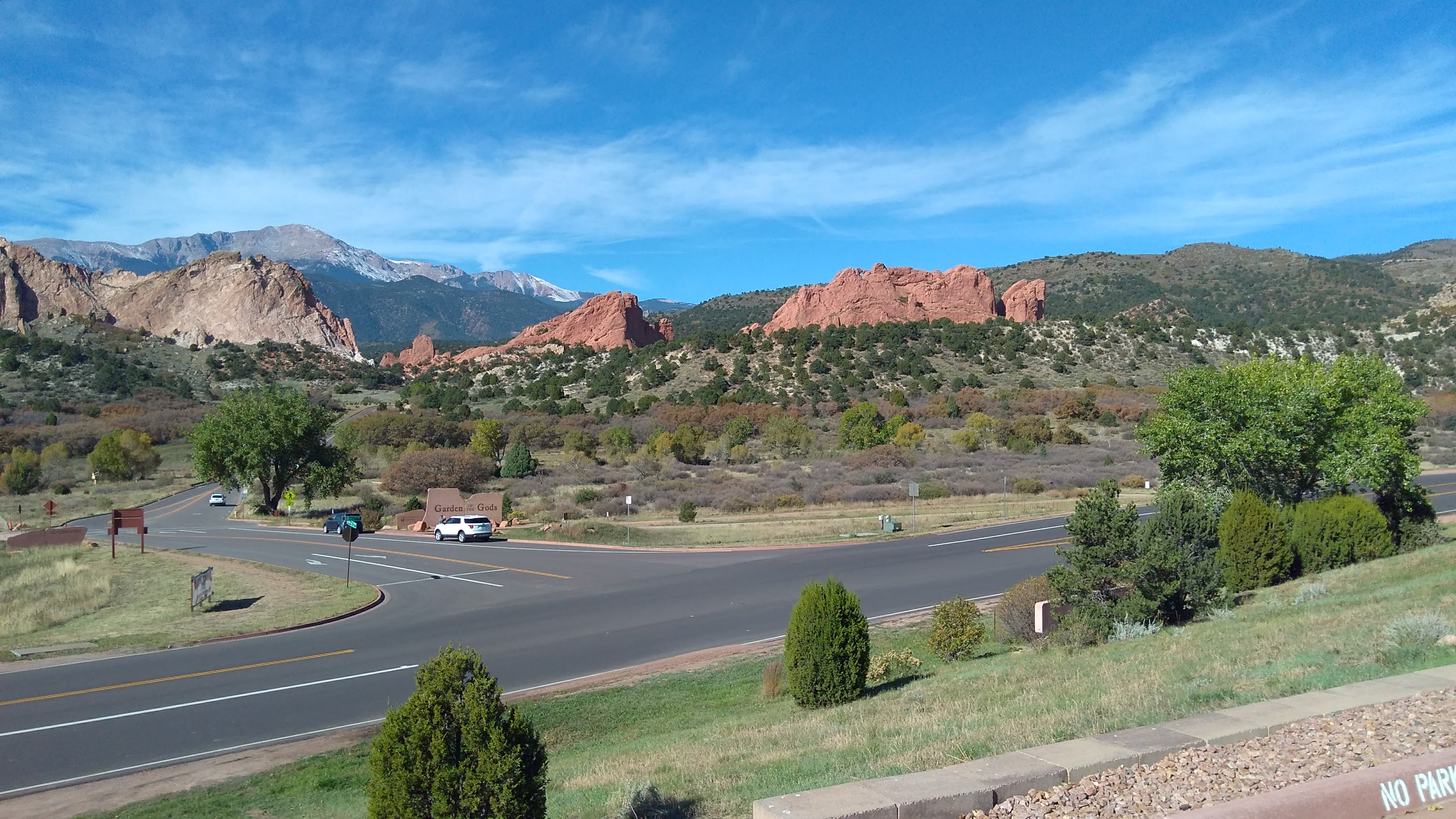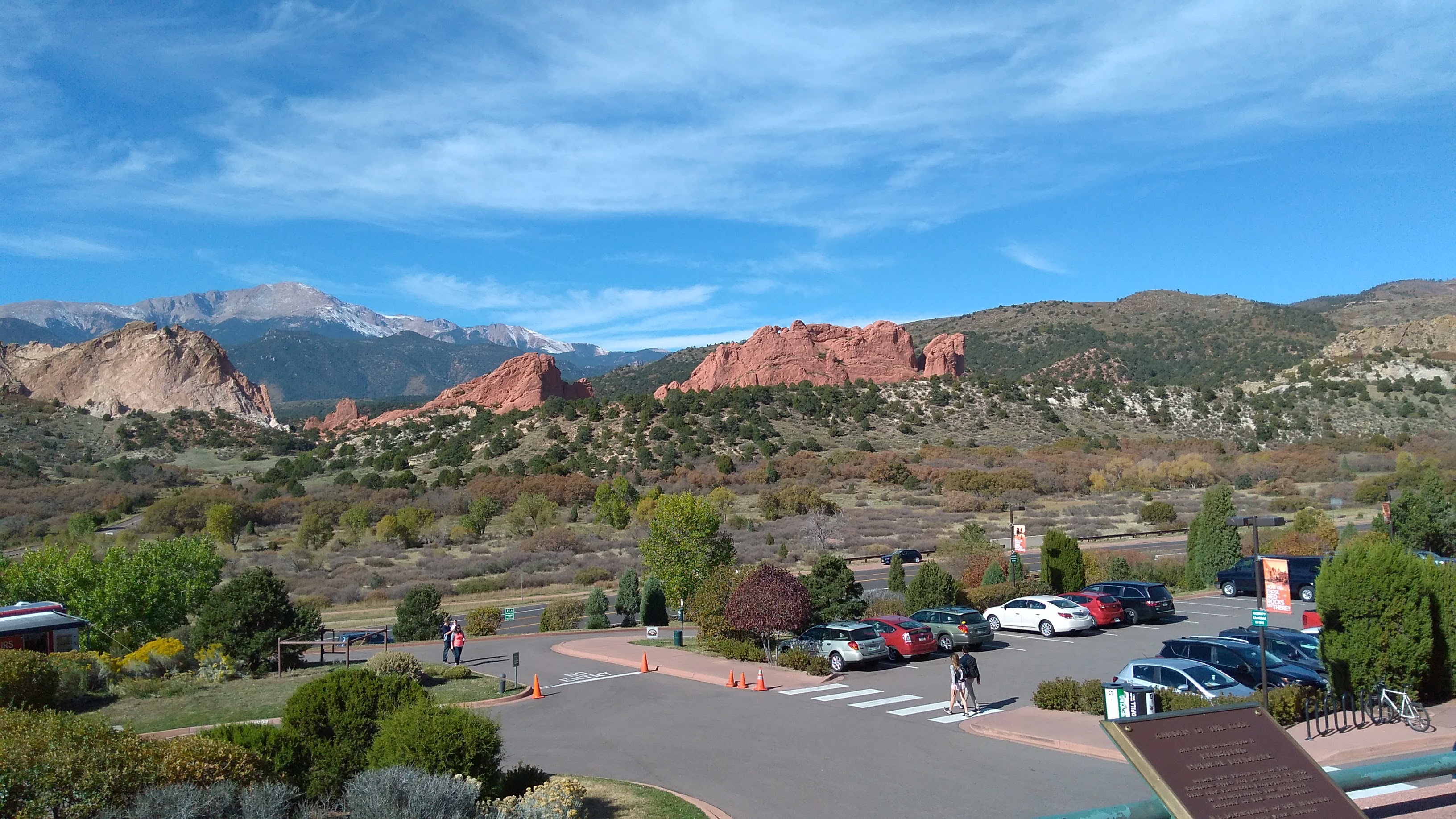 We used the park tour bus to see the sights here a view framed in the drivers rear view mirror.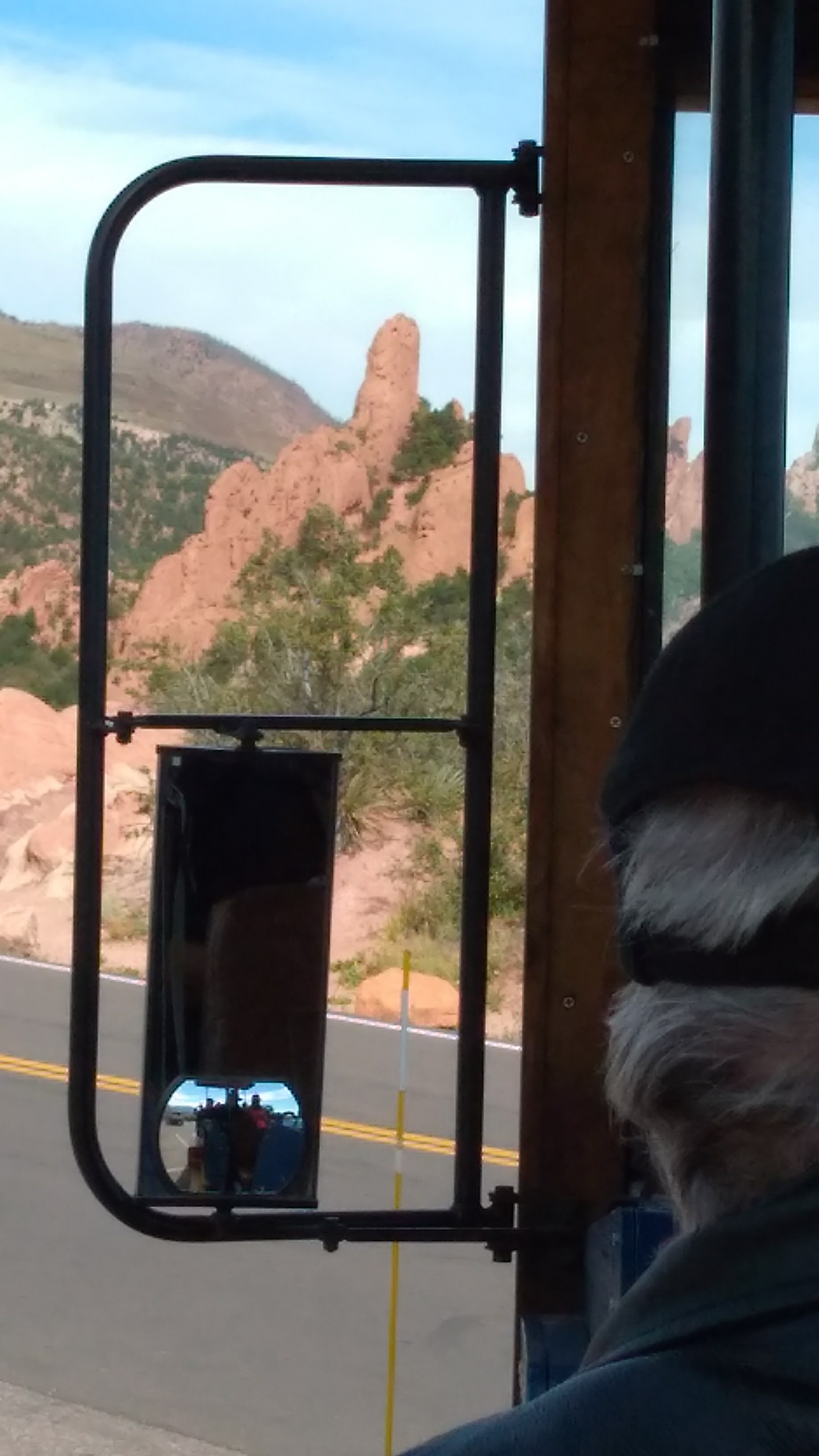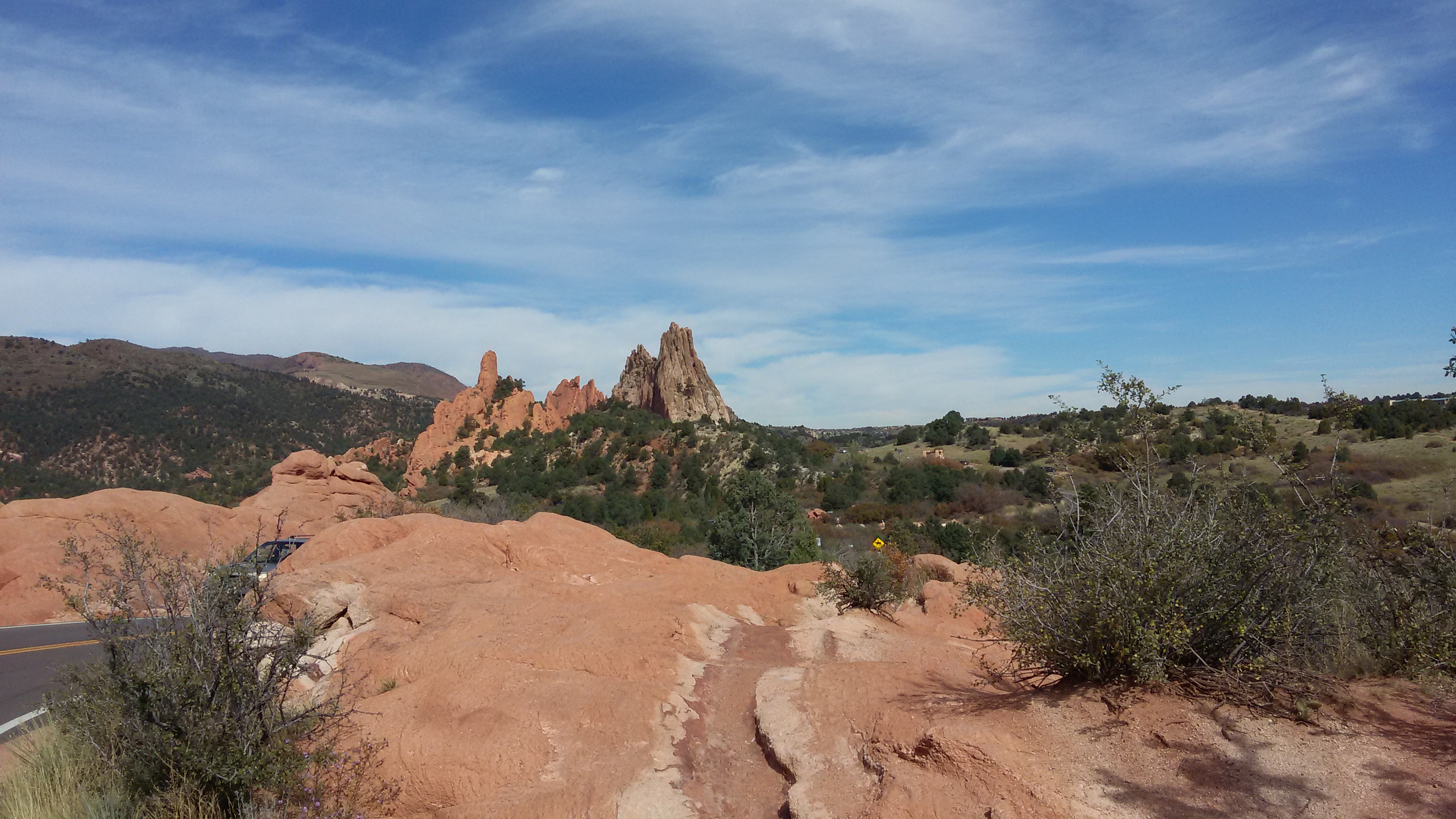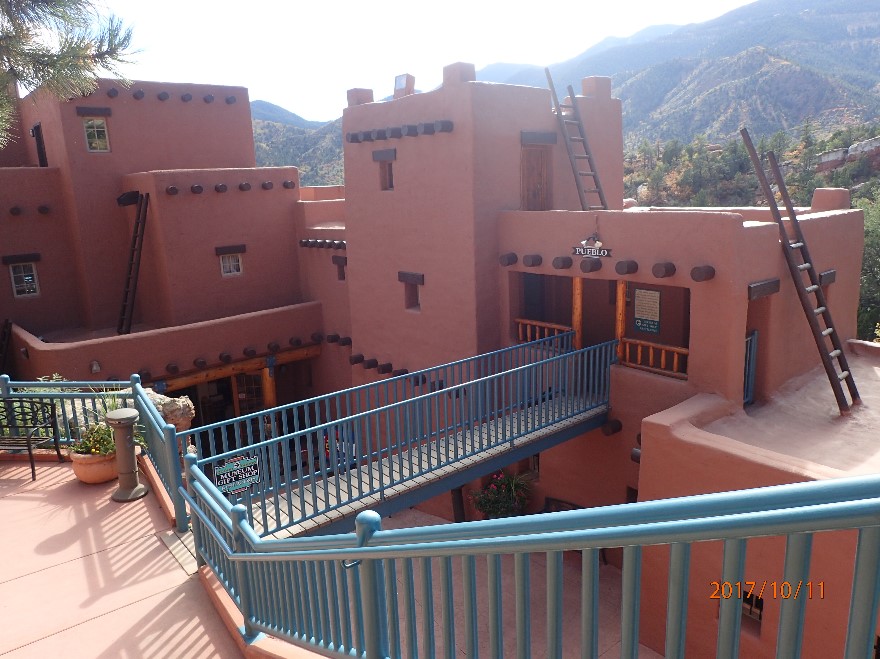 Our group also visited the Manitou Cliff Dwellings.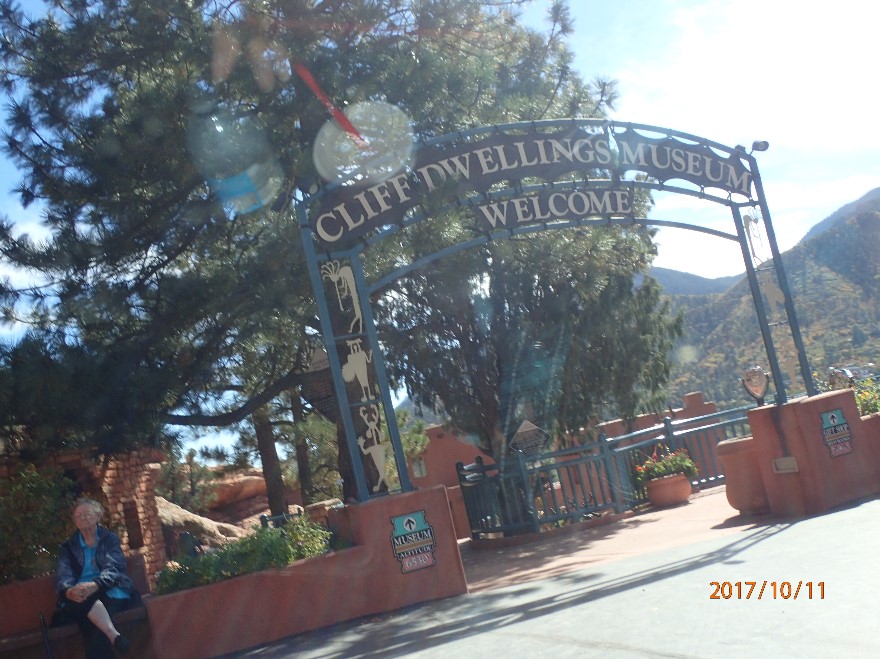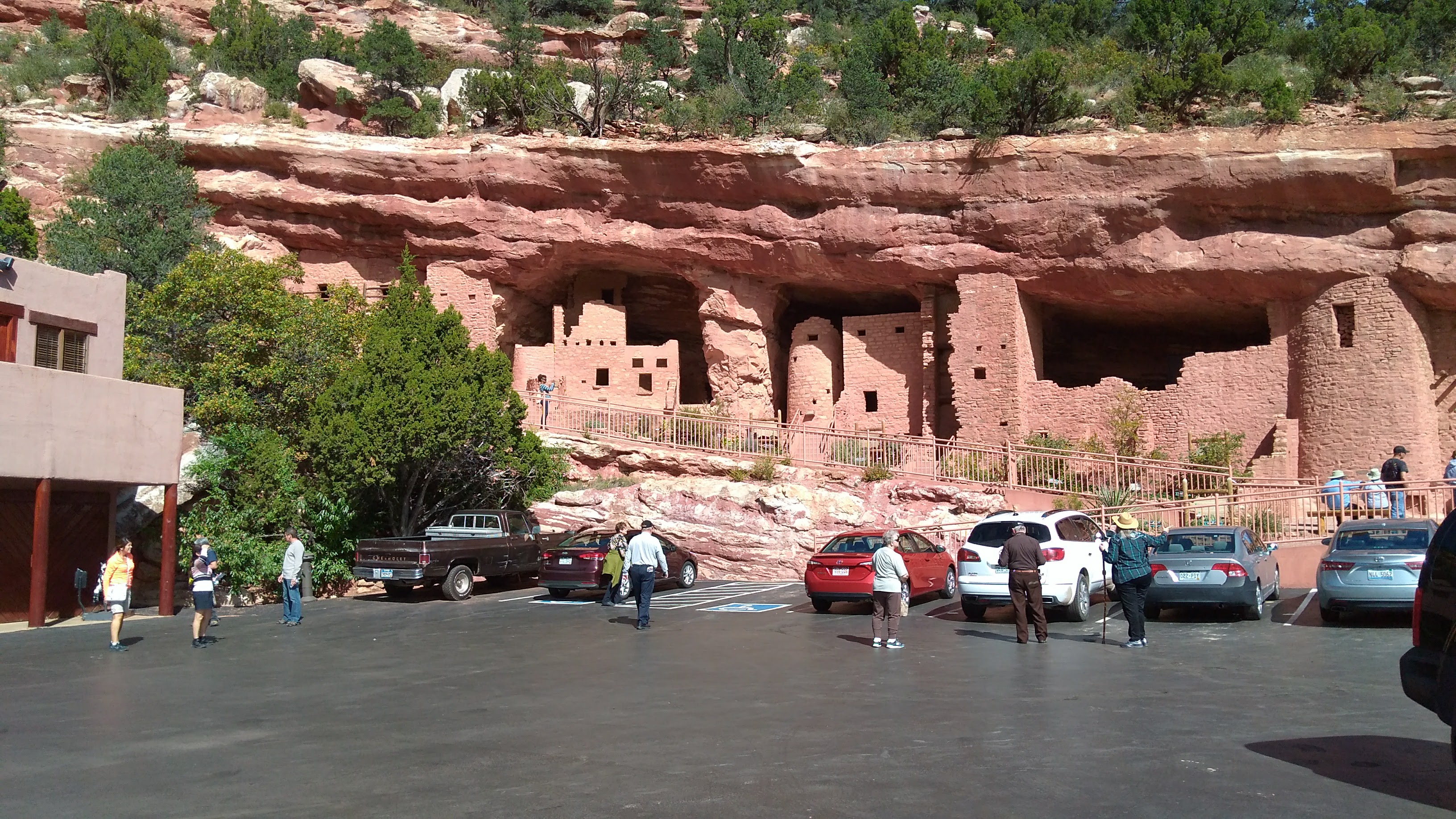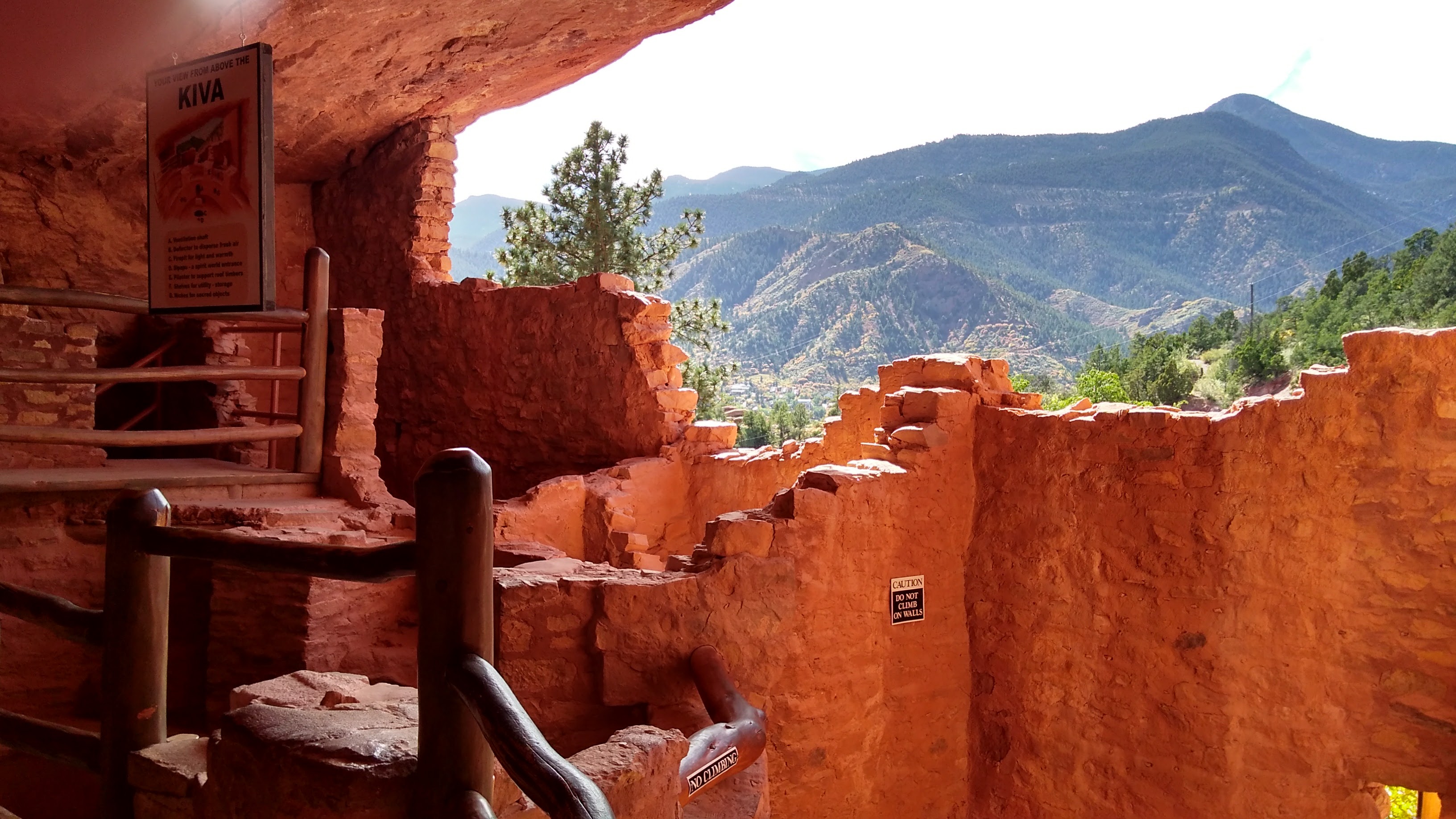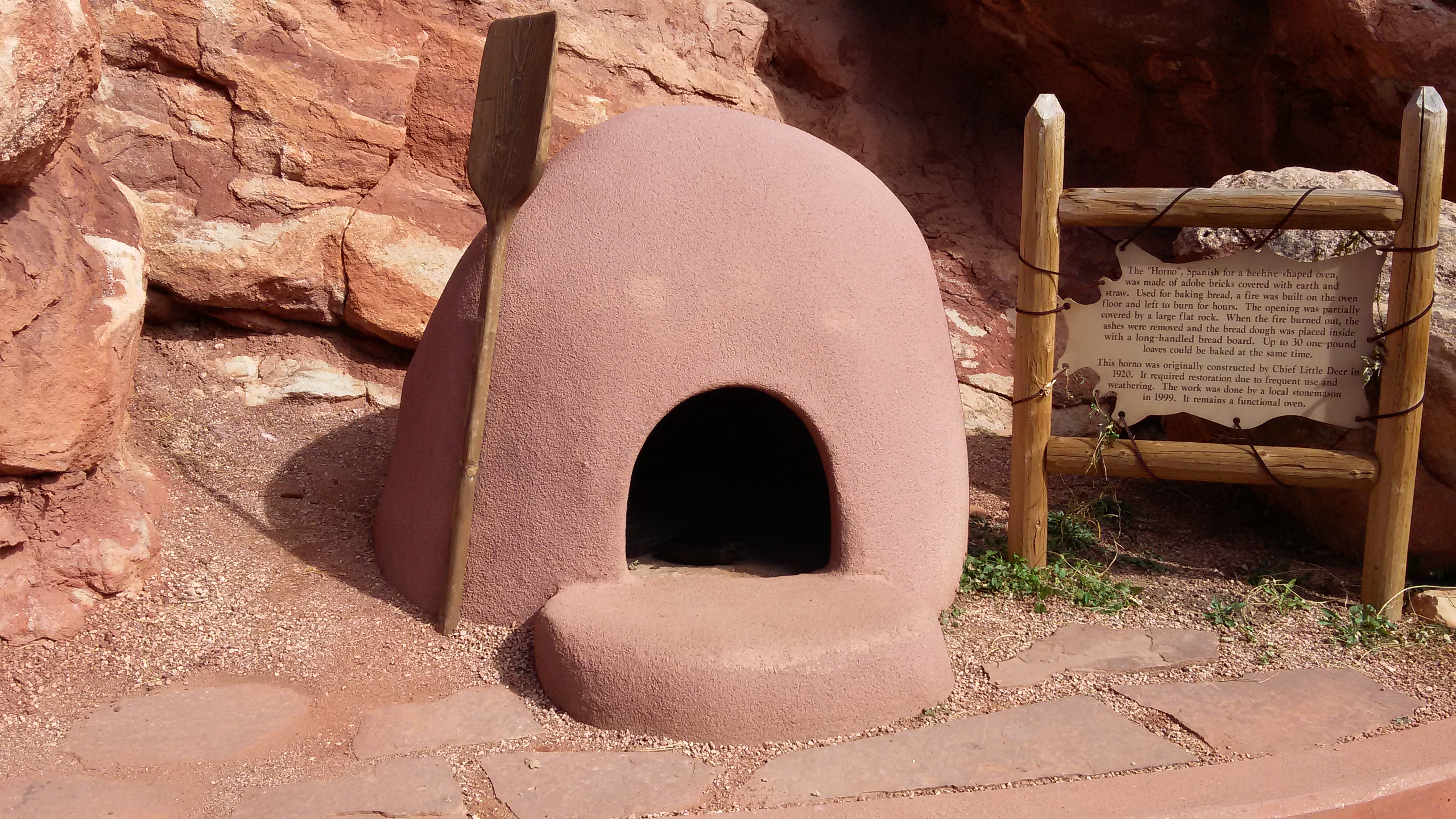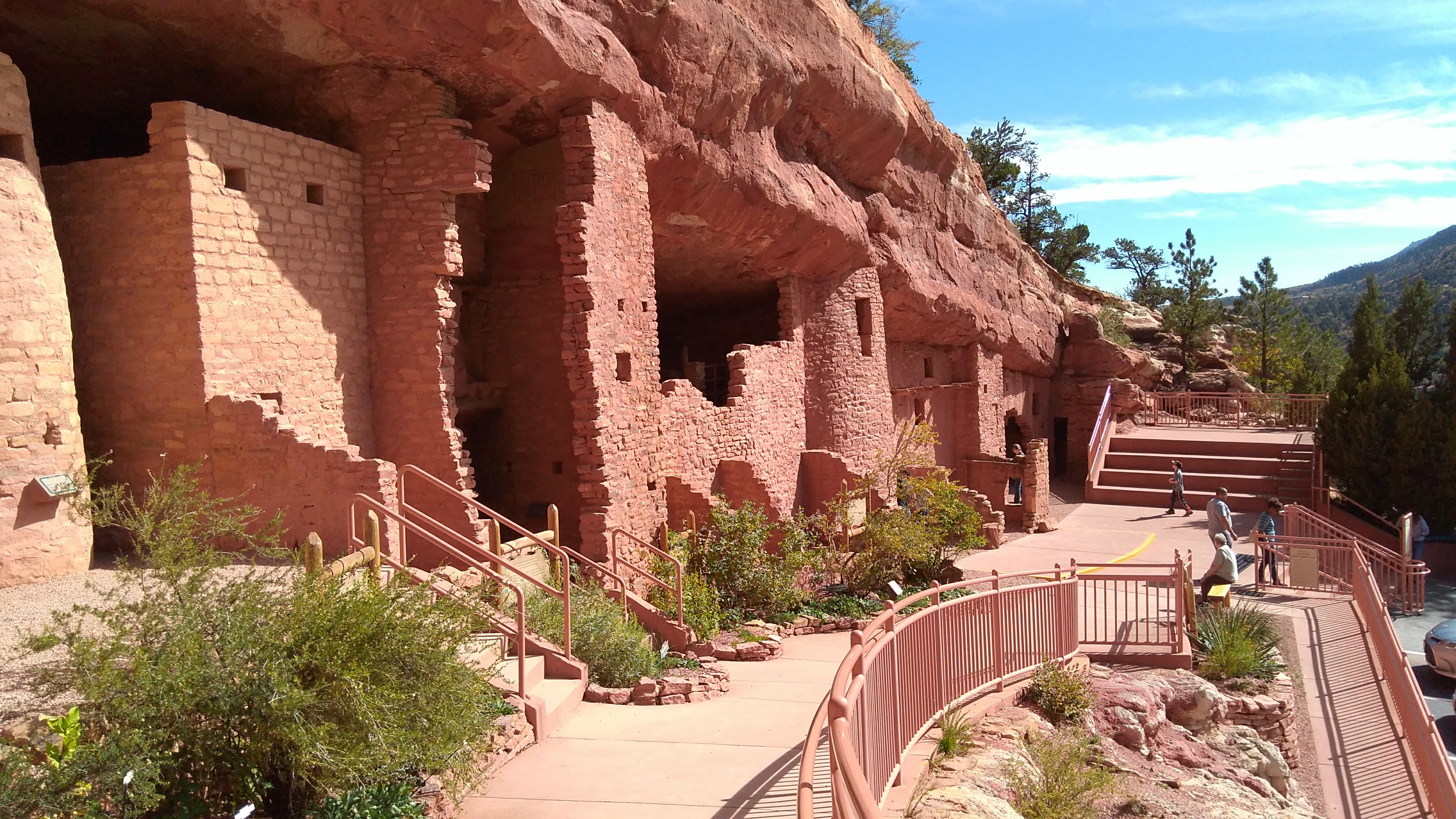 That evening some dinned at a restaurant which a portion of which is made from a old KC97, others had ate there the previous night and recommended it to us.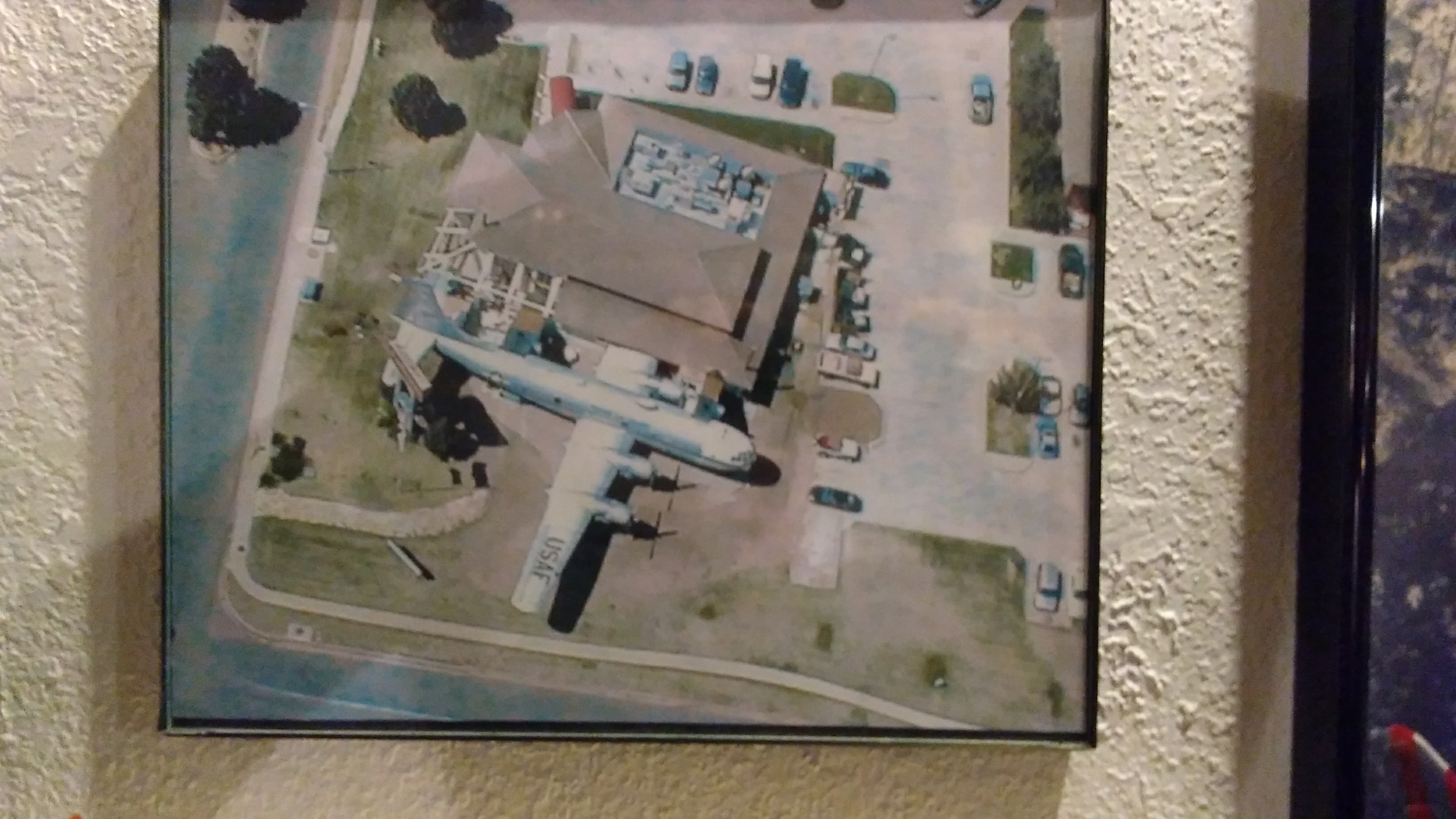 Photo shows the general layout.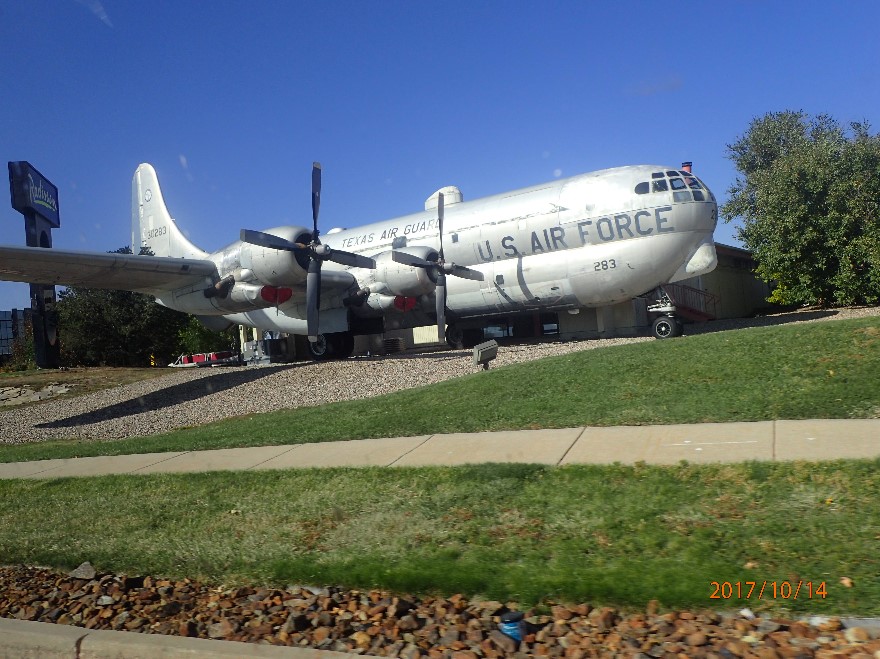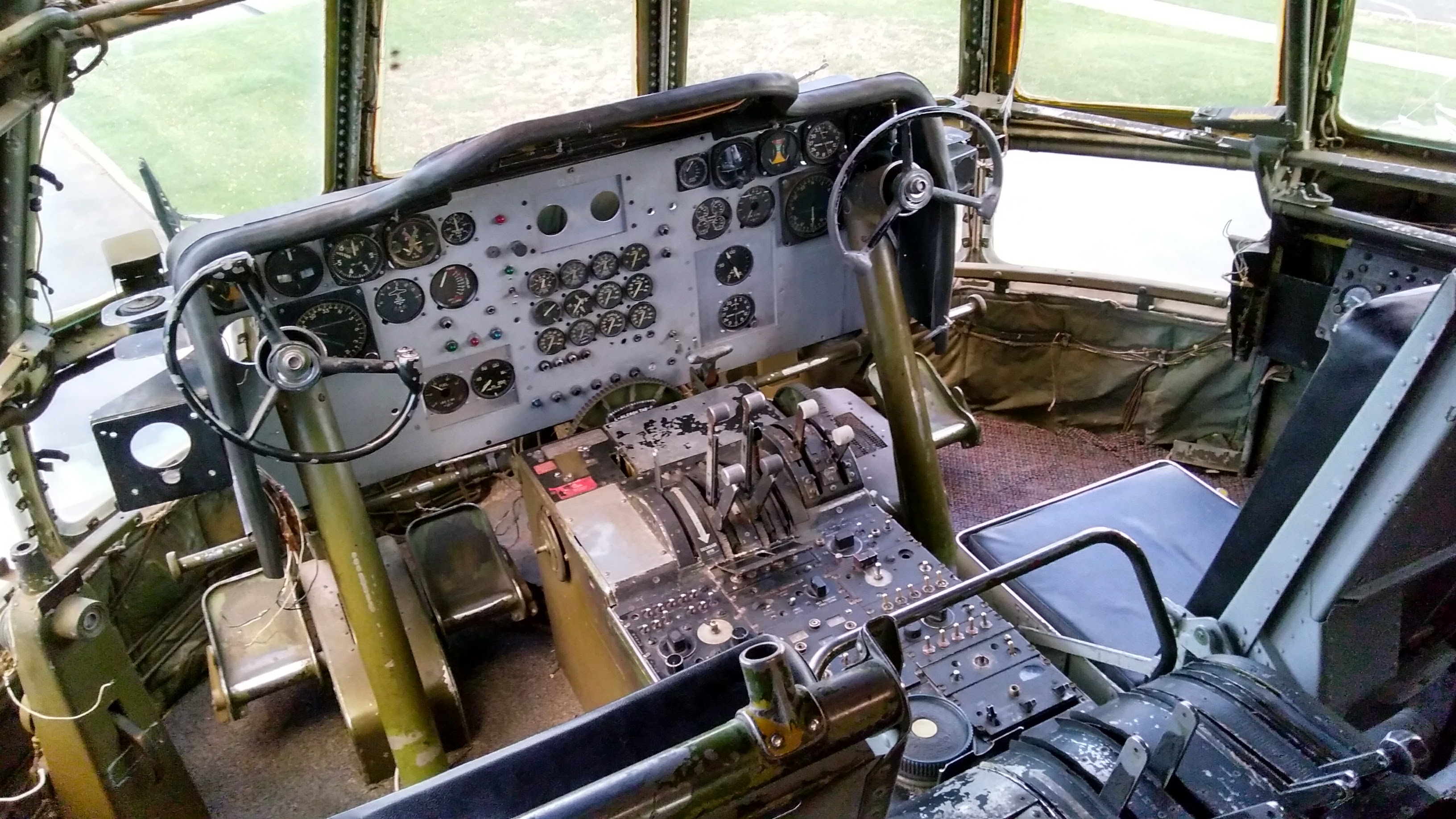 A shot of the cockpit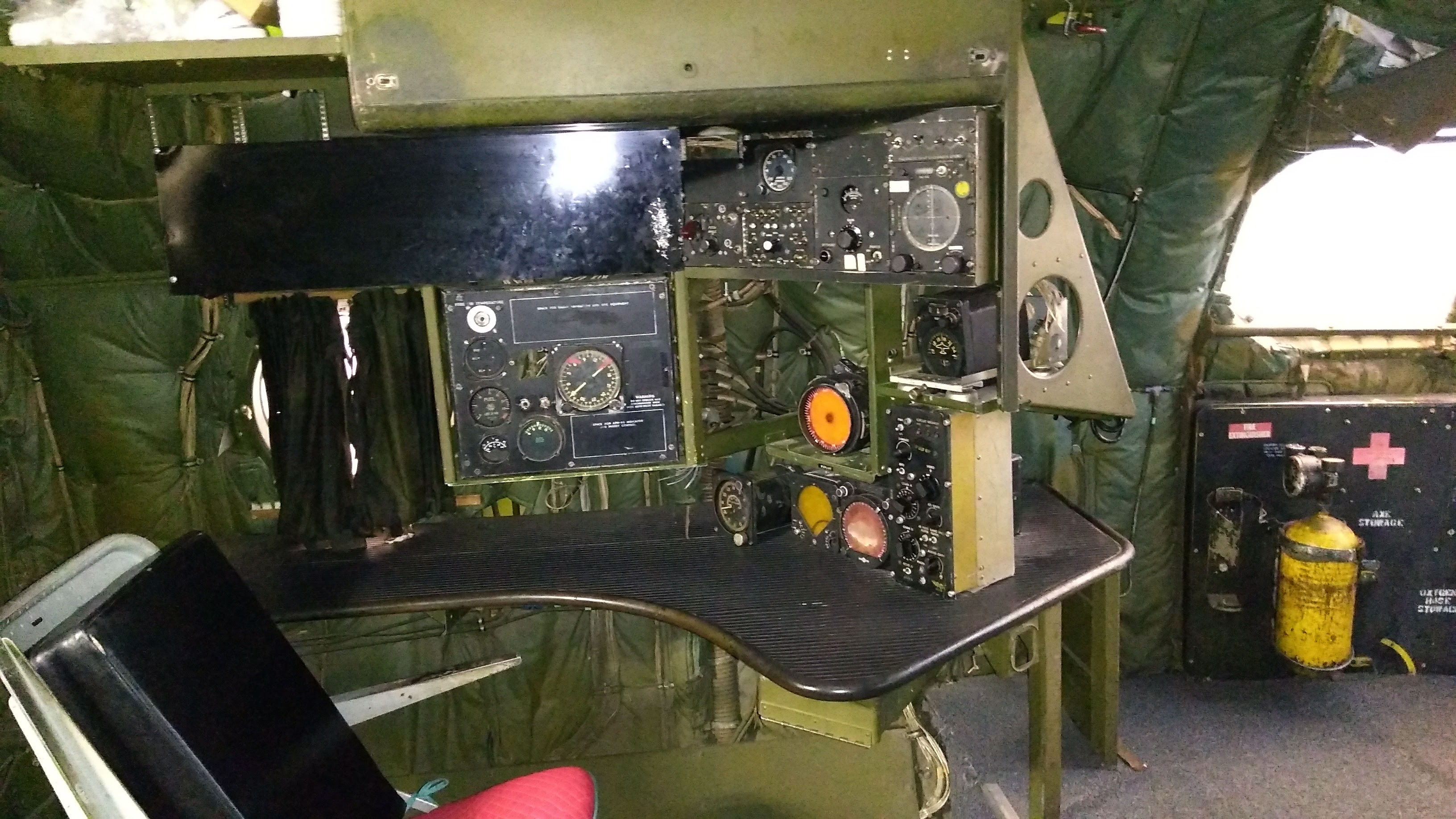 Flight Engineers station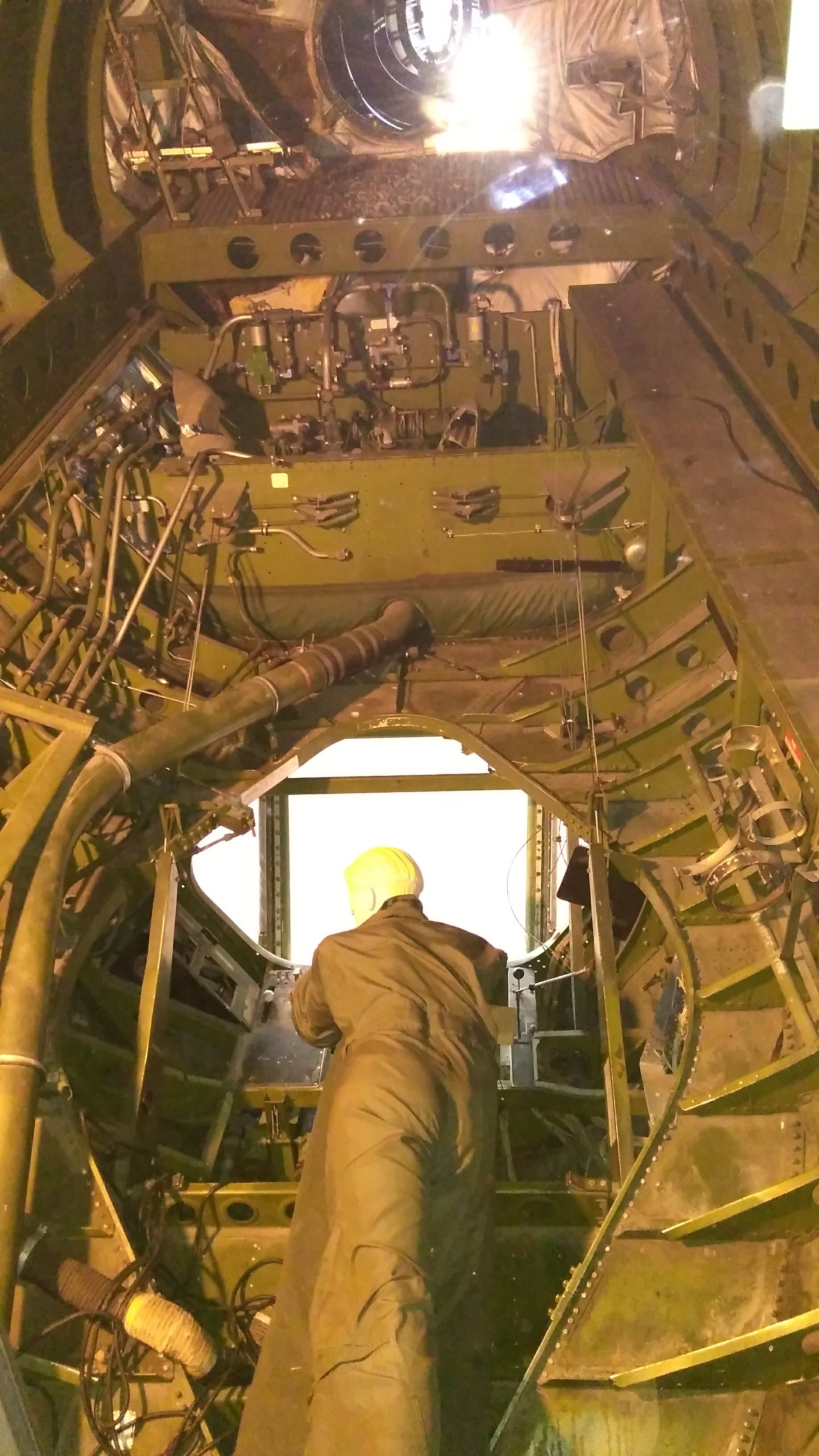 The Boomers work room.
Thursday
Pictures from the Trolley Museum taken by Jerry Peet.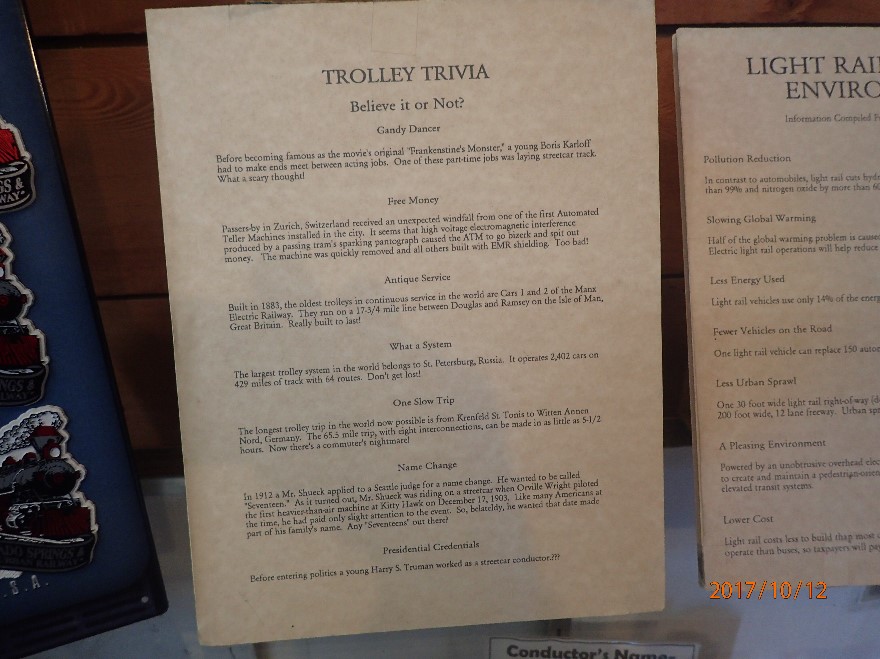 A bit of Trolley Trivia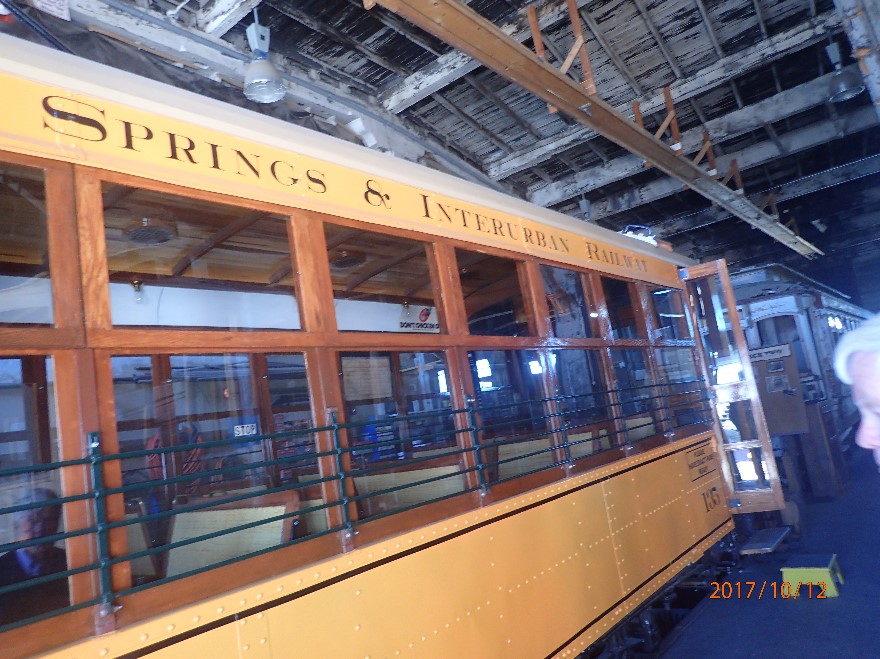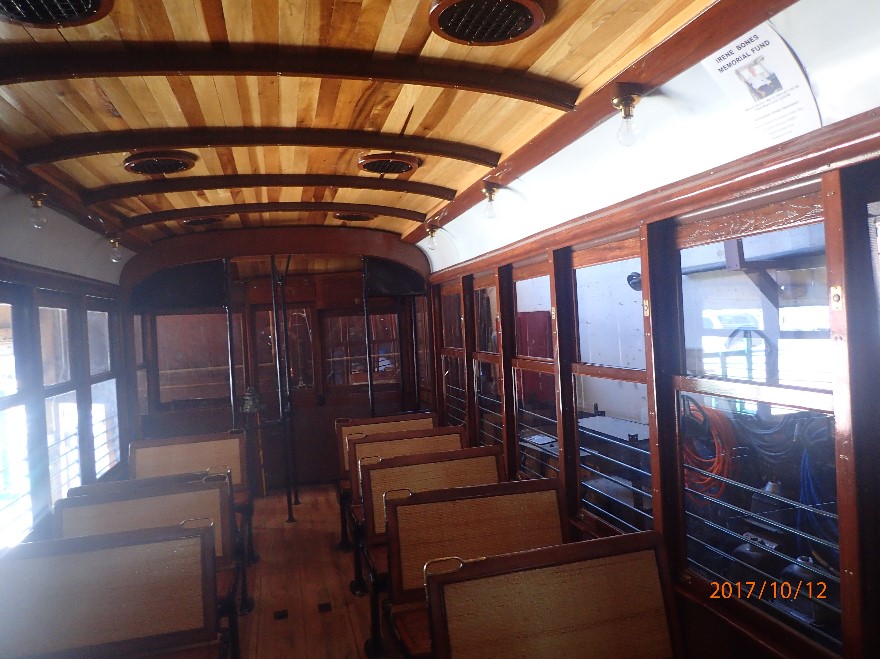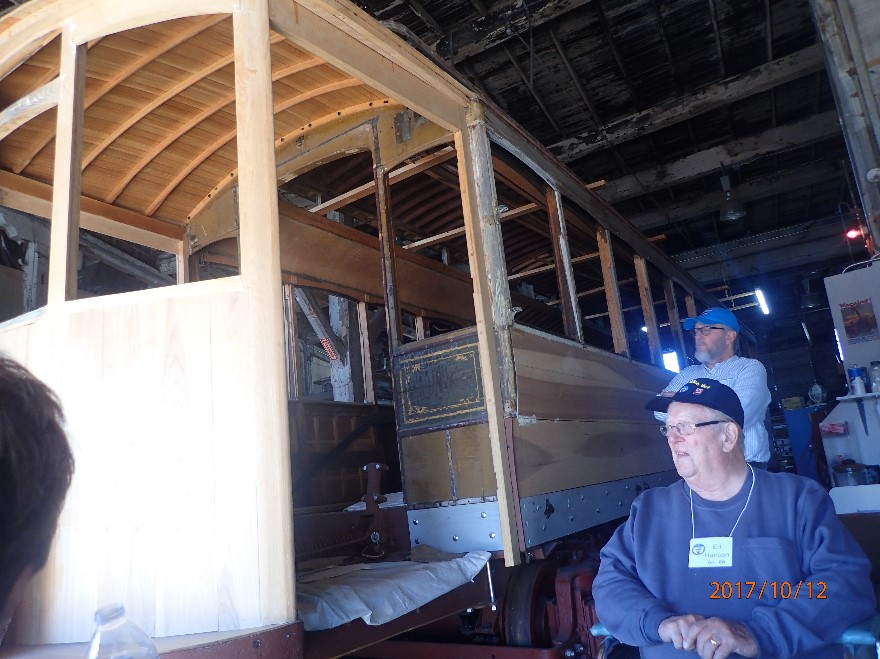 This car in process of restoration.
Also some went to The National Museum of World War II Aviation.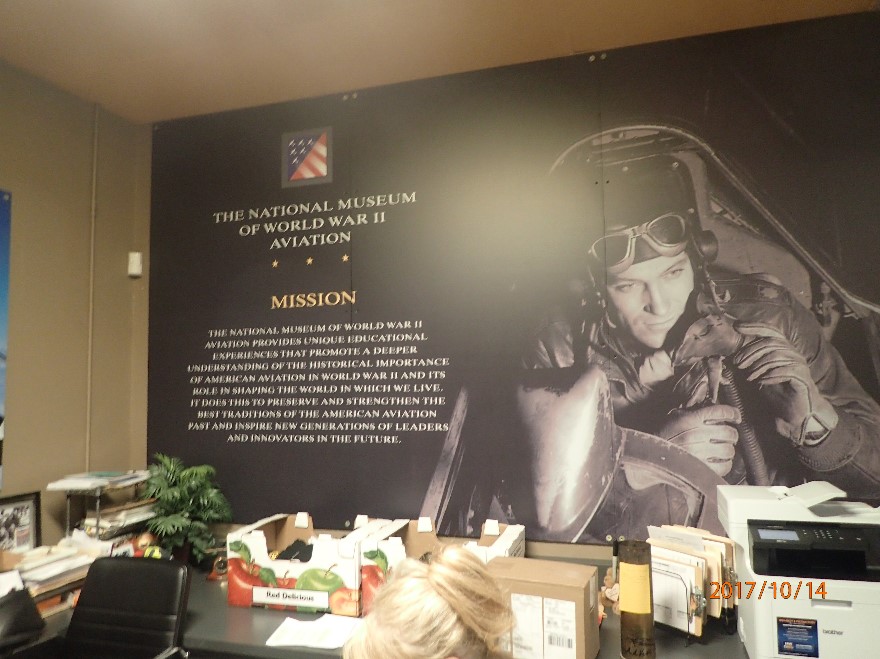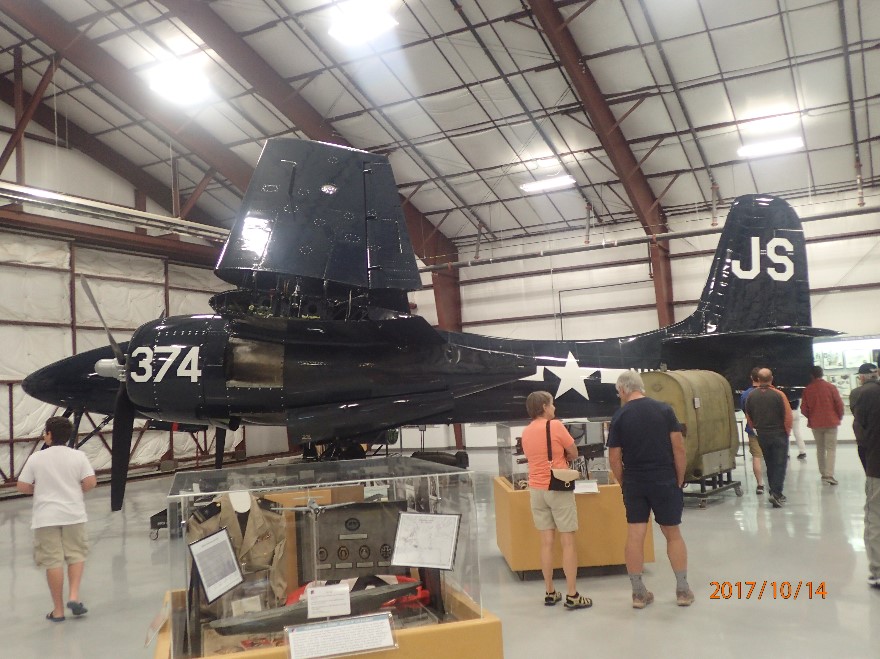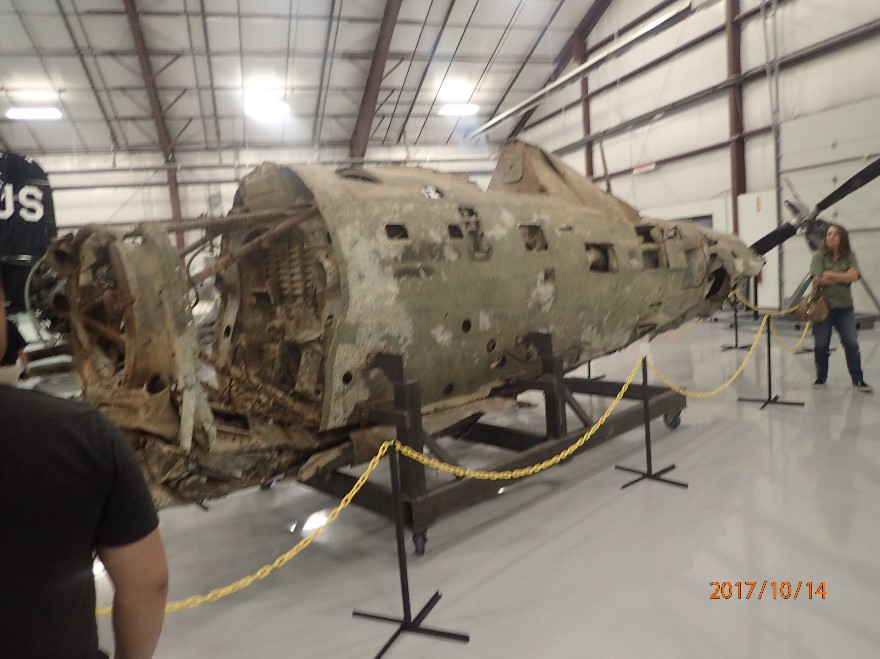 Here are a few from our banquet that night at The Edelweiss Restaurant.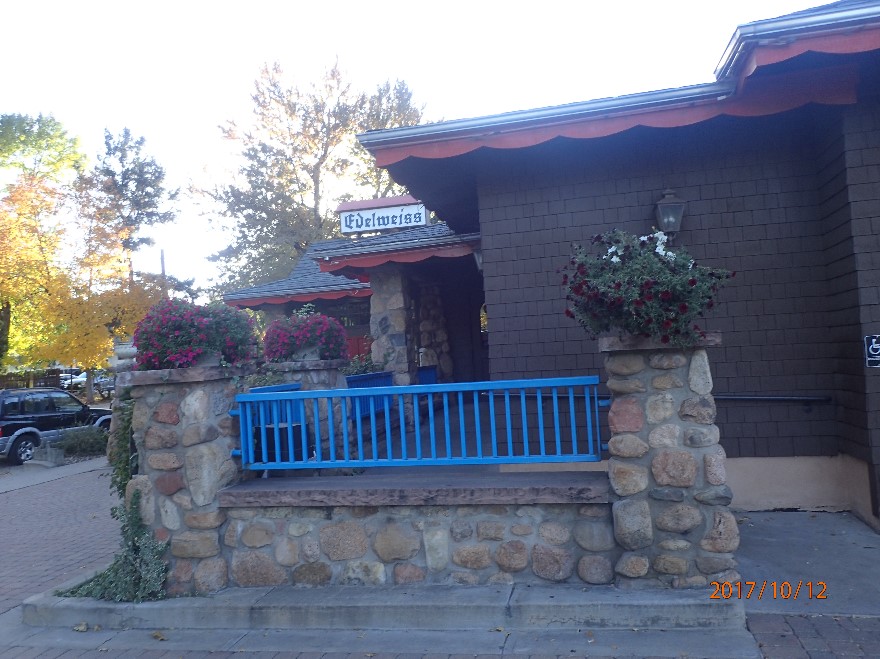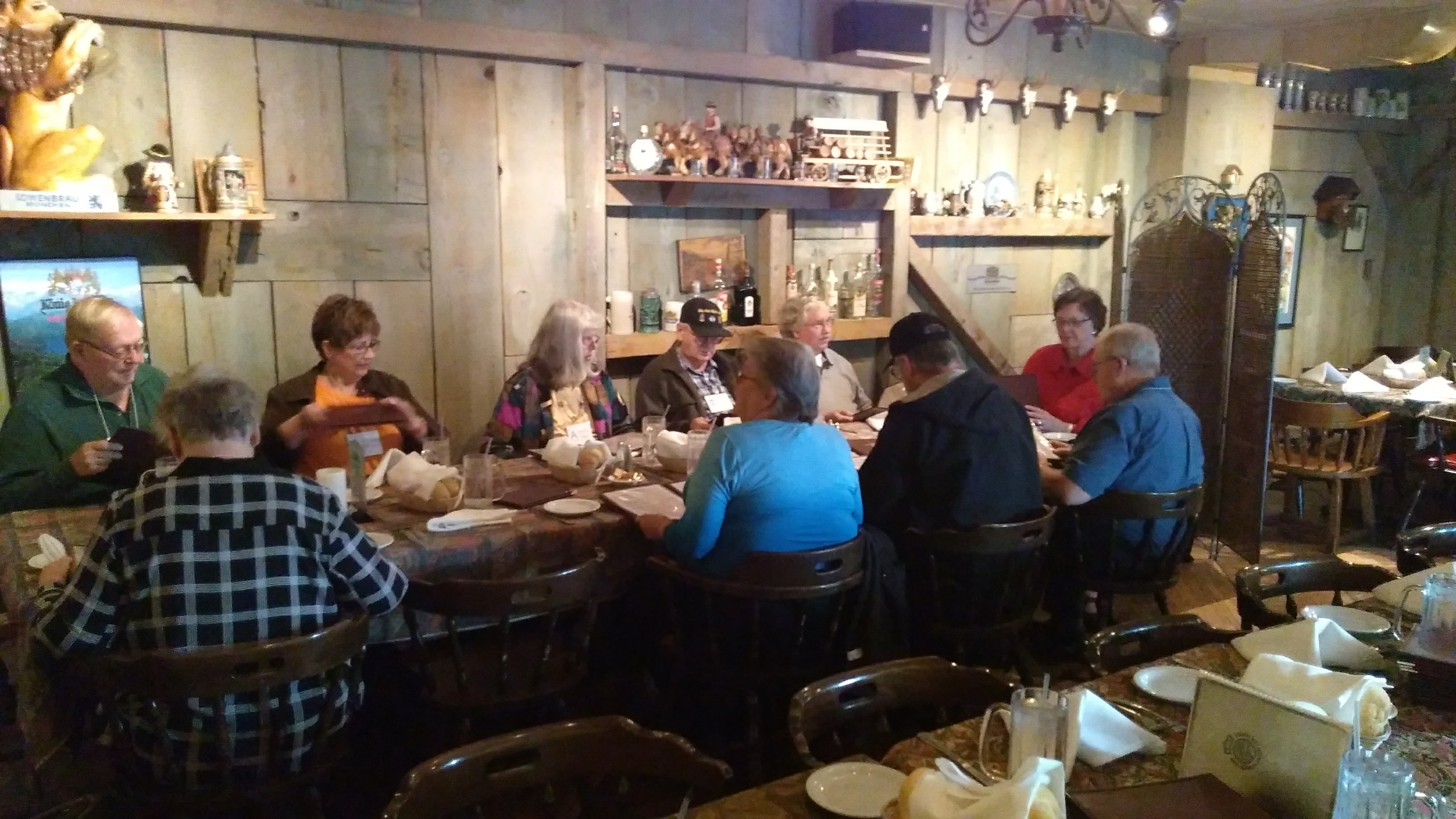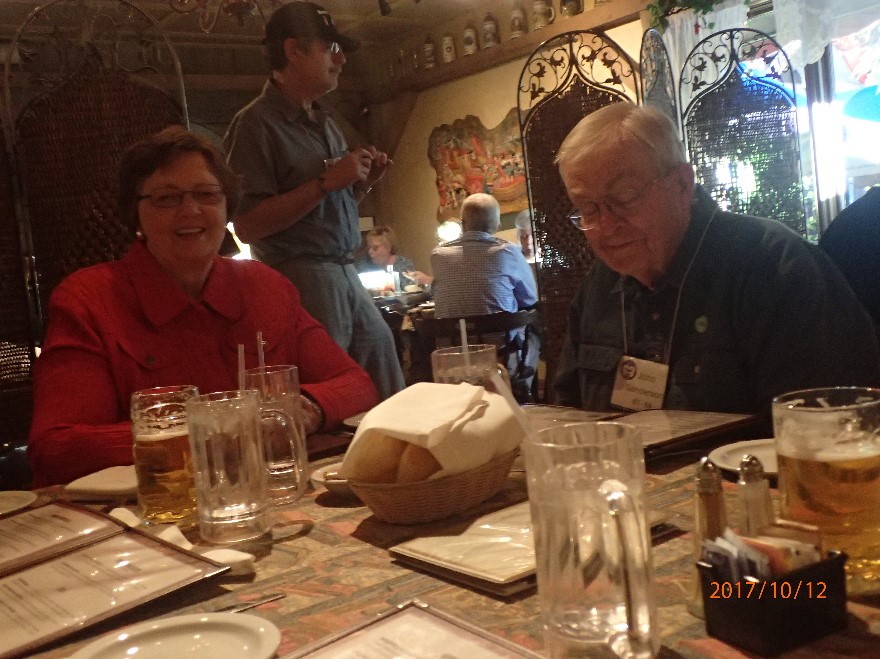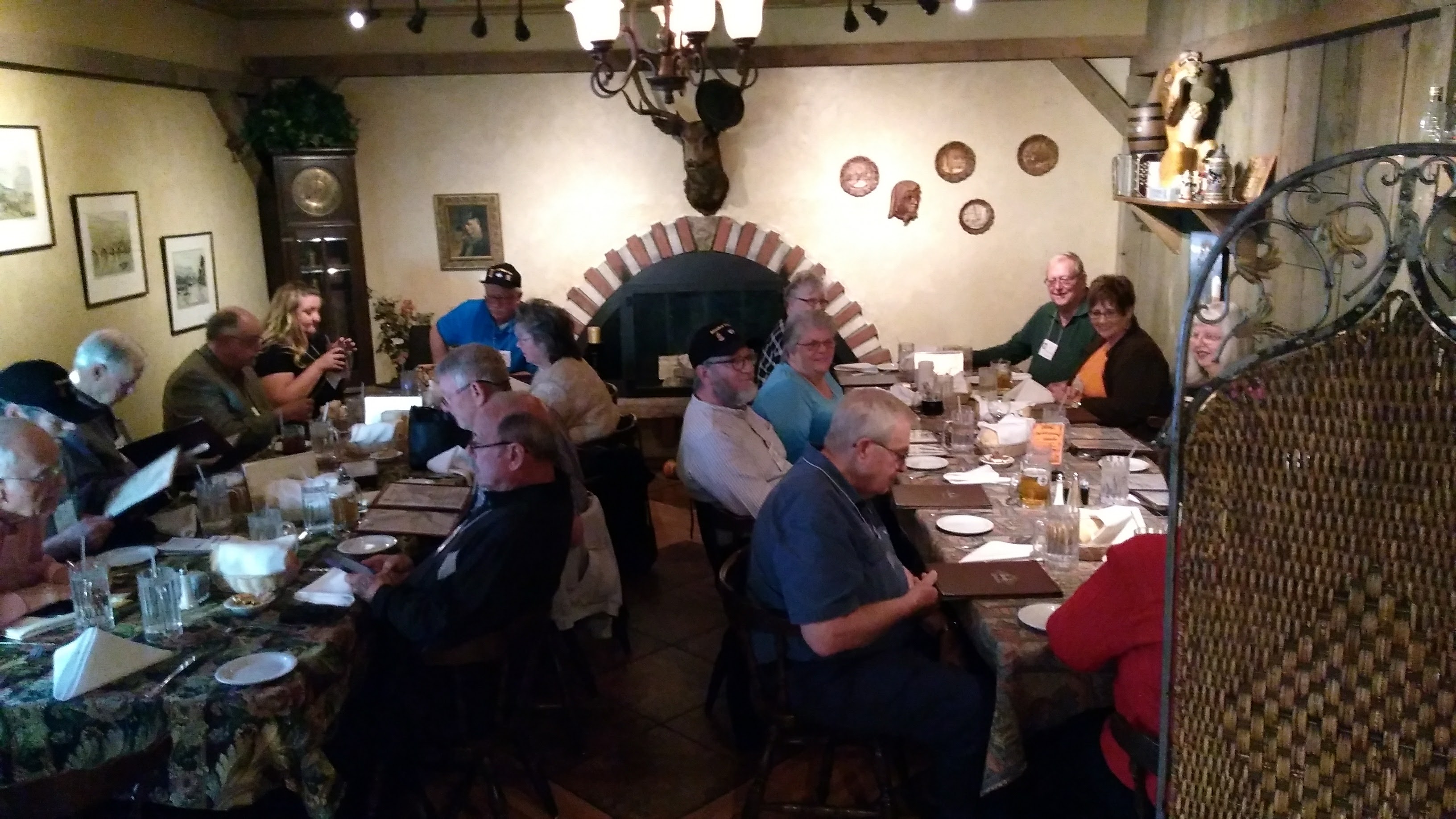 Now it's on to Reunion 2018 stay tuned for more info on that!!!