Welcome All Alaska Nike Vet's
Alaskan Nike Vets Reunion 2015
San Antonio TX.
October 6,7,8
Below a photo tour of our 8th reunion at San Antonio TX. things went off well only disappointment was in trying to arrange a presentation for the banquet. As all out sites launcher areas were protected by MP's and Guard dogs, which were trained at Lackland AFB we thought a presentation by some one from there would be a good fit for our banquet. We sent in a formal request filled out all the necessary forms, made repeated inquires and "nothing from Lackland" they did nothing for us such a big disappointment for us.
Tuesday
Registration was held from 4:00 to 7:00 Tuesday every one was given a agenda and key's to our hospitability suite.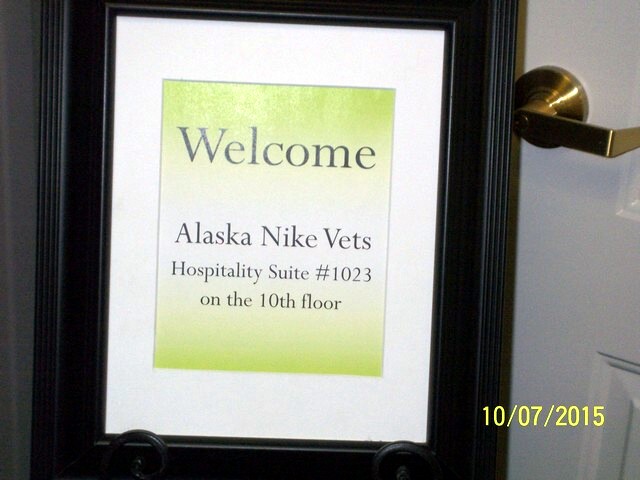 Let's go to the 10th floor and "swap lies about the old days"
Wednesday
Wednesday morning we had a tour of the Old Spanish Missions, a Riverwalk boat cruise and a stop at the "Market Square".
Then back to our hotel then we were picked up for a ride to "La Fogata" for lunch. They furnished the transportation. Link to them if you are interested Click Here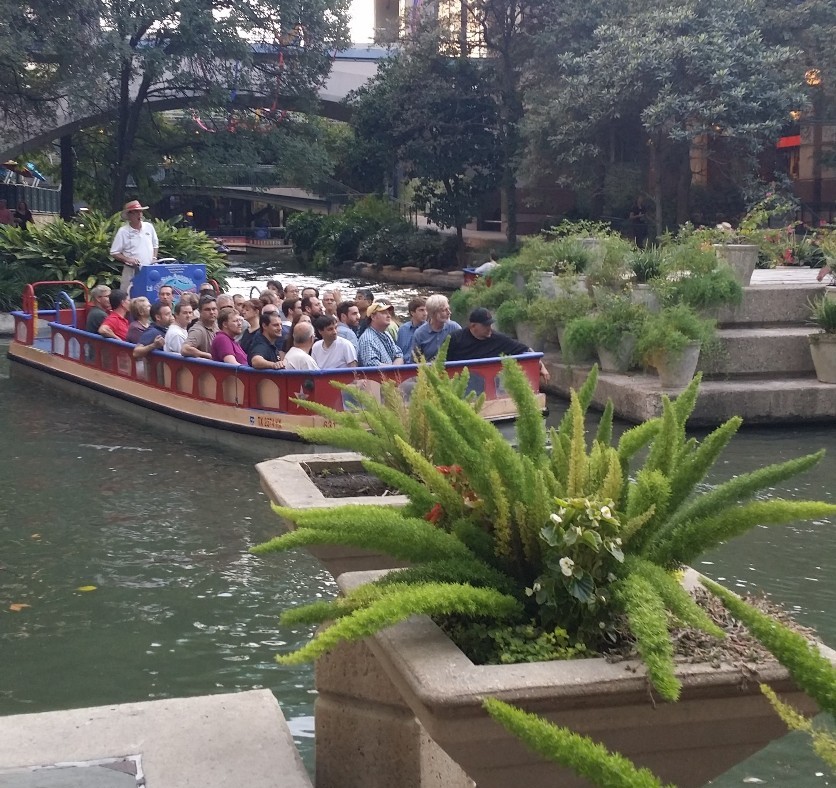 One of the tour boats (not ours).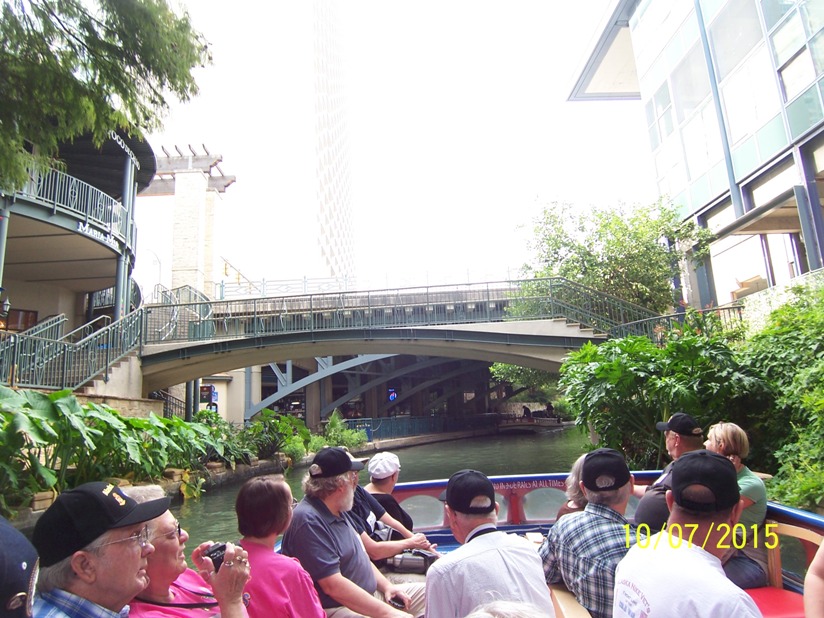 Our group under way.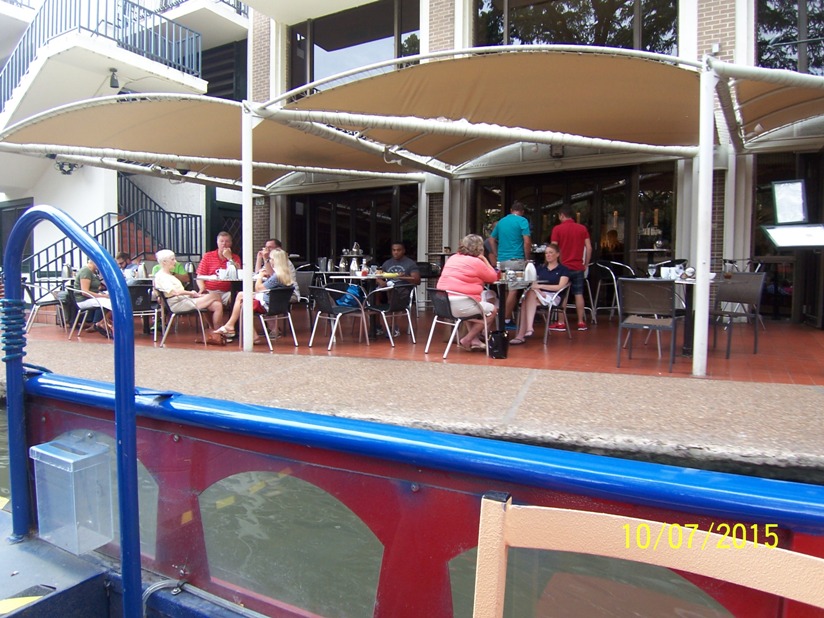 Open air dinning along the Riverwalk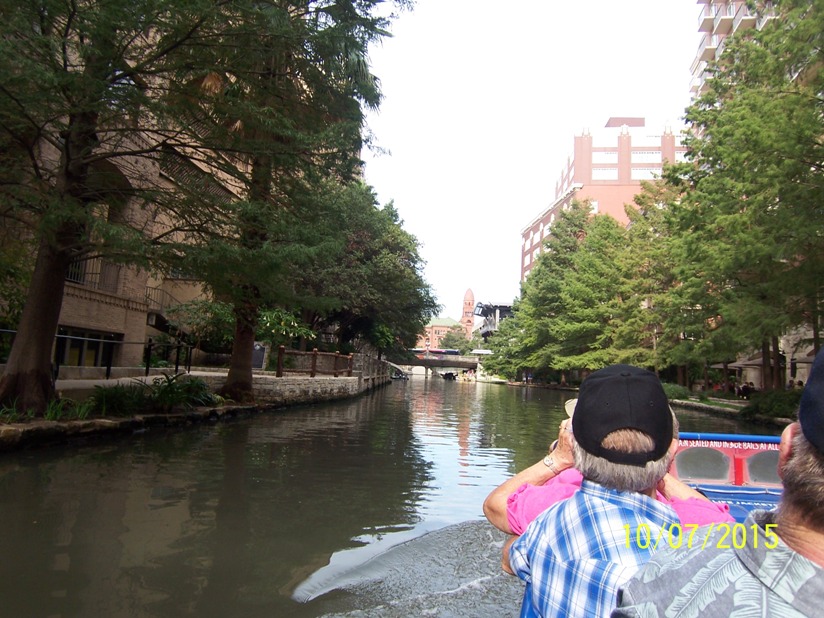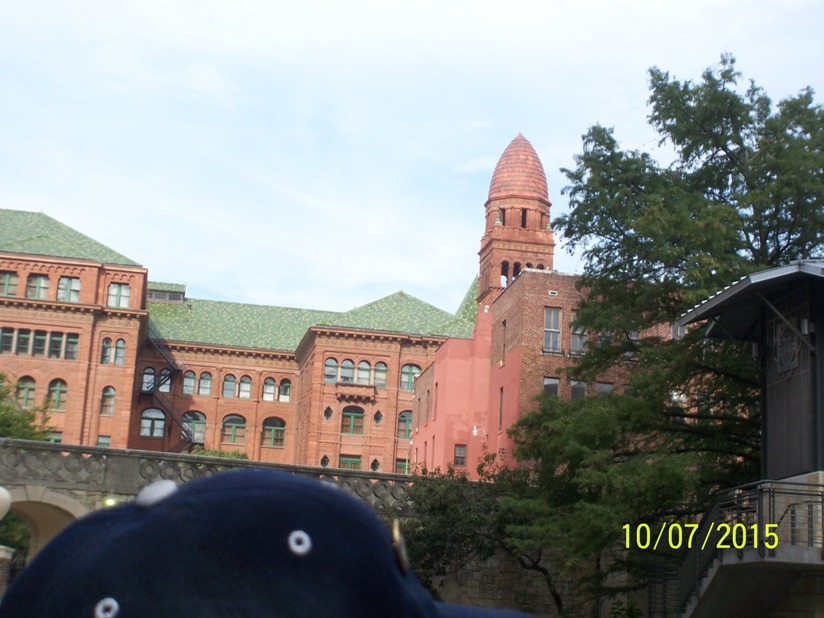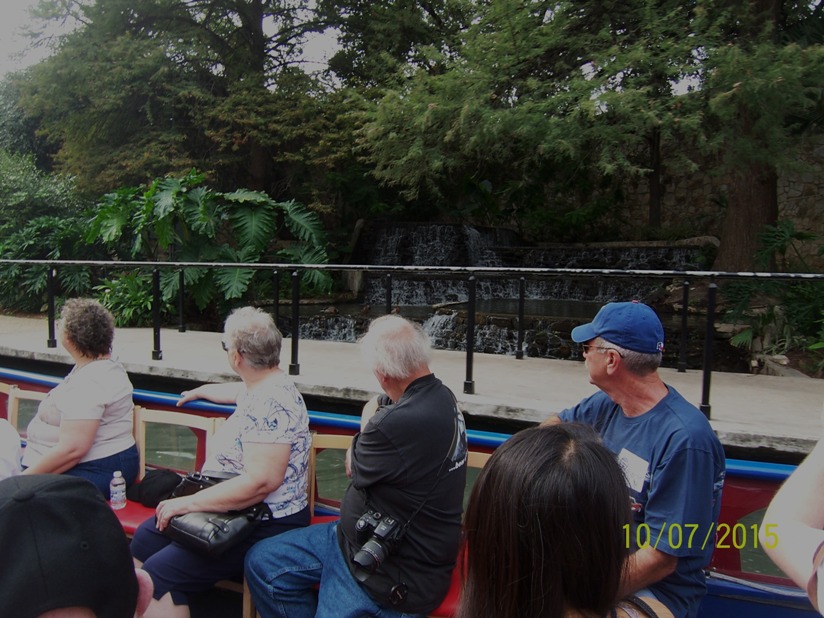 A lot of water features along the way.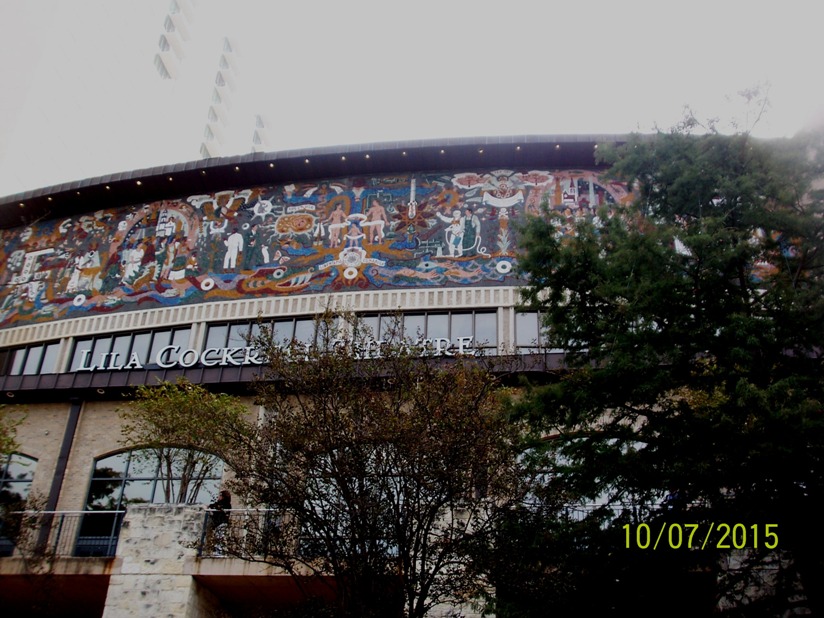 Interesting mural on one of the buildings.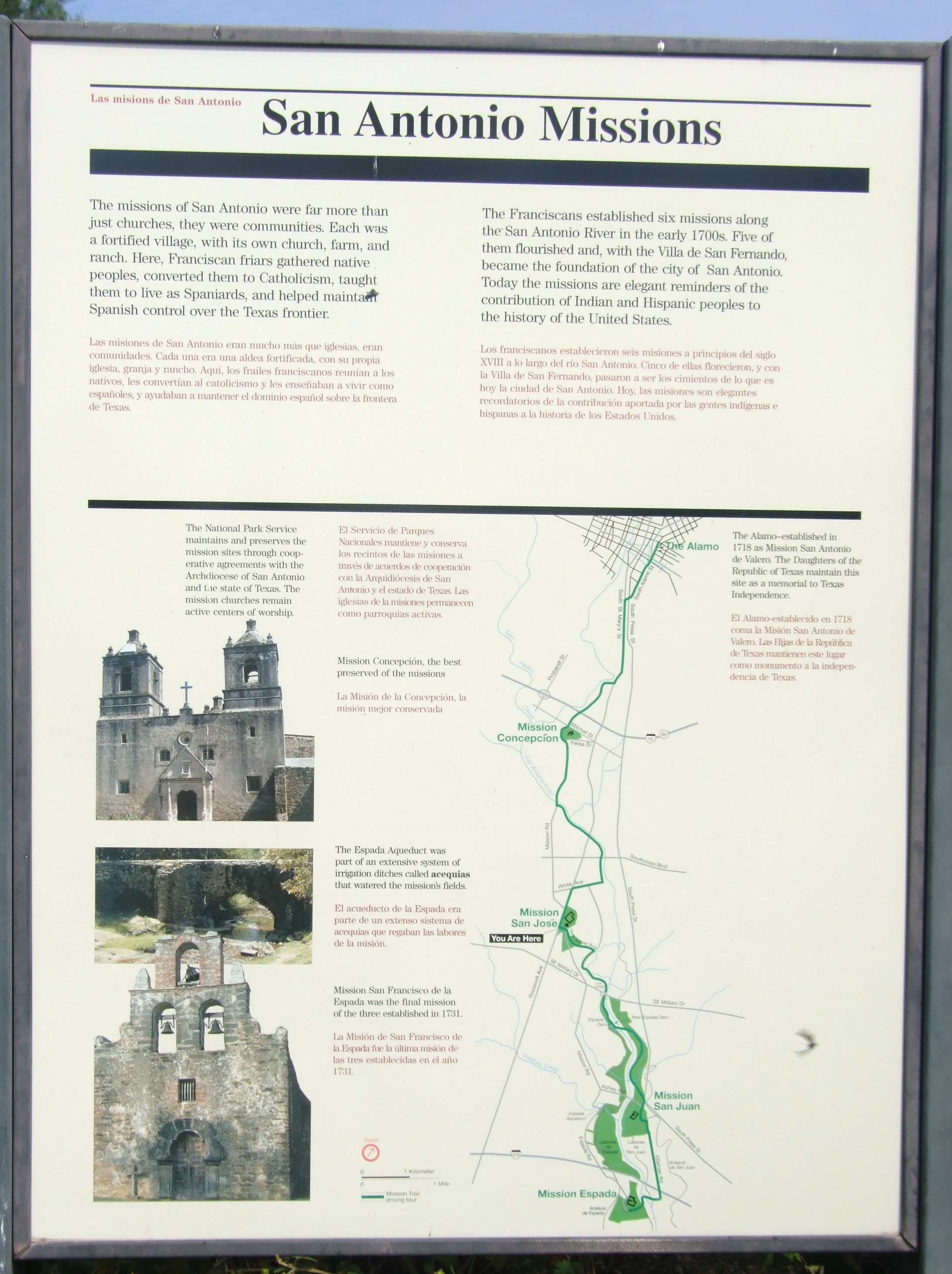 Our tour of the missions followed we visited all 5 shown on the above billboard, the most famous of course is "The Alamo". The missions as the above board explains were actually self contained communities.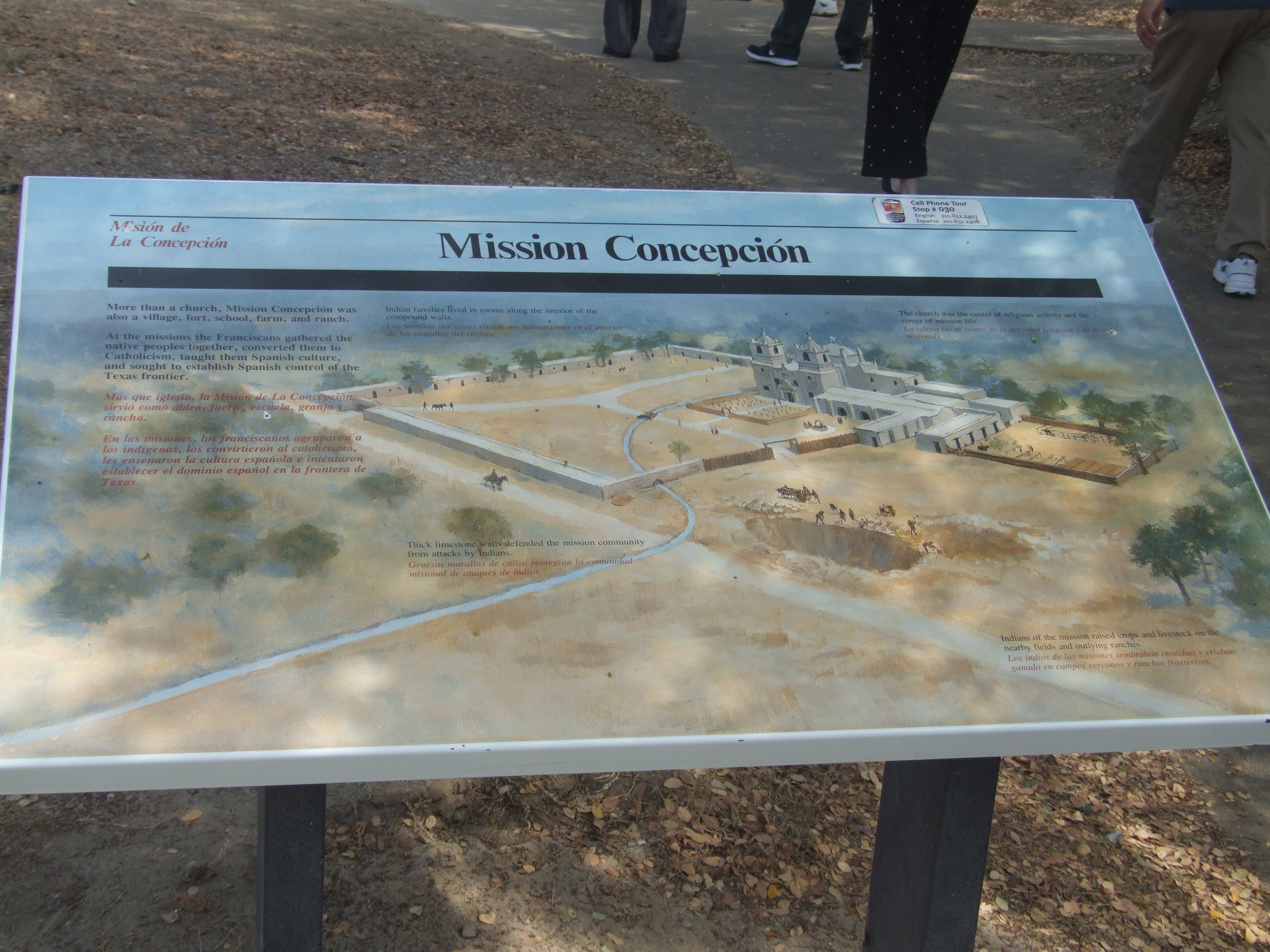 The above mural will give you some indication of the layouts of the missions. This is Mission Concepcion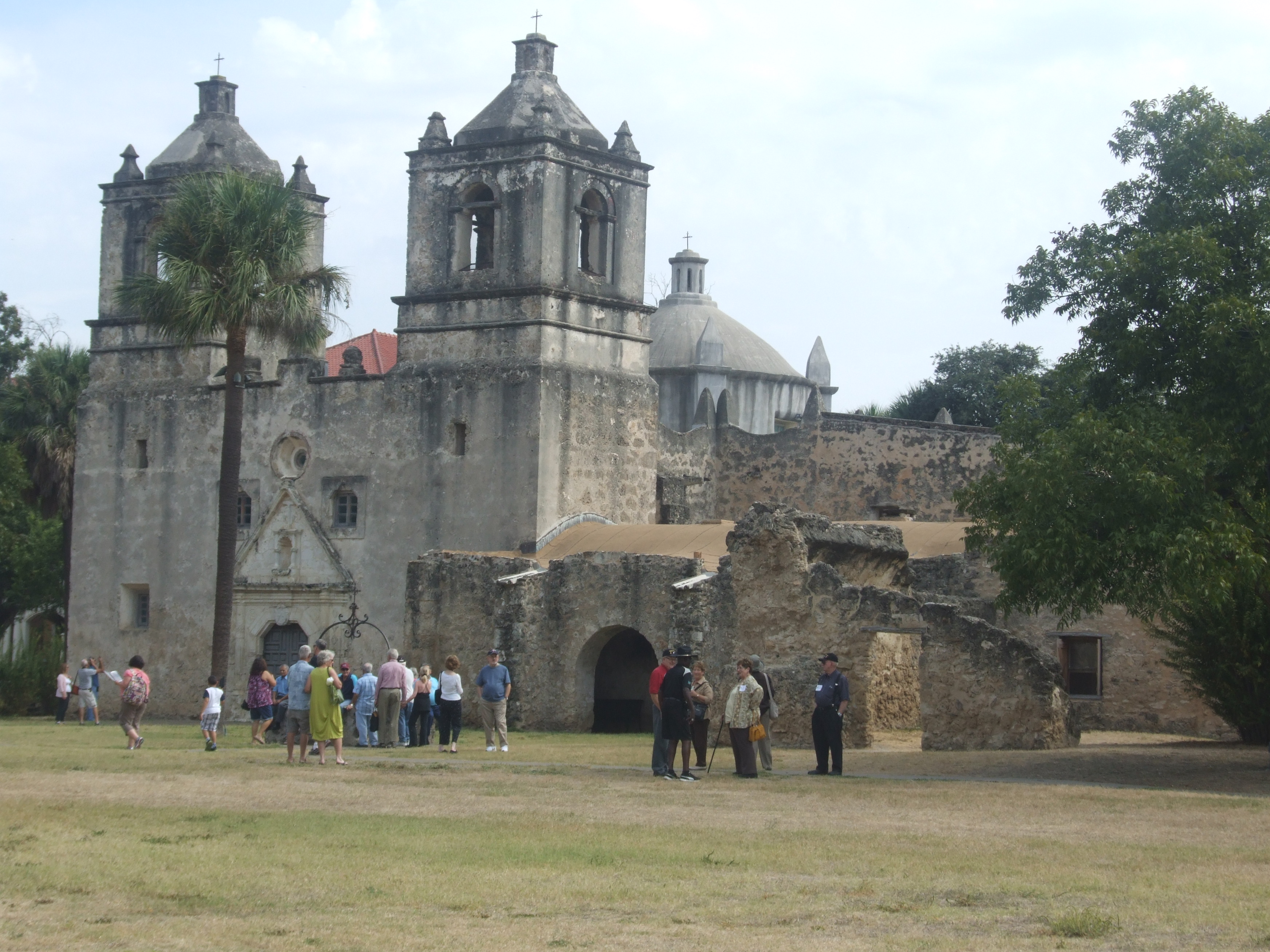 Mission Concepcion is the oldest unrestored stone church in America.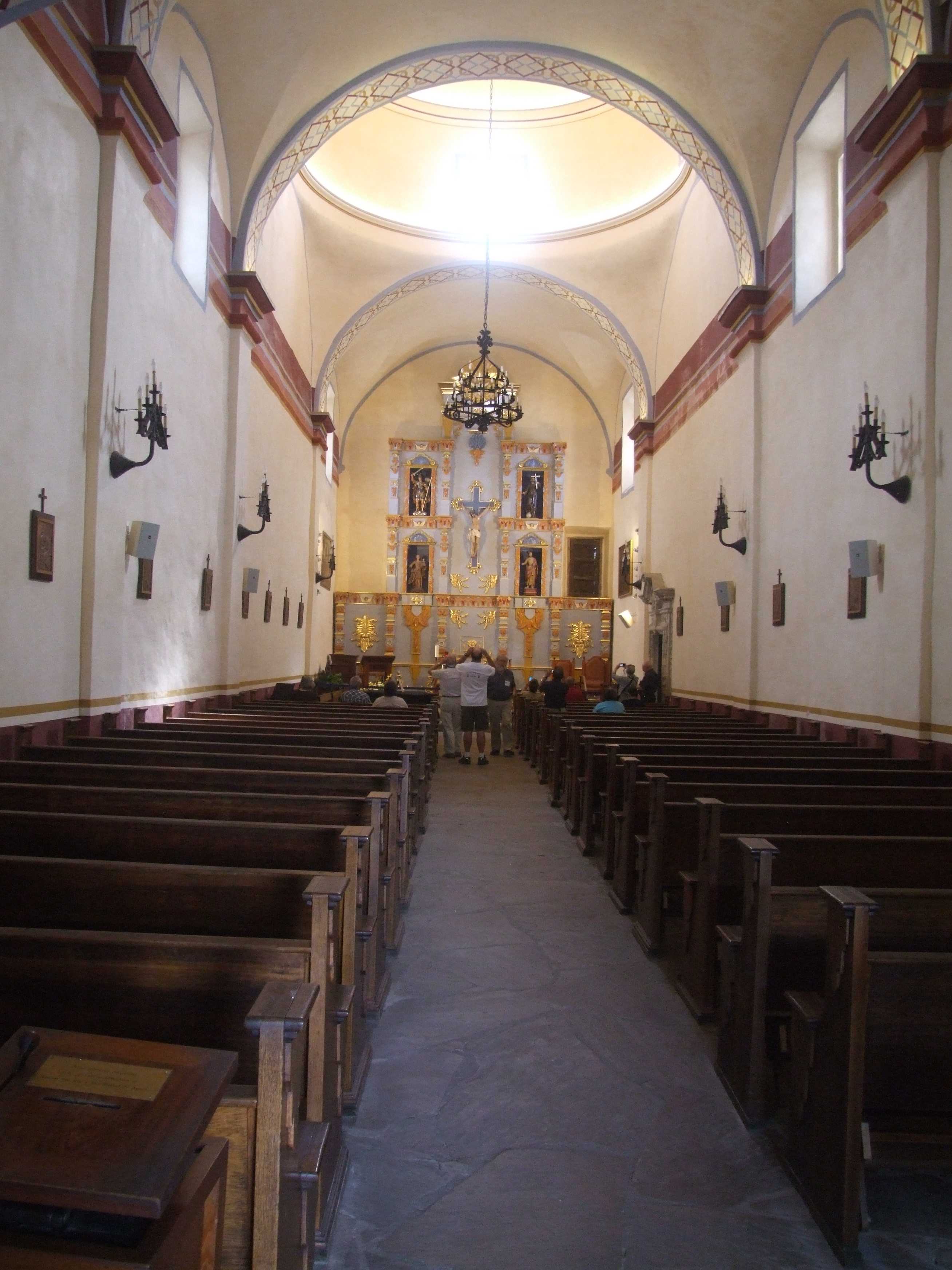 Interior of that church.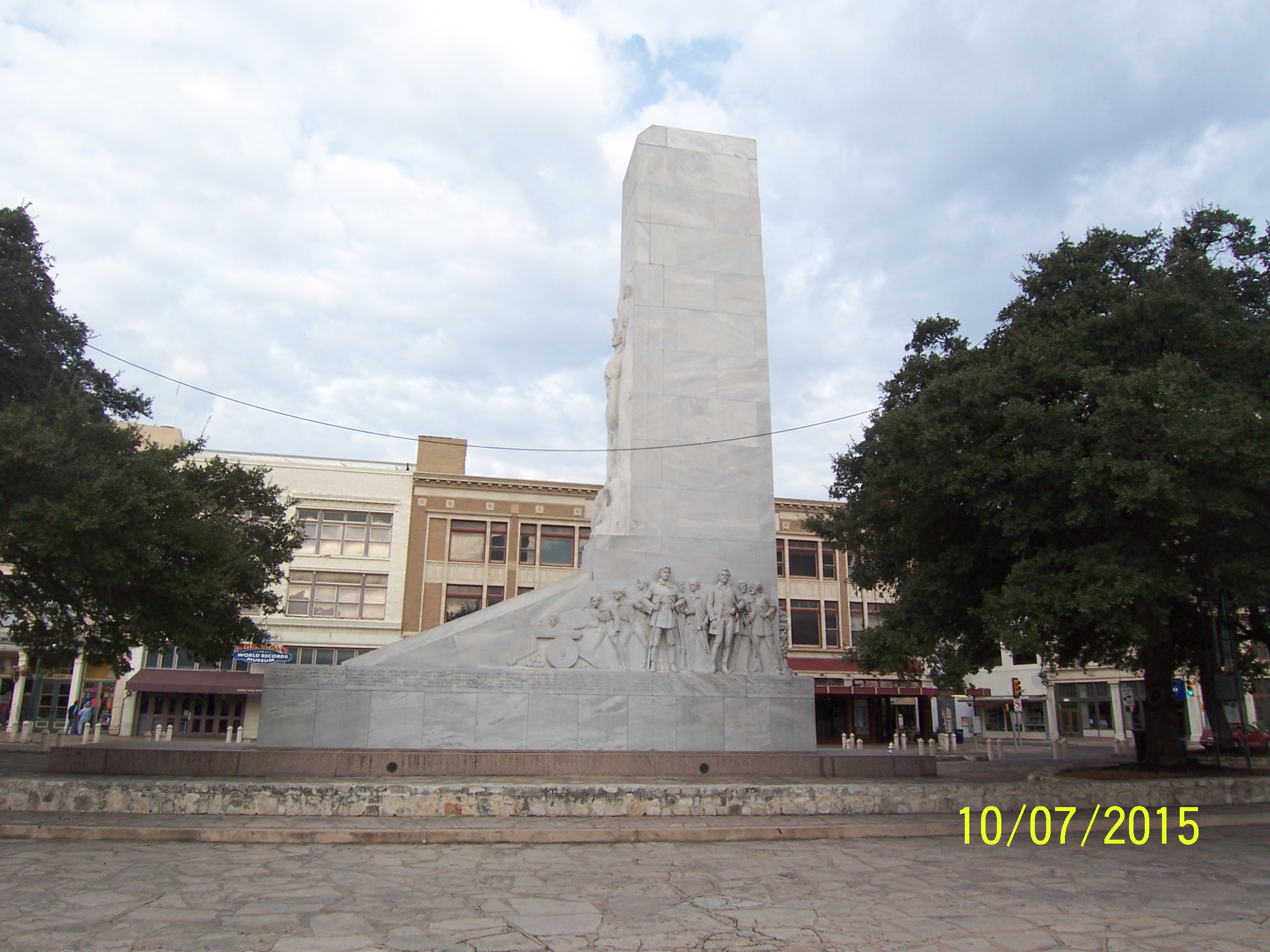 Monument in front of the Alamo.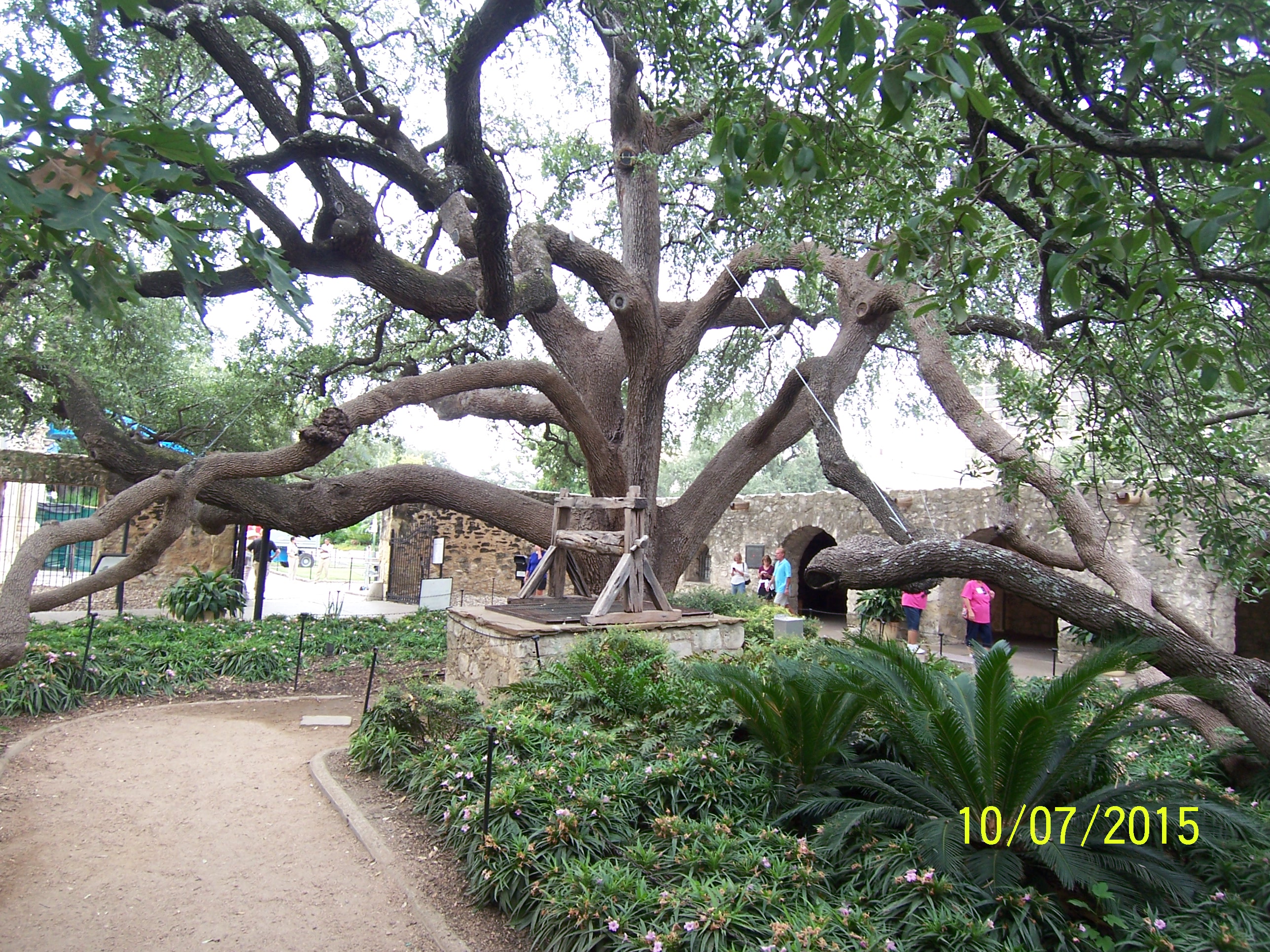 A shot of the grounds at the Alamo.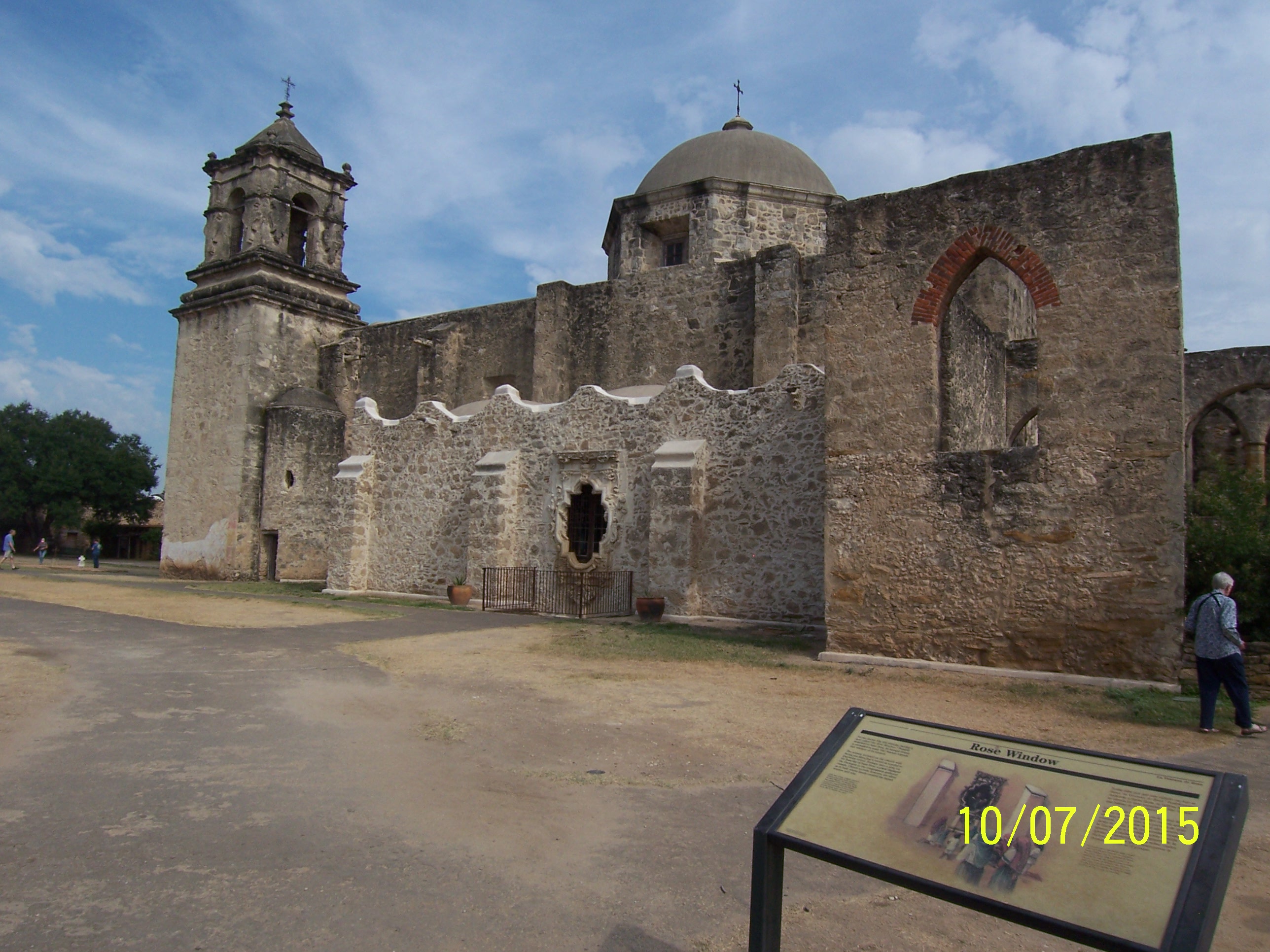 The Rose Window at Mission San Jose. Legend has Pedro Huizar constructed this for his beloved Rosa who was lost at sea coming to meet him in the 1780s.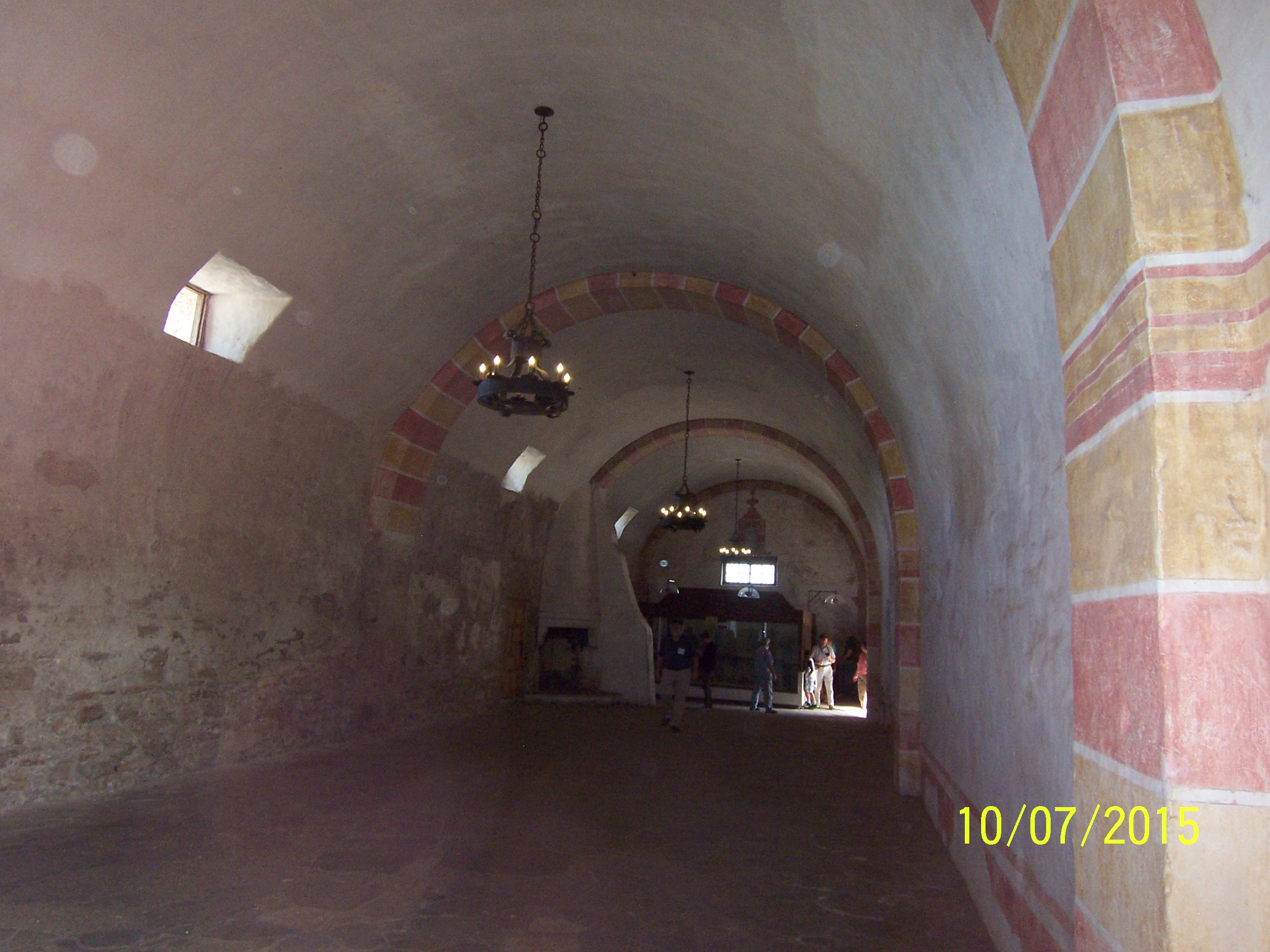 A storage area at one of the missions this would hold the crops that they harvested.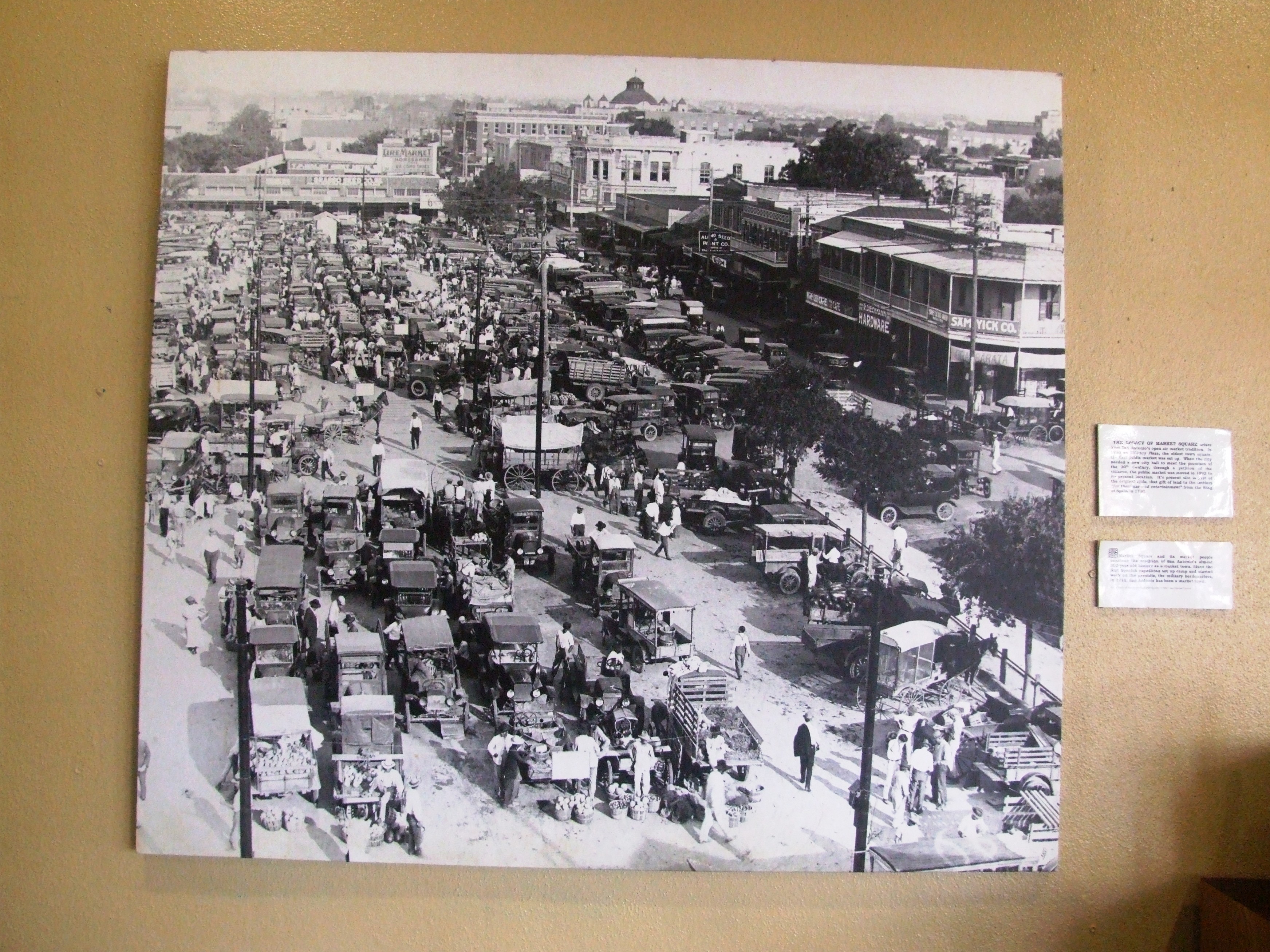 Following the missions tour we stopped at "The Market Square" which now is a large selection of shops related to tourist items. The Market Square dates back to the 1730's when the king of Spain gifted the area to the original settlers to use as a marketplace. Above photo shows market day in the early 1920's.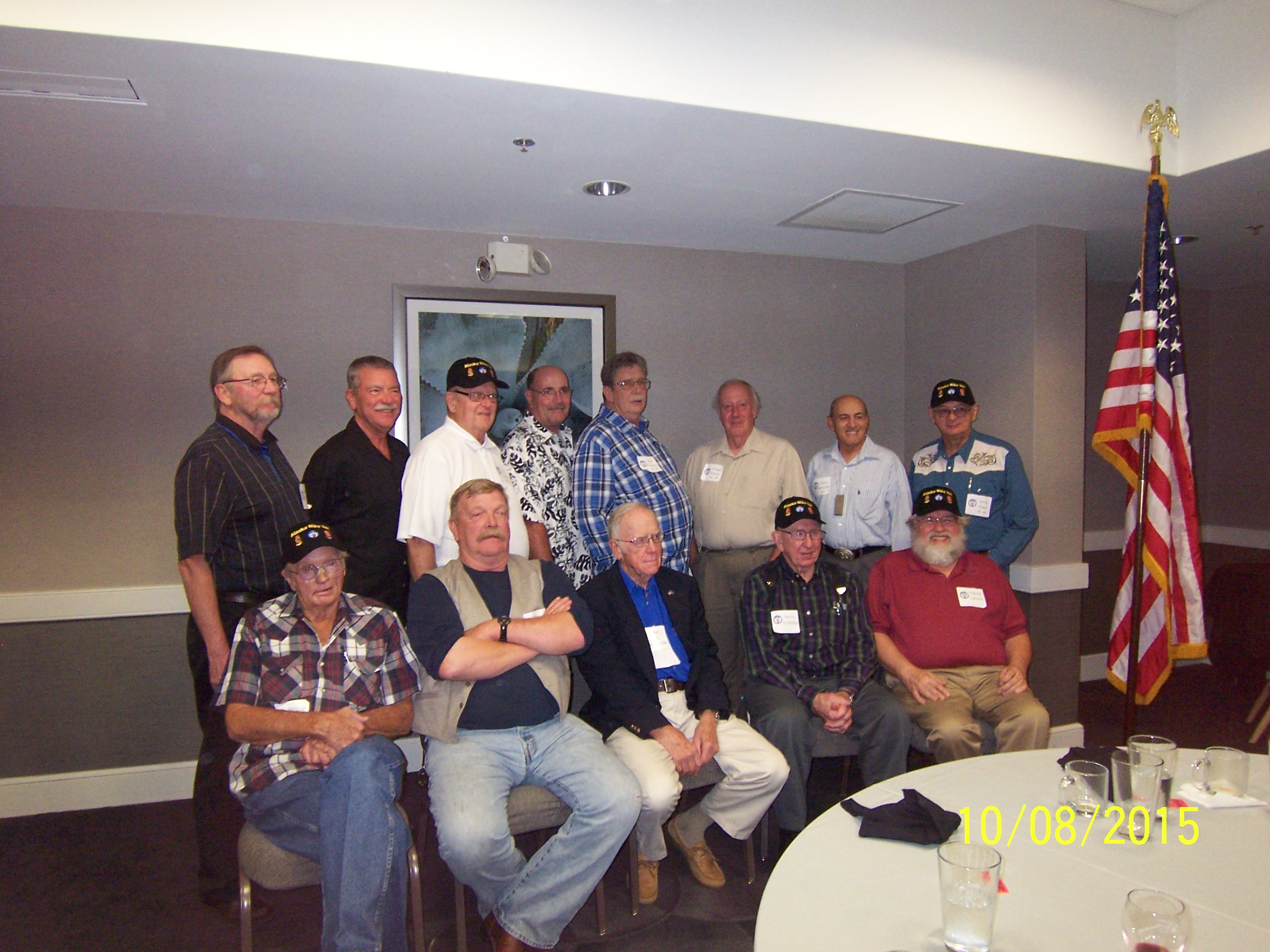 At the banquet here are the vet's that attended.
We may have more on Reunion 2015 in the future.