Here are some photos from trip to Fairbanks and our stop at Clear Air Force Station.
Monday morning we boarded our bus for the trip to Fairbanks. Just outside of the Denali Park Area we cross over the railroad track and the Nenana River.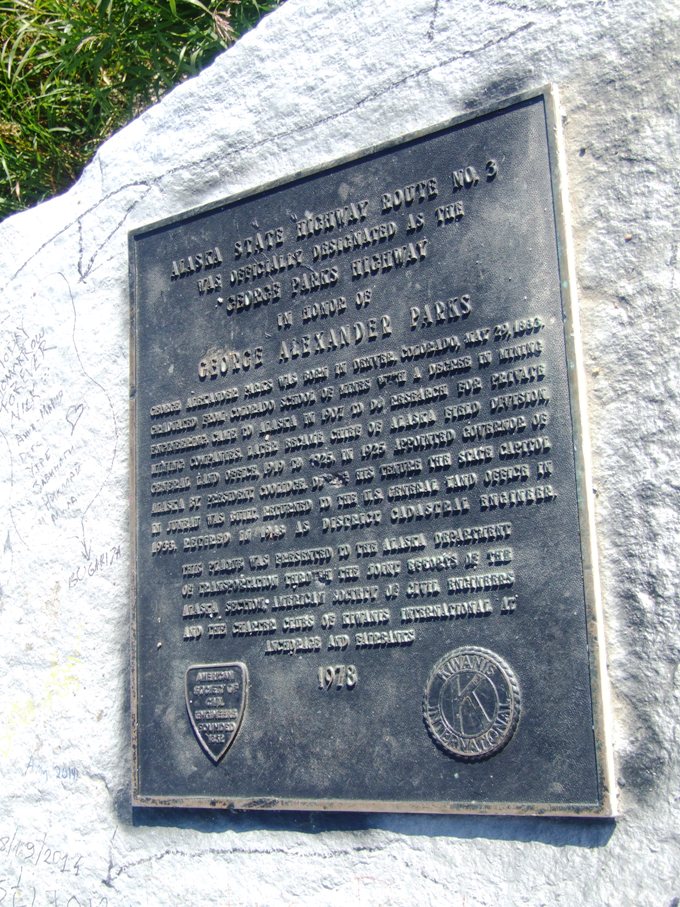 Plaque on Alaska Route 3 honoring George Parks at one of the scenic overlooks.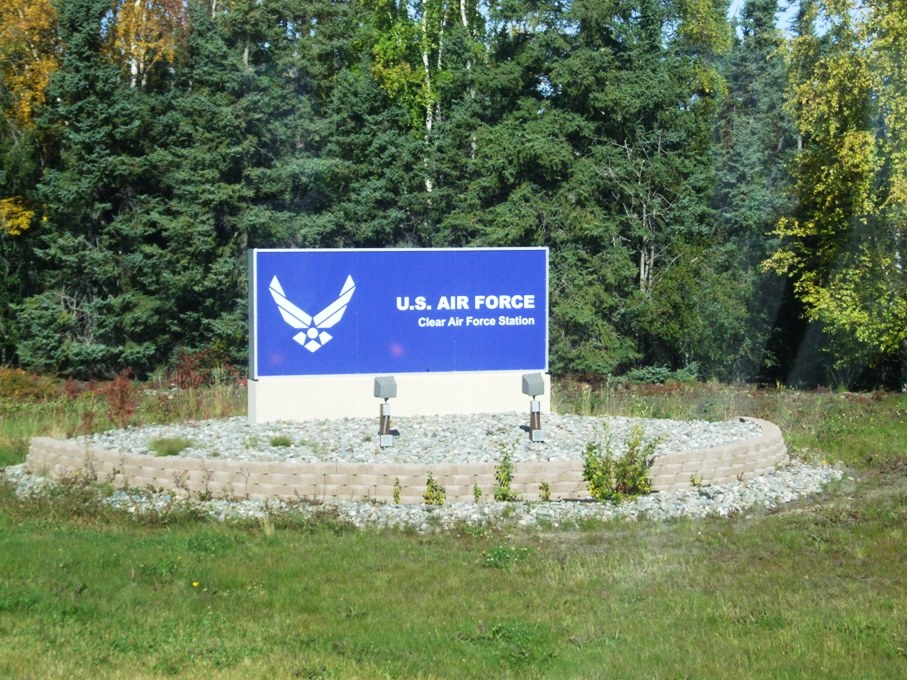 Sign at the guard gate entrance to "Clear Air Force Station"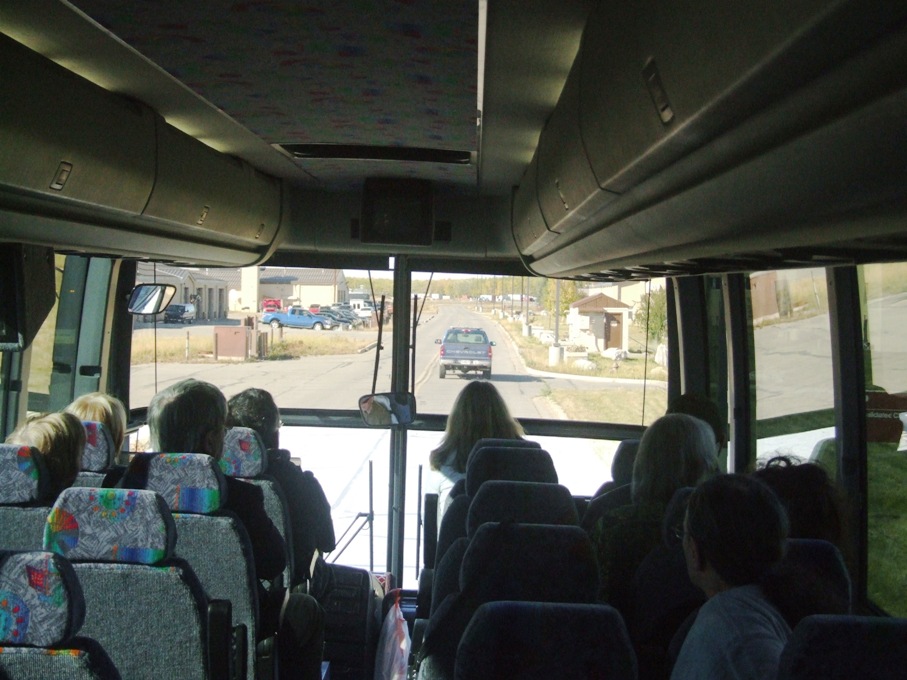 Our tour bus escorted by Air Force "Air Police".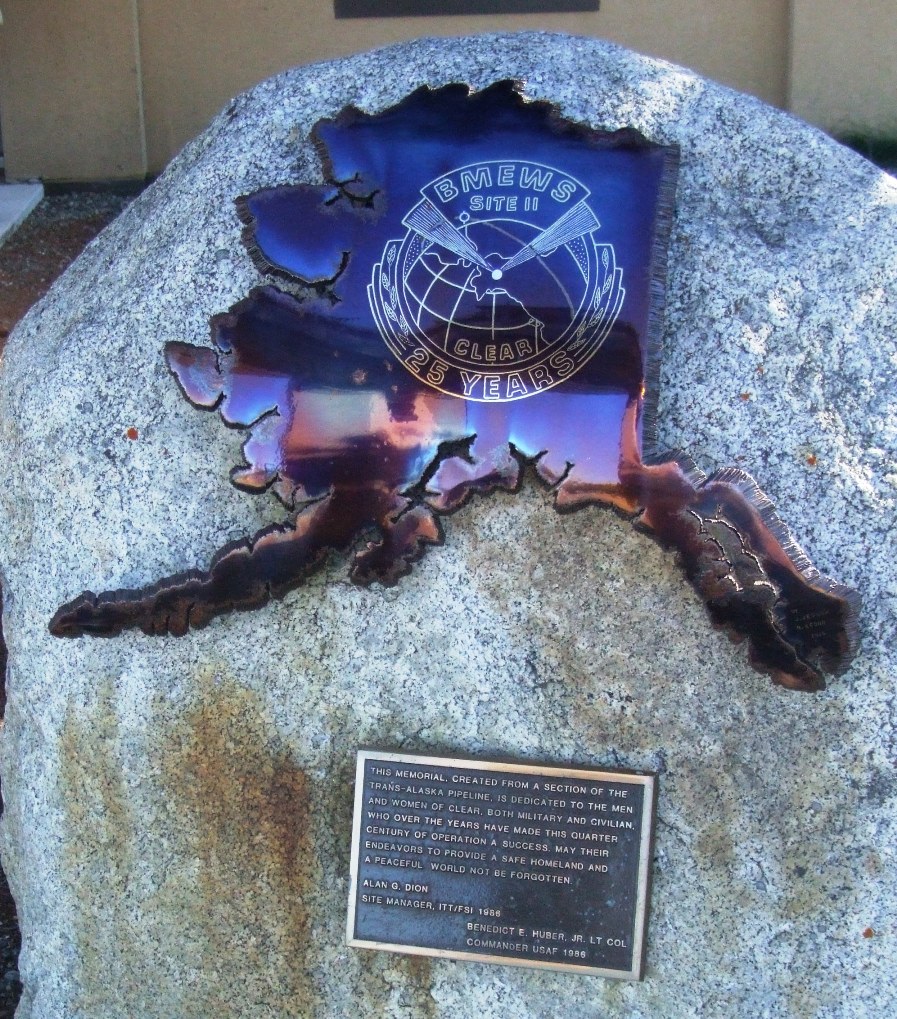 Plaque mounted to boulder at the entrance to the Administration Building.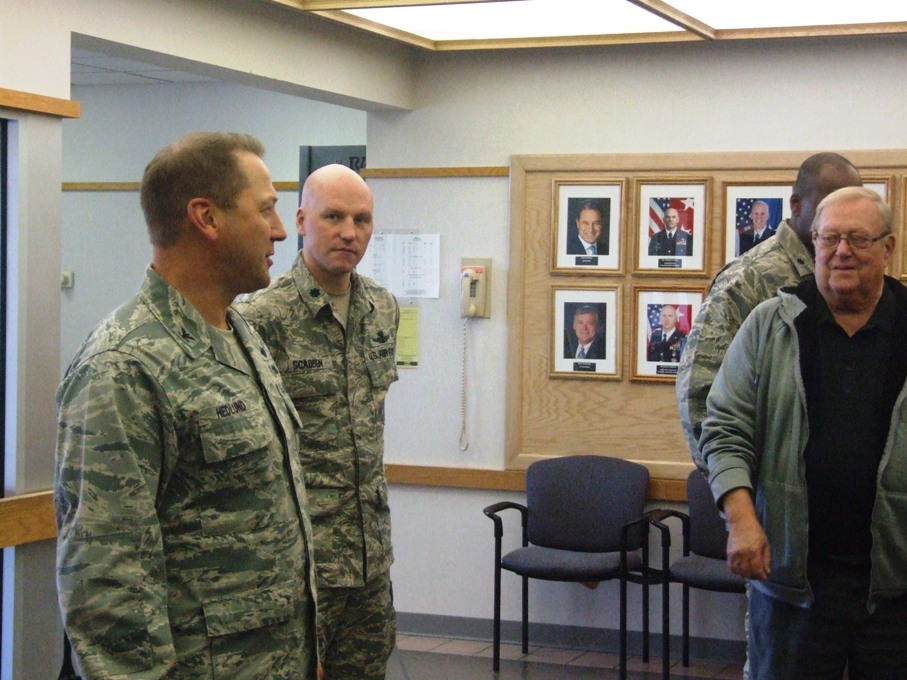 We were greeted by staff from Clear Air Force Station. We were shown around by 2 Coronels , a Major and a Master Sergeant. Many thanks to these guys for taking the time to inform us on the day to day goings on of Clear.
Mess Hall at Clear we did lunch here before we toured the site. Very nice setup!!!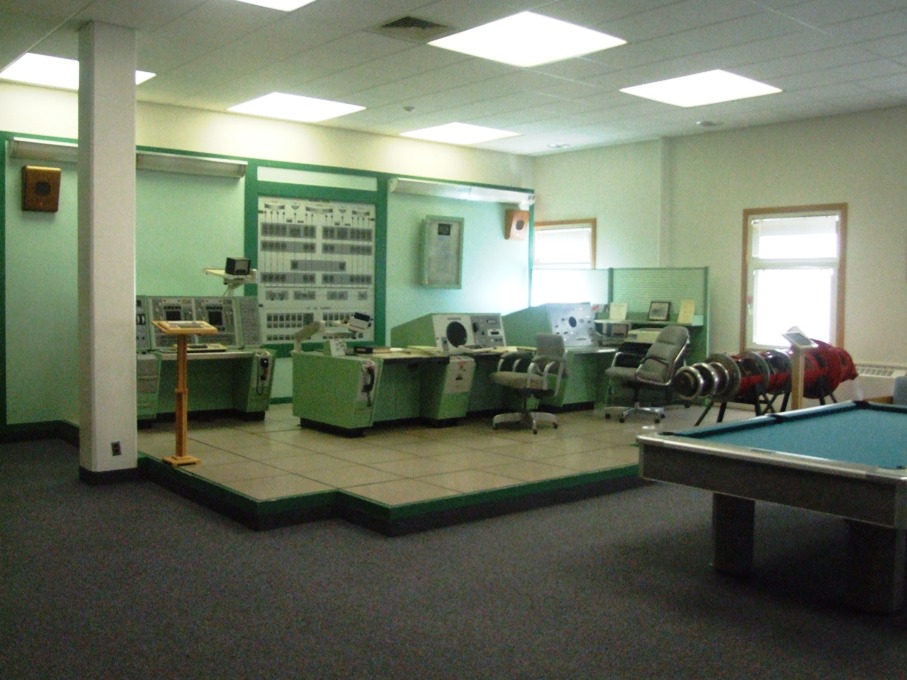 This console would have been used in the first radar set-up Clear.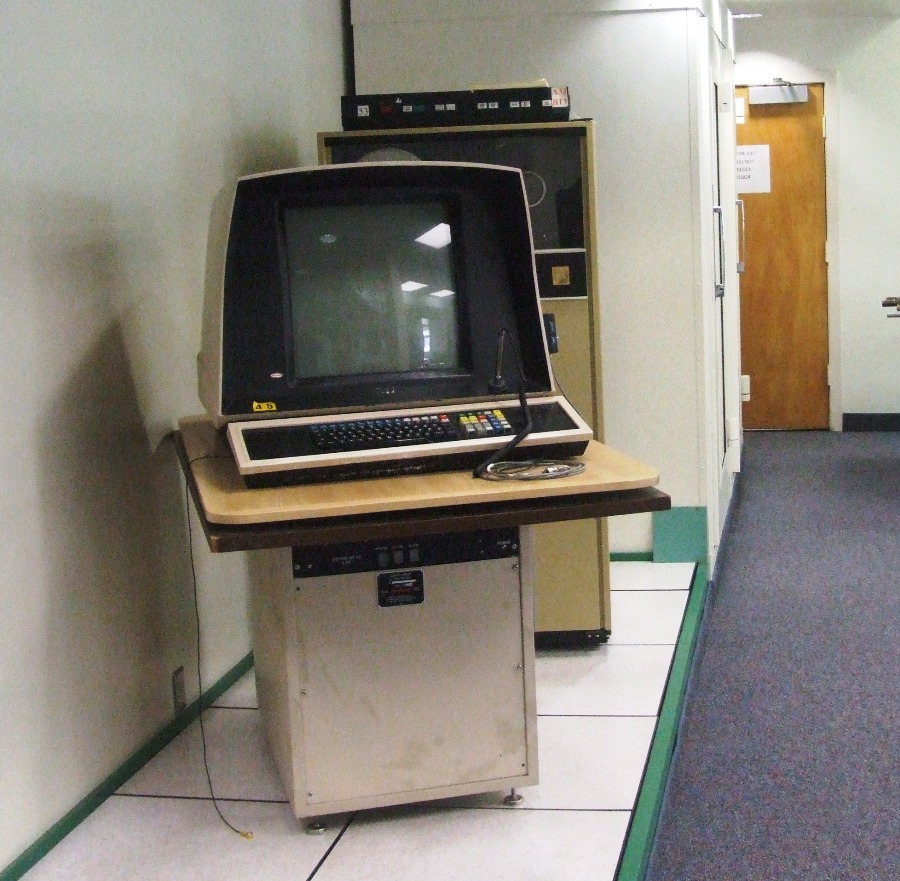 This console is one of the "SAGE" consoles it was also installed at Clear we believe.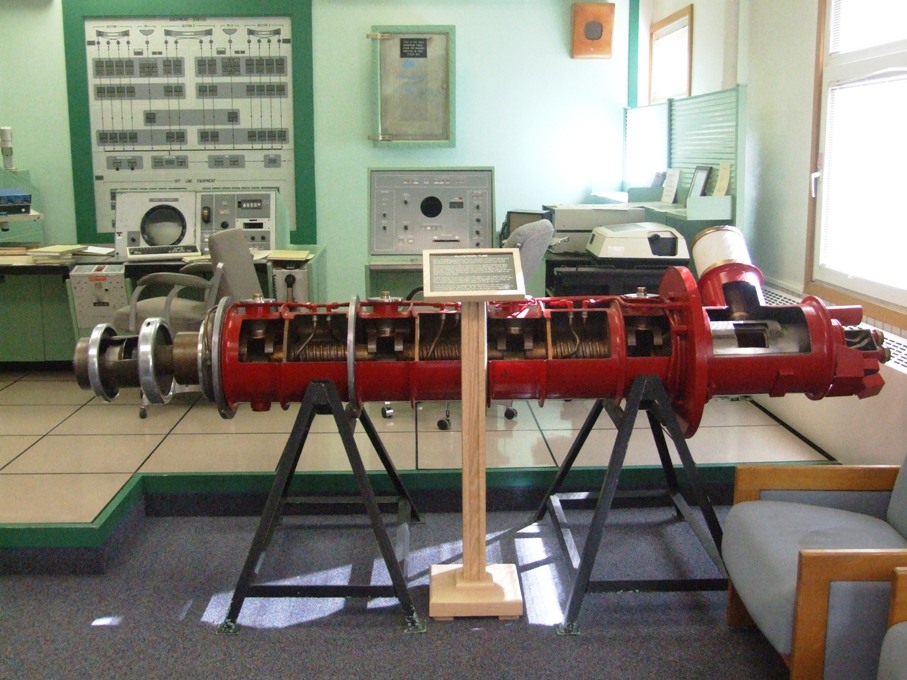 A cut-away to show the inner workings of one of the giant Klystron tubes that powered the early Clear installation. When this system was replaced and shutdown some of the Klystron's found their way to the deep space radio telescope Arecibo in Puerto Rico.
Interesting side note power consumption of this radar was huge. Clear was self contained unit completely off the local power grid, a coal powered heating and electrical plant was constructed and remains as Clear's sole source of power and heat. When the original radar setup was replaced with the solid state phased array the power requirements were greatly reduced. But in order to stabilize the generators about 75 KW of power had to be shunted to ground for proper operation.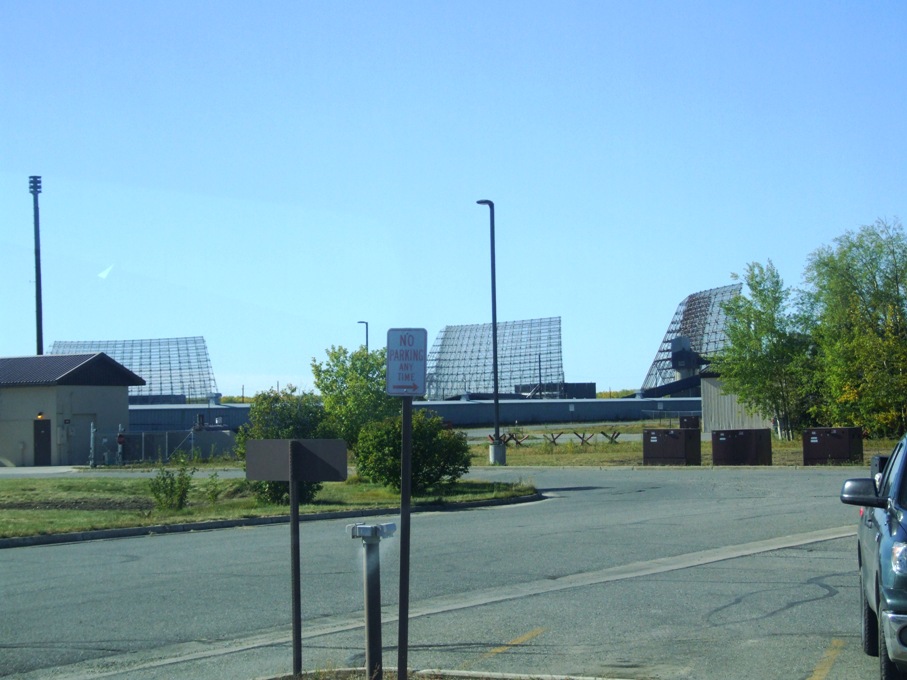 Here are the 3 large radar reflectors that sent out the beam over the horizon. We now boarded a Air Force bus for the site tour.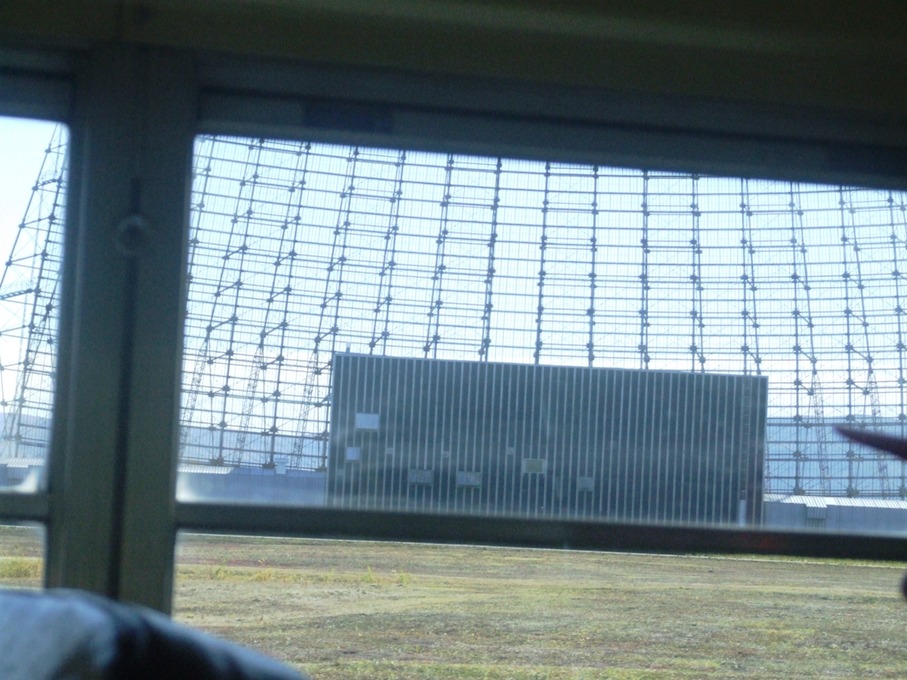 In order to produce the proper output beam banks of the transmitting Klystrons were connected to what they called a " Organ Pipe Scanner" which directed the beam to the giant reflector.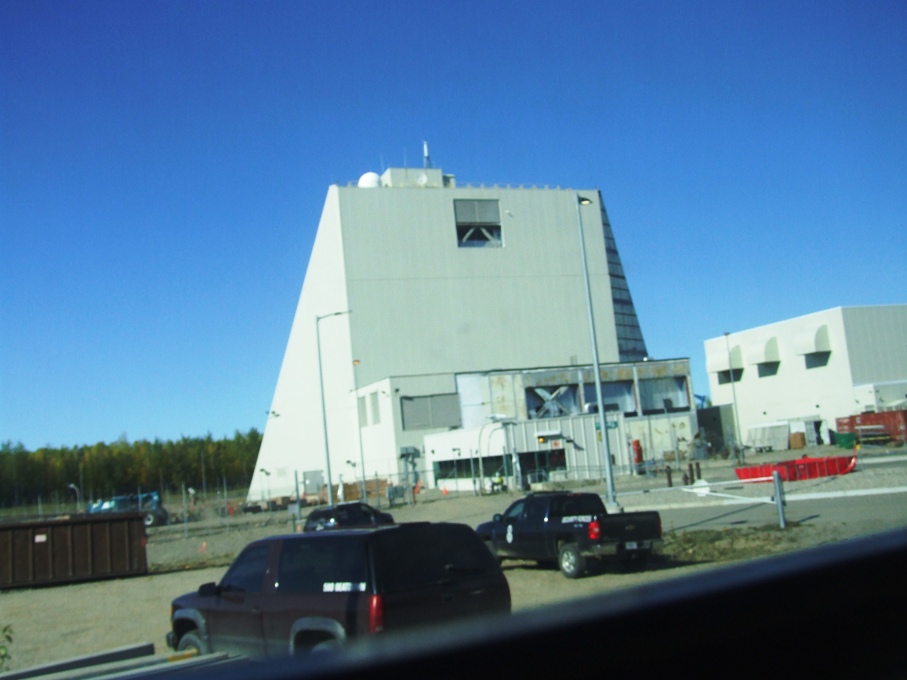 Our bus pulls up to the Phased Array Building, no photos past this point of Clear we had to leave cameras and cell phones on the bus. Upon entering the building we had to surrender our drivers licensees for security badges.