Here are some photos from Sunday's Train trip to Denali.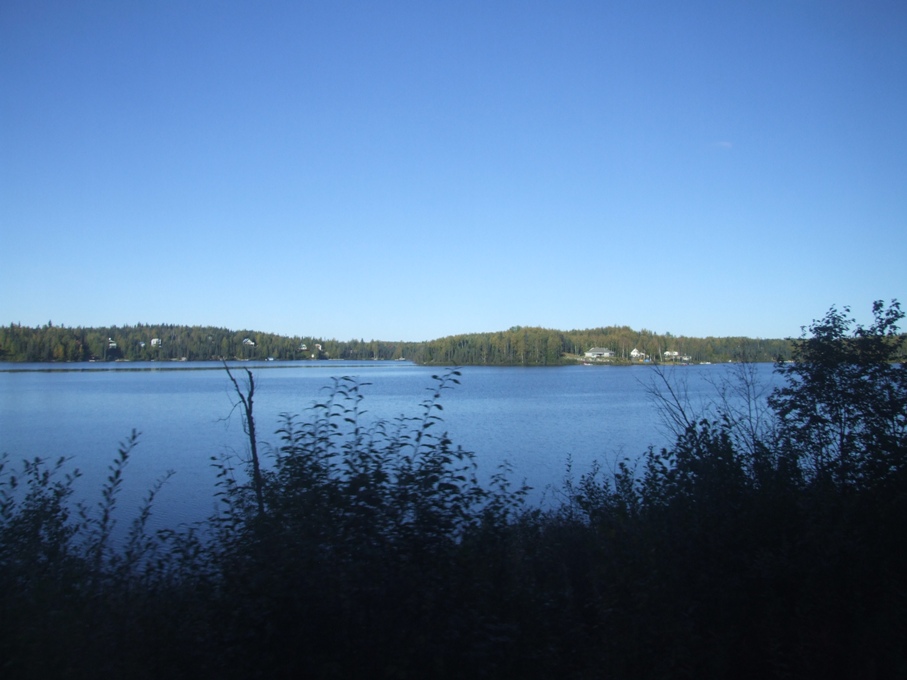 We started Sunday by boarding the train at Anchorage on our way to stay overnight at Denali Park. Below a few shots also from the train.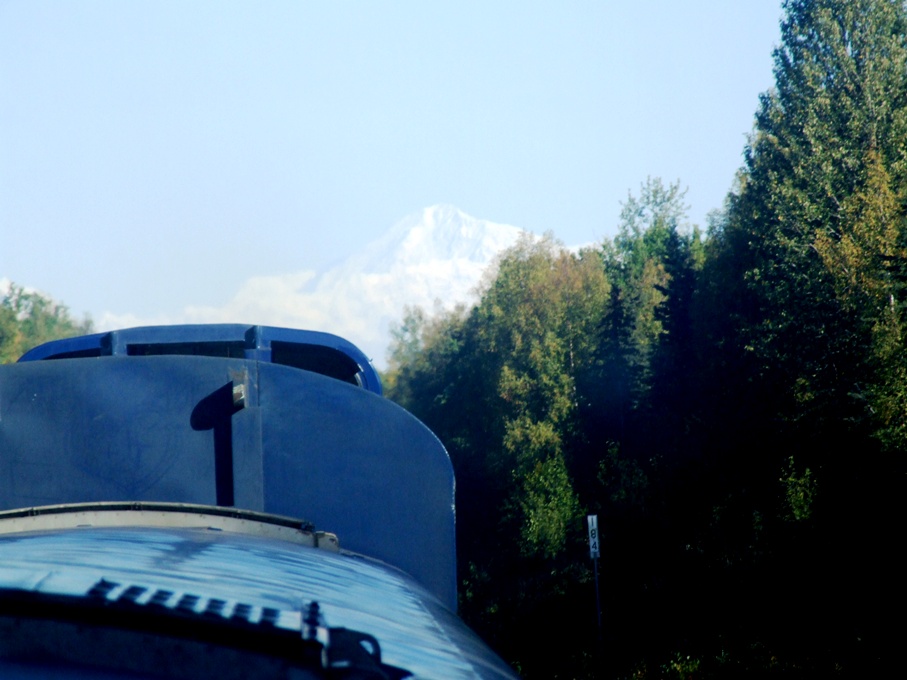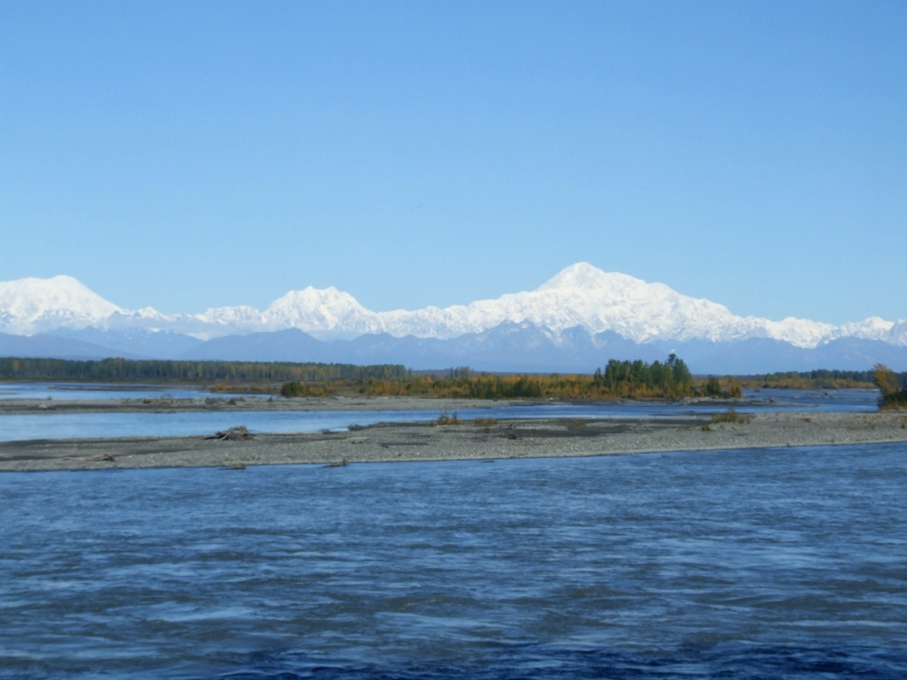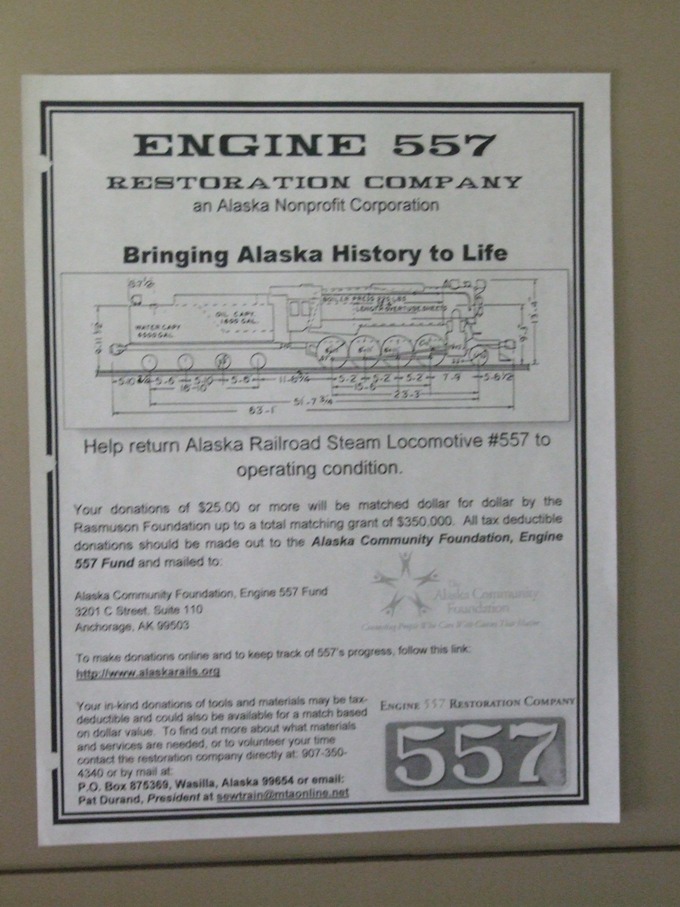 Posted on the train information on a project to restore a former steam locomotive for seasonal use by the Alaska Railroad.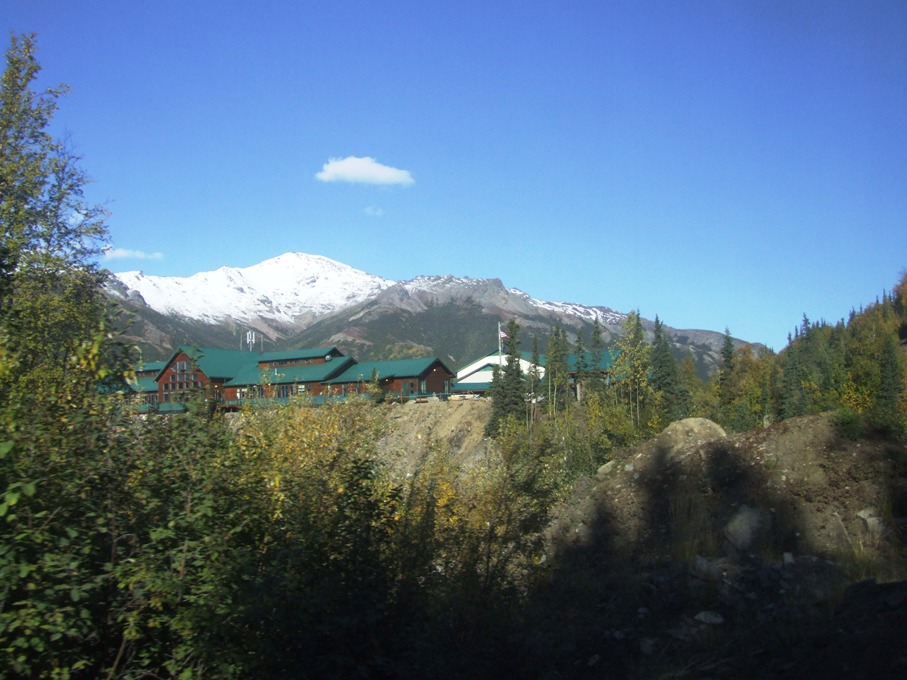 Our stay overnight was the Grand Denali Lodge. It is perched high above the rest of the area lodging overlooking the highway and the Alaska Railroad track.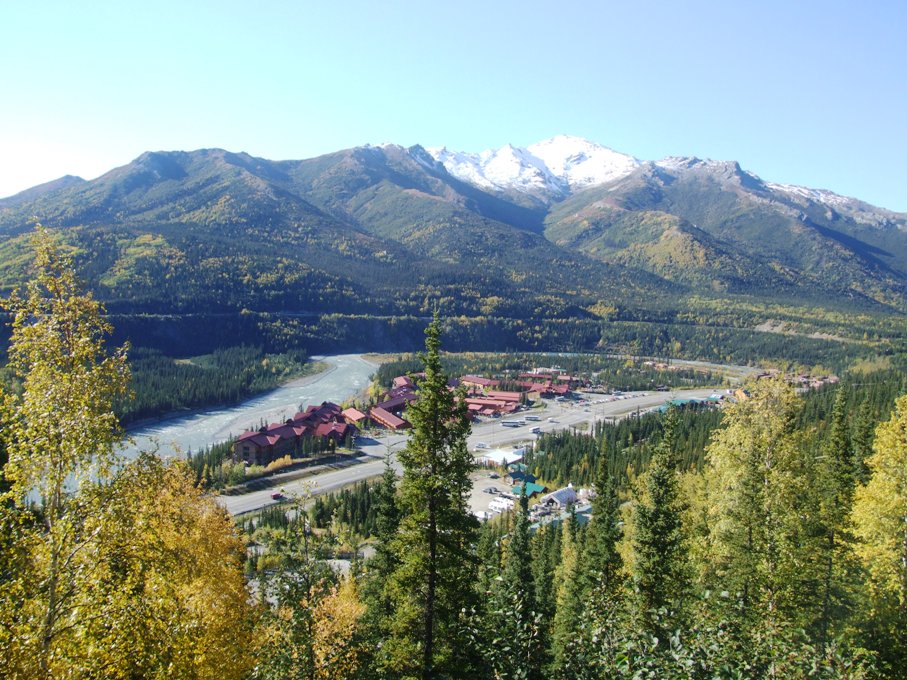 View from the balcony at the Lodge in the foreground is the highway and in the background you can make out the cut in the slop of the hill for the railroad track.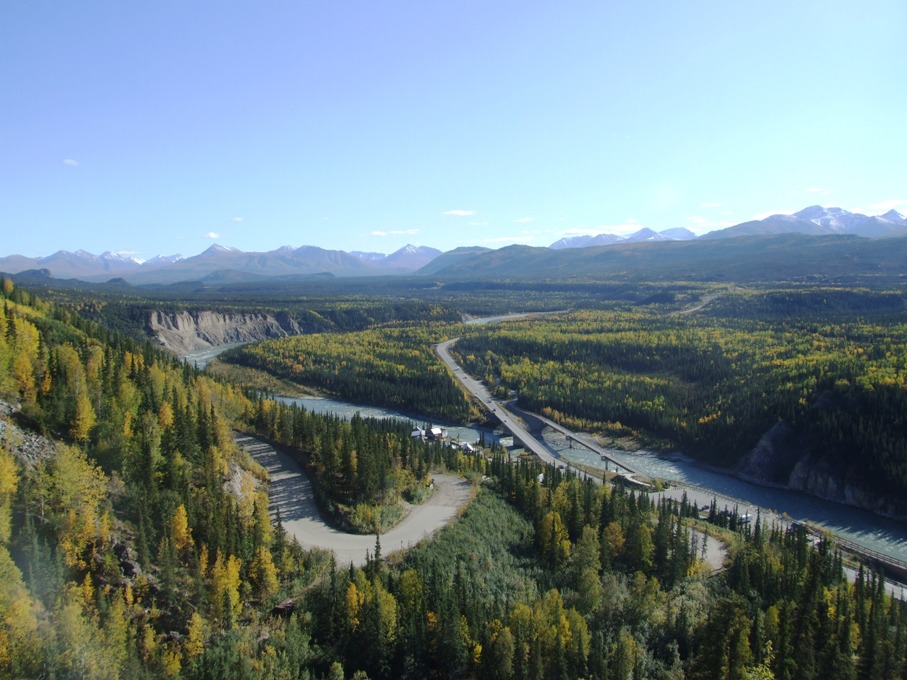 Looking south from the balcony of the Grand Denali Lodge.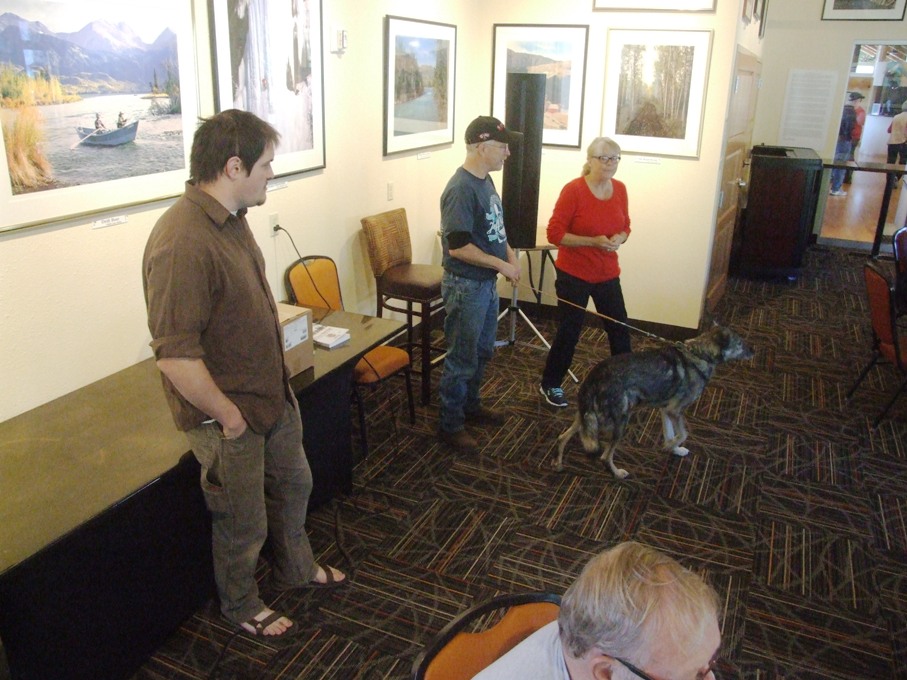 That evening we were treated to a presentation by Jeff King, Jeff is a 4 time winner of the 1,049 mile Iditarod Sled Dog Race.
Jeff and some of his staff brought along with them some pup's for the group to see.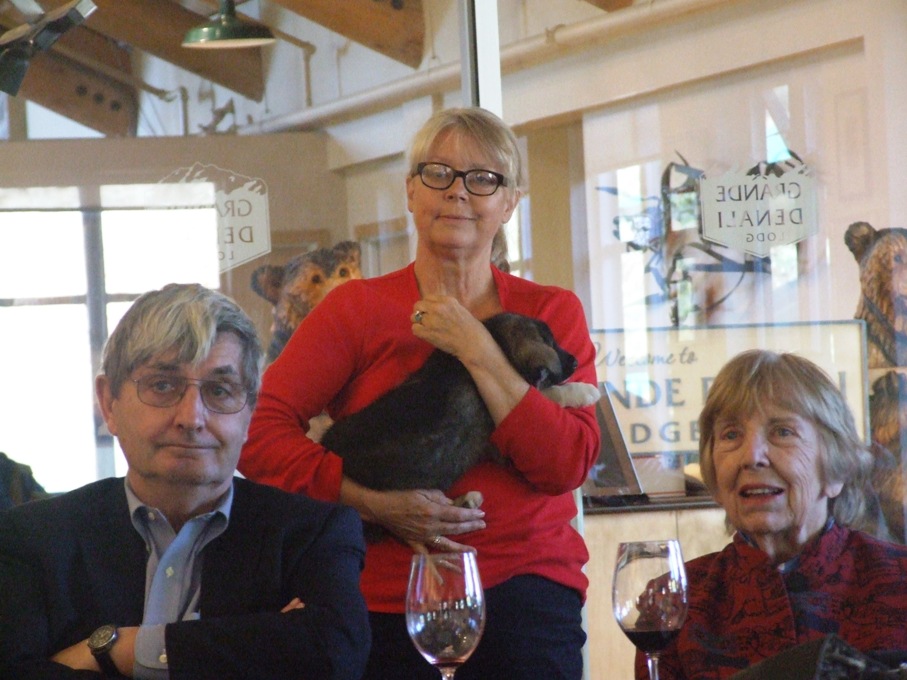 Here is Barbara Propes one of our hosts for the reunion with one of Jeff's pups, "not sure of Jeff got the pup back"!!!