Here are some photos from Fairbanks on Wednesday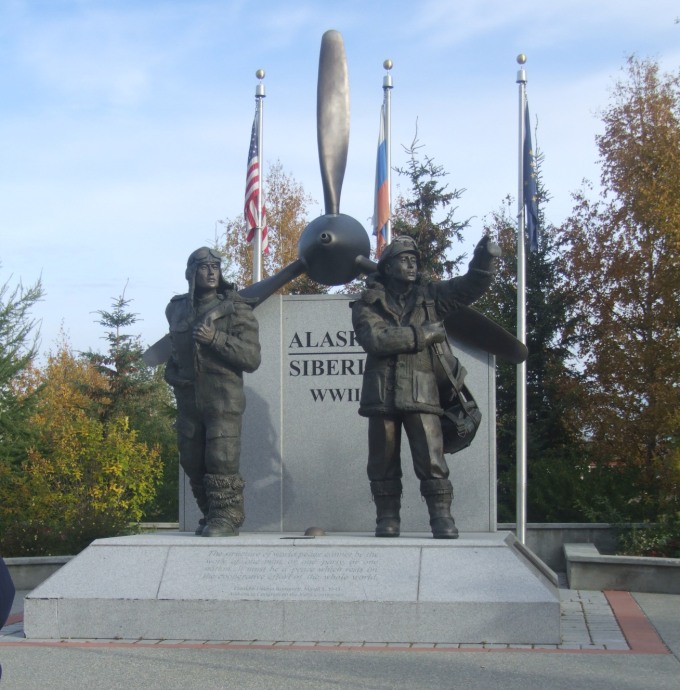 We started our last day Wednesday with a visit to Griffin Park site of the WWII memorial dedicated to the Alaska - Siberia Airway.
Plaques on the monument above.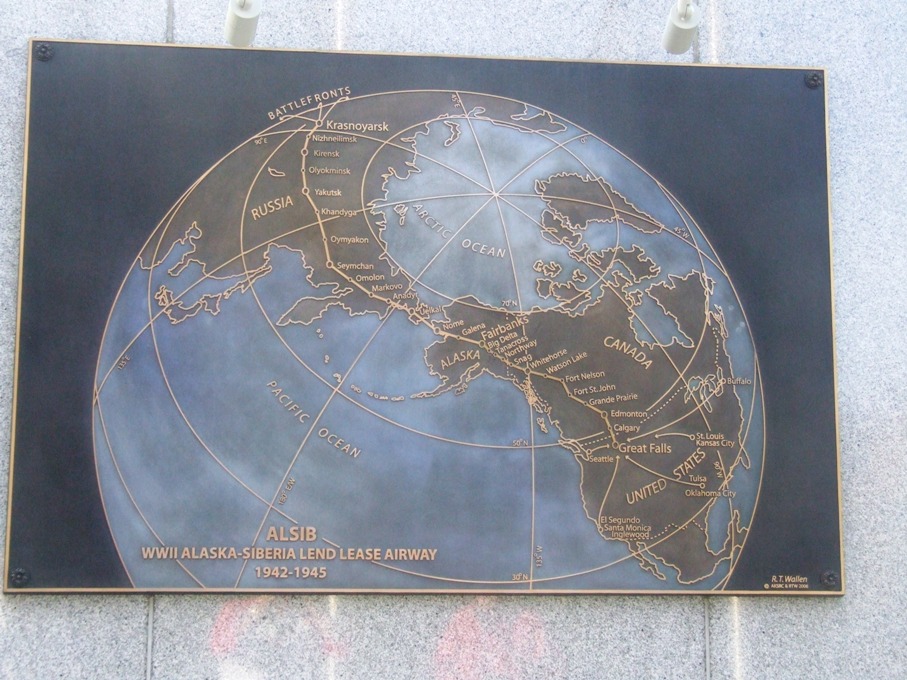 This plaque shows the route took by the lend lease aircraft on their way to the Russian eastern front.
Also while at Griffin Park we toured the exhibit building, outside this early Fairbanks home built before 1910 it remains on it's original site.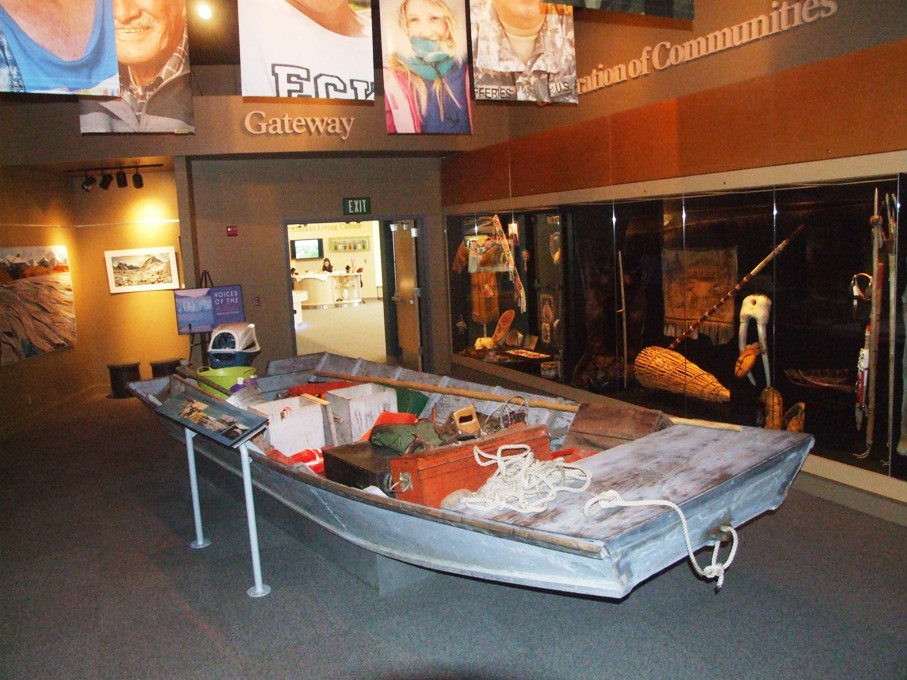 A portion of the exhibit area.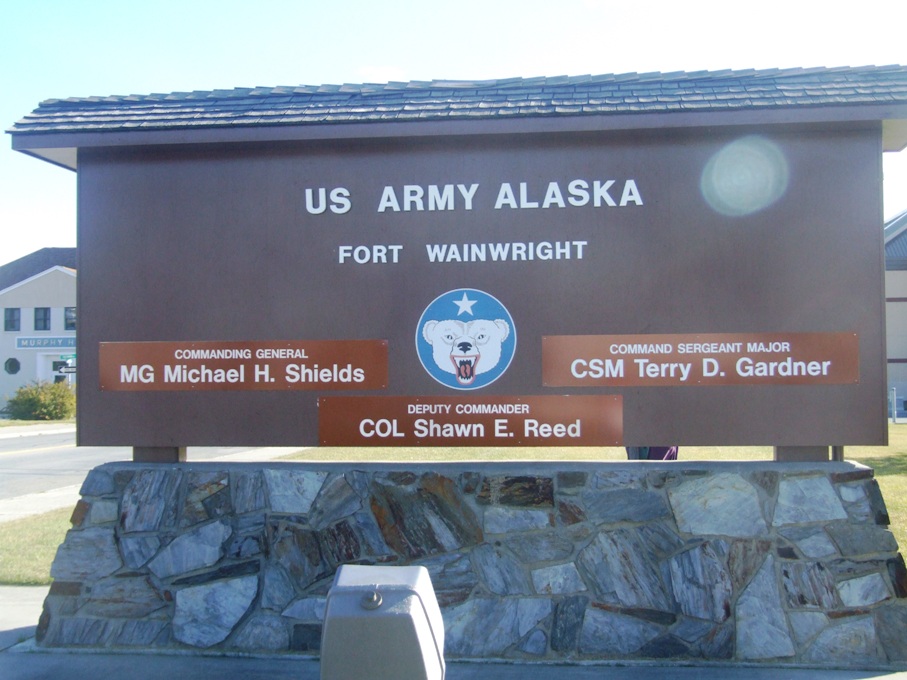 Our next stop was Ft. Wainwright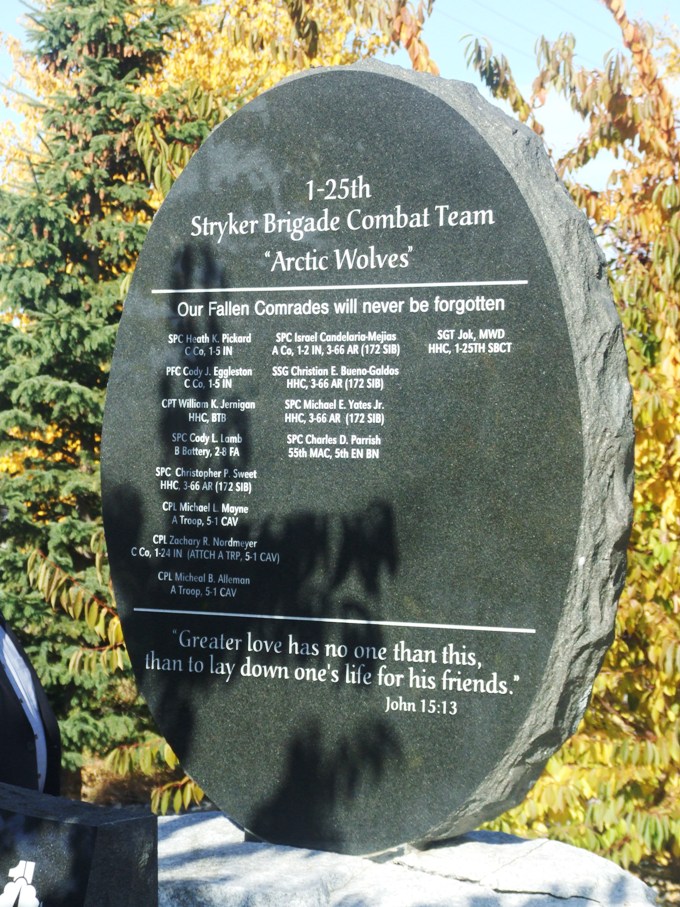 We spent our lunch break at Wainwright's Memorial park. The park is dedicated those solders from Wainwright who lost their lives in Afghanistan.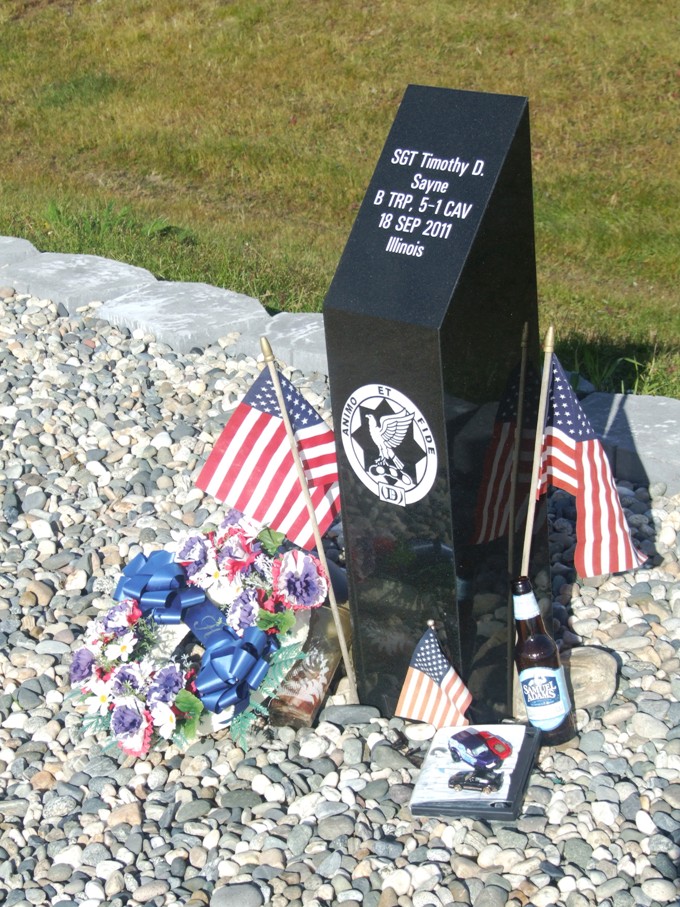 Each fallen solder is honored with a marker many have items left there by friends and family members. There is even a marker for a K9 warrior / guard dog killed there also.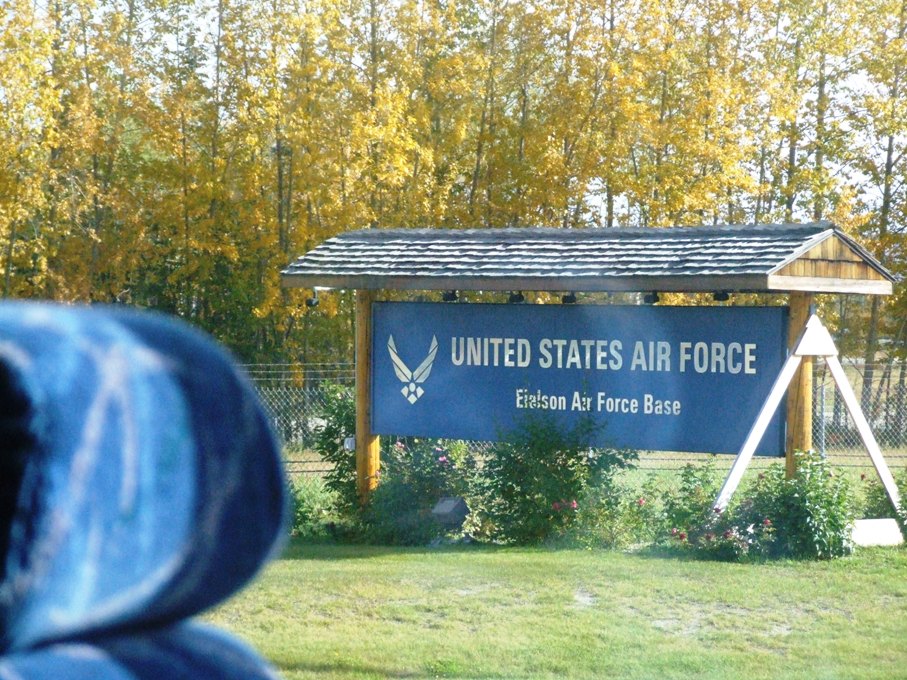 Our next stop was a tour through Eielson AFB many of the vets from the Fairbanks units spent a lot of time at Eielson.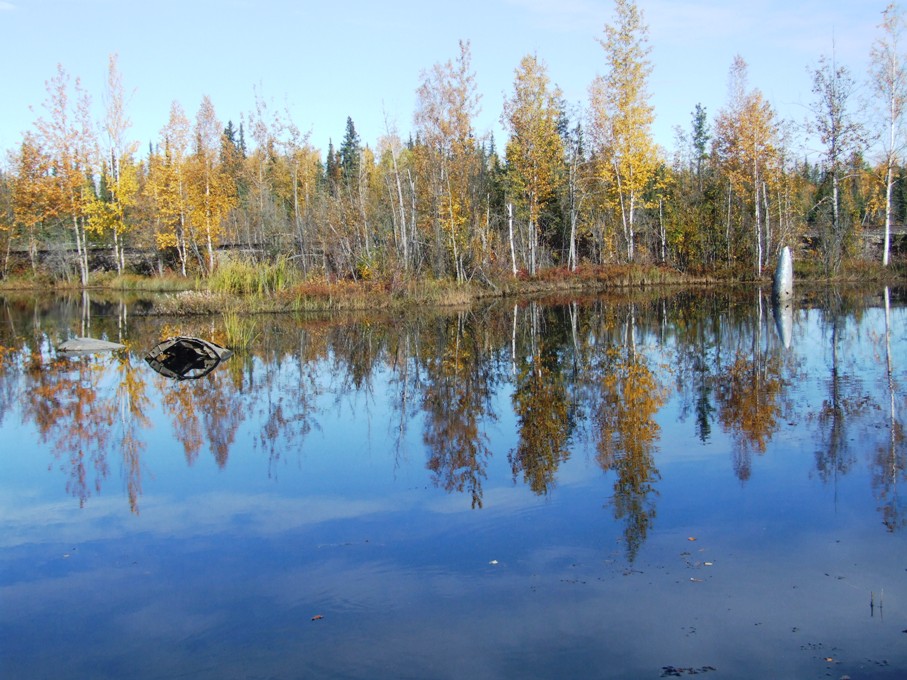 We stopped at the " Lady of the Lake" the next 2 pictures will explain the Lady for you. We ran across this in 1965 while driving around Eielson one day.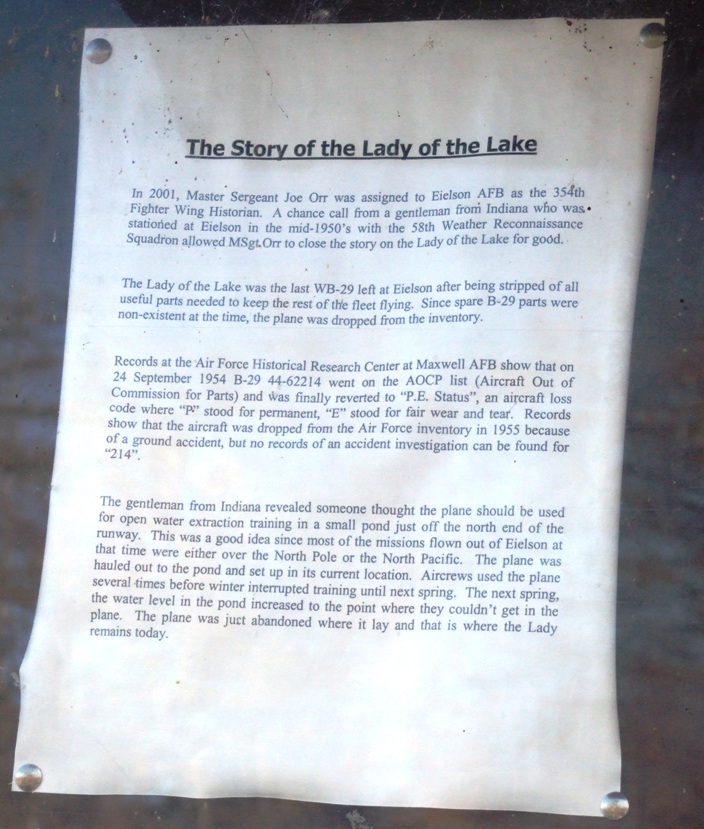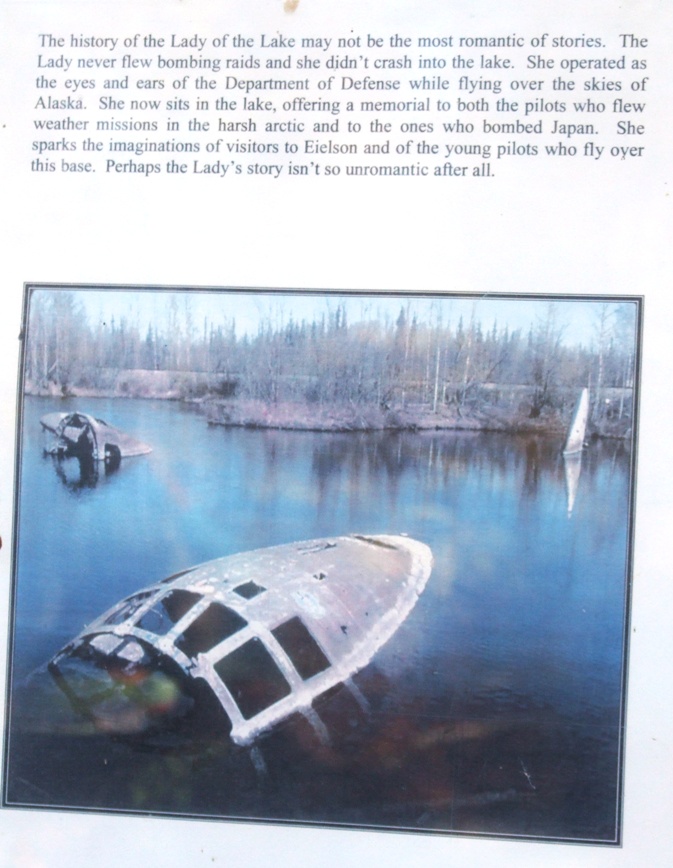 The water level is somewhat higher than normal due to some recent rain fall.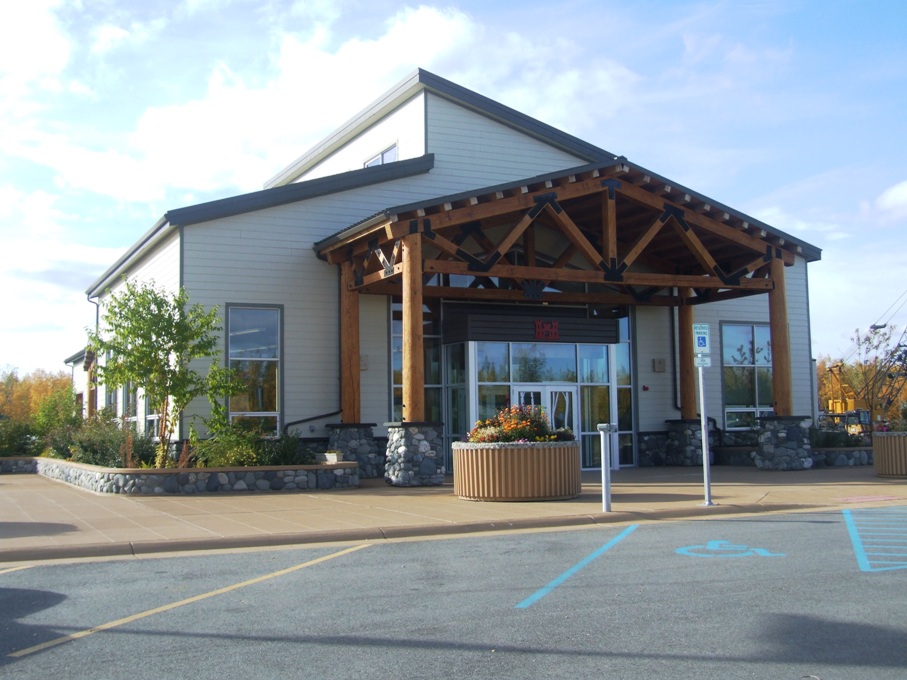 Our final stop the Chena River Flood Control Headquarters building. After the 1967 flood the Moose Creek Dam was constructed which is 8 miles long, designed to divert water in case of flooding. Below a link to the Chena river lakes flood control project.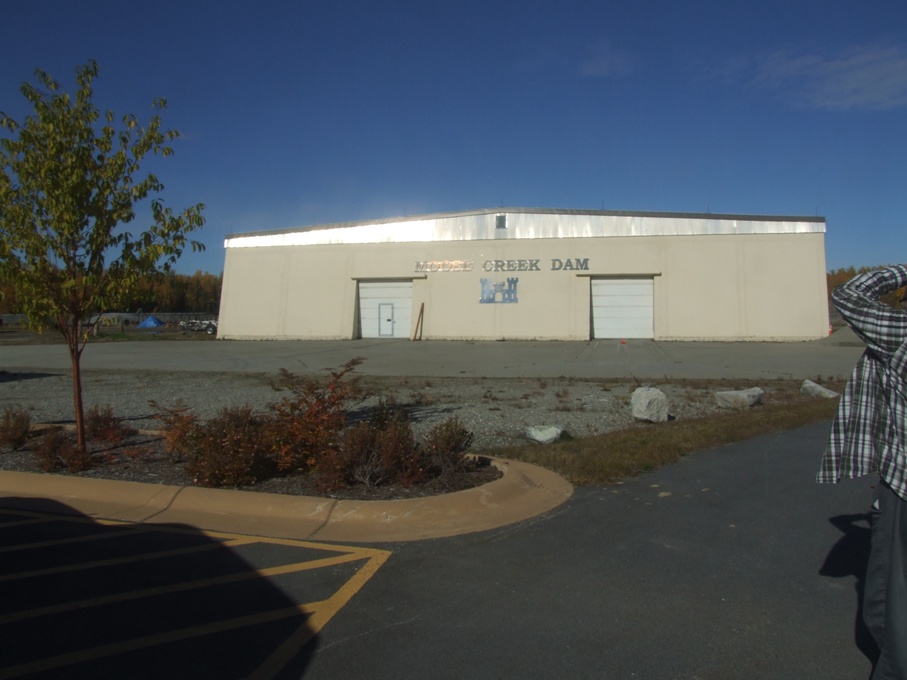 The former launcher building for A/2/562 Site Tare perhaps in the most original condition of any of the Alaska Nike units. Now used for the Chena River Dam.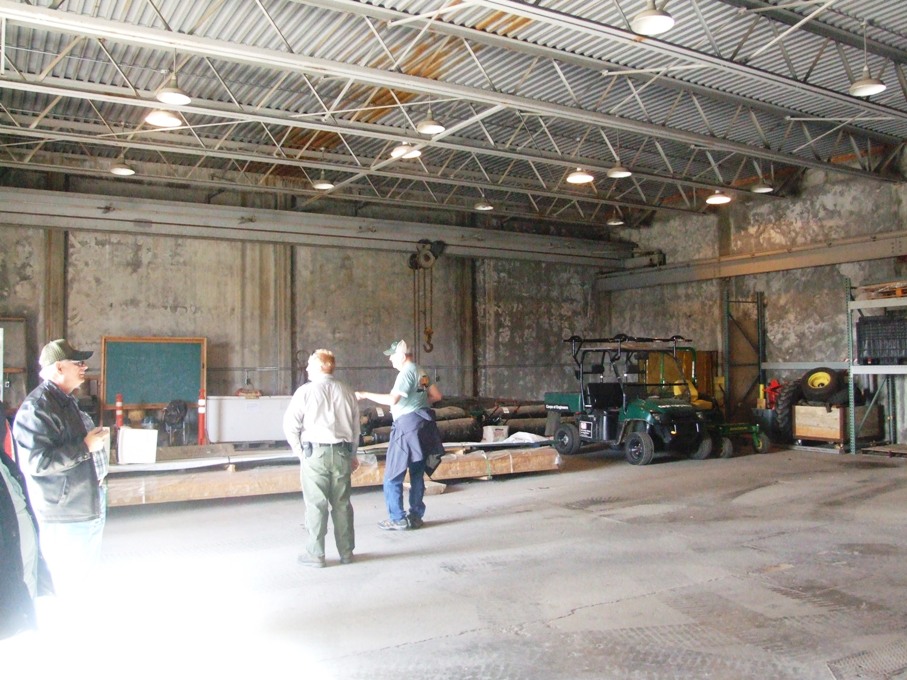 Inside of Launcher A Section note that the overhead crane is still in place.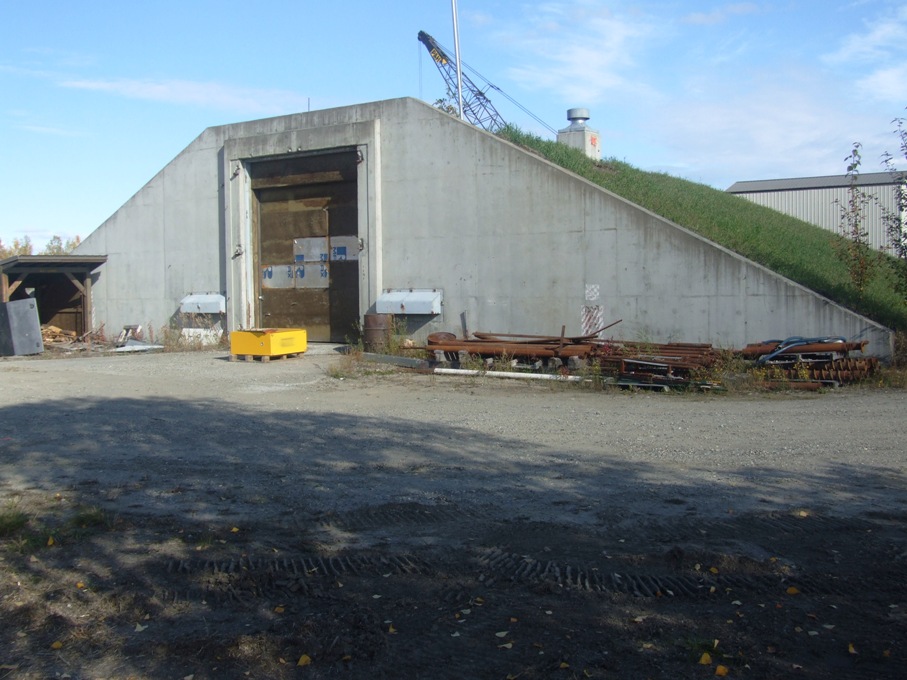 Warhead storage building at Site Tare.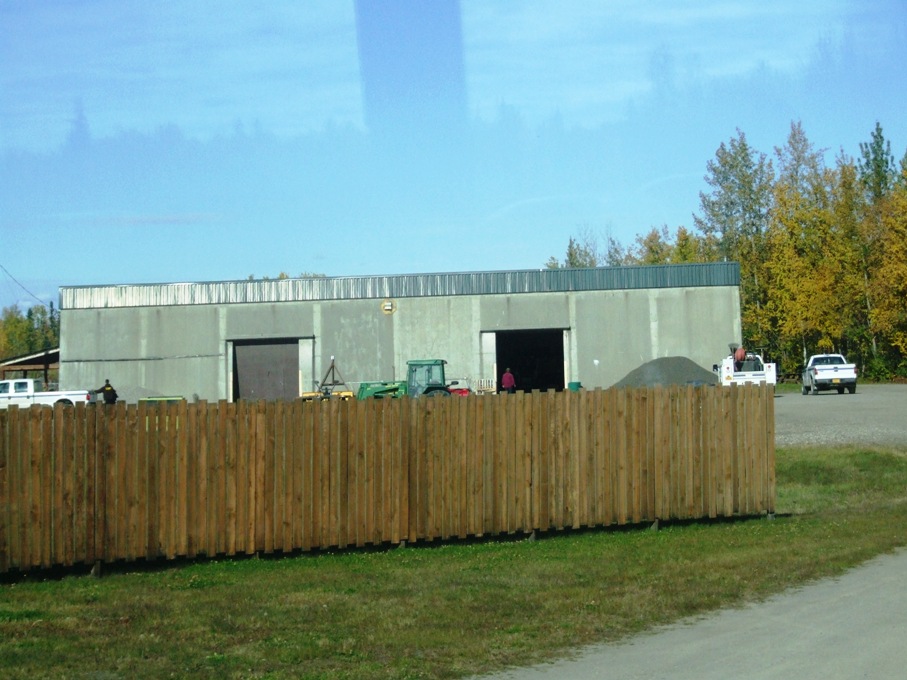 This is the other Launcher building at A/2/562 this one I believe is used by the local county highway department. It also is in very good condition.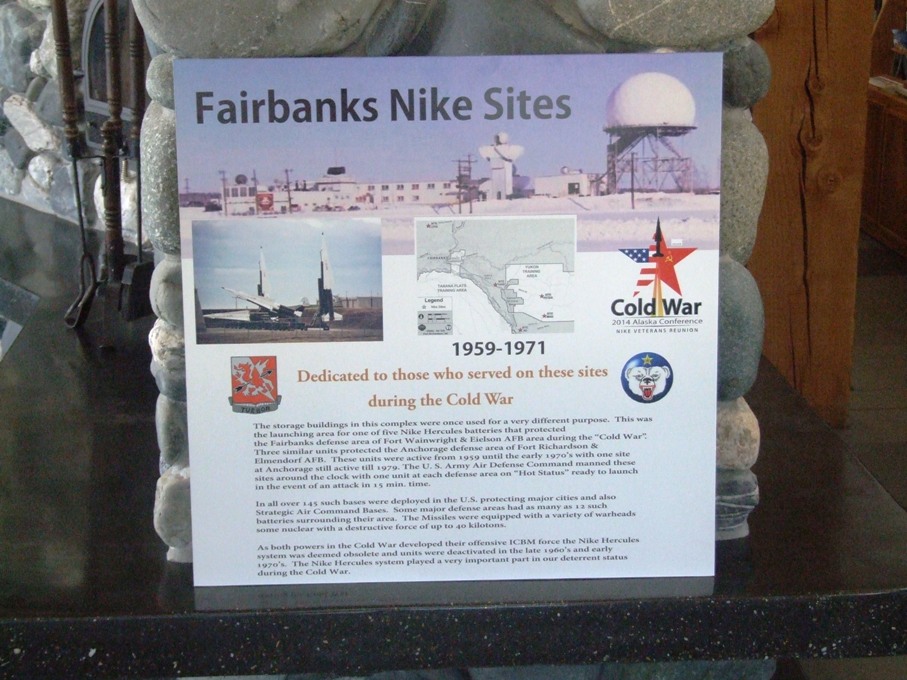 A Battery vet Paul Kulba had this plaque made which will inform visitors to the Moose Creek Dam Admin building just what the launcher buildings were there for.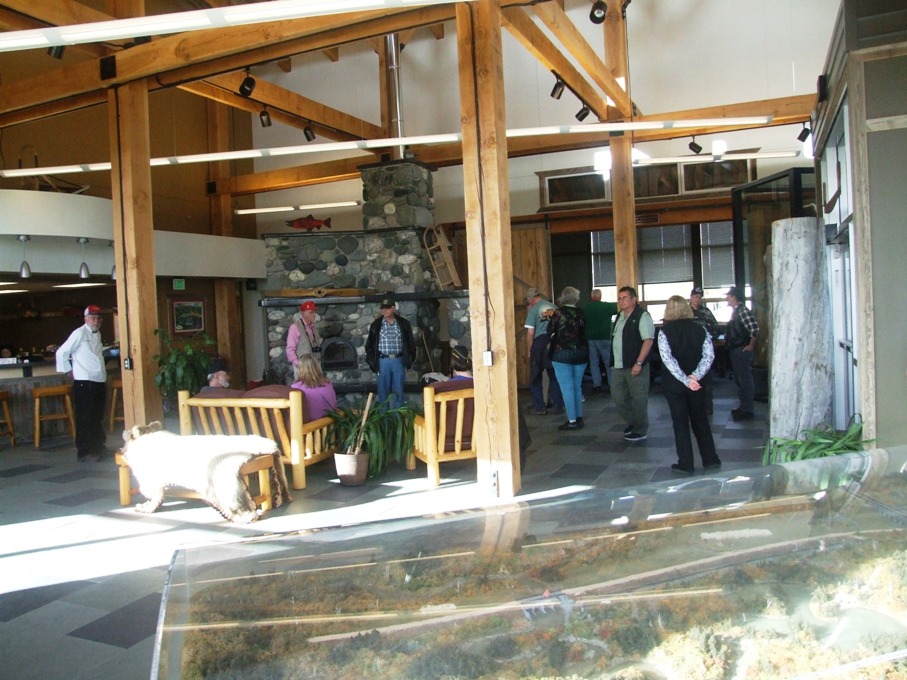 Inside view of the Admin building.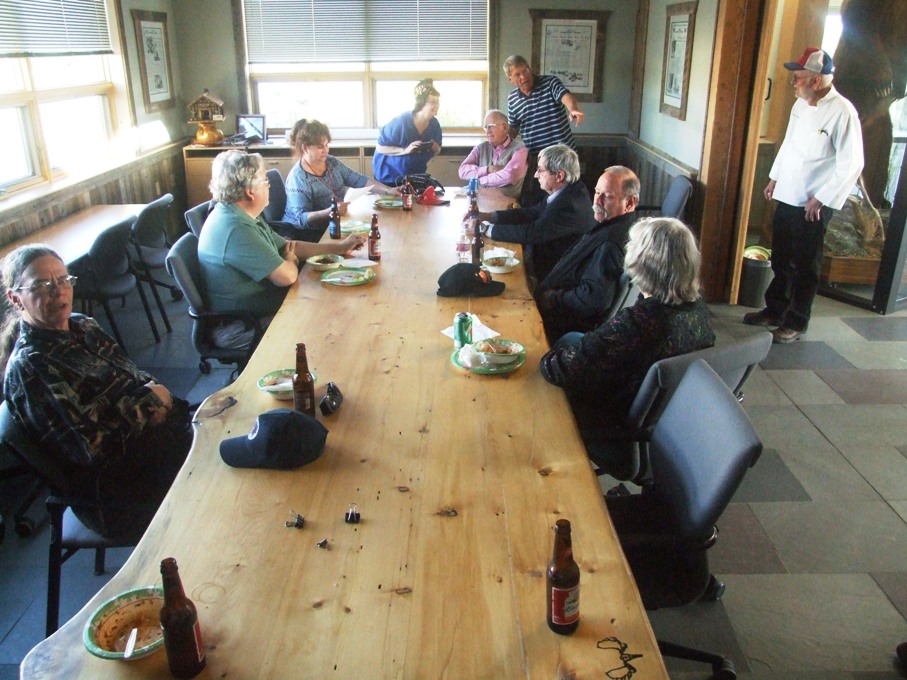 some of our group relaxing around this conference table after our Chili feed done for us by members of the American Legion Post #30 at Moose Creek AK. The table made from one slice of a large pine log quite impressive.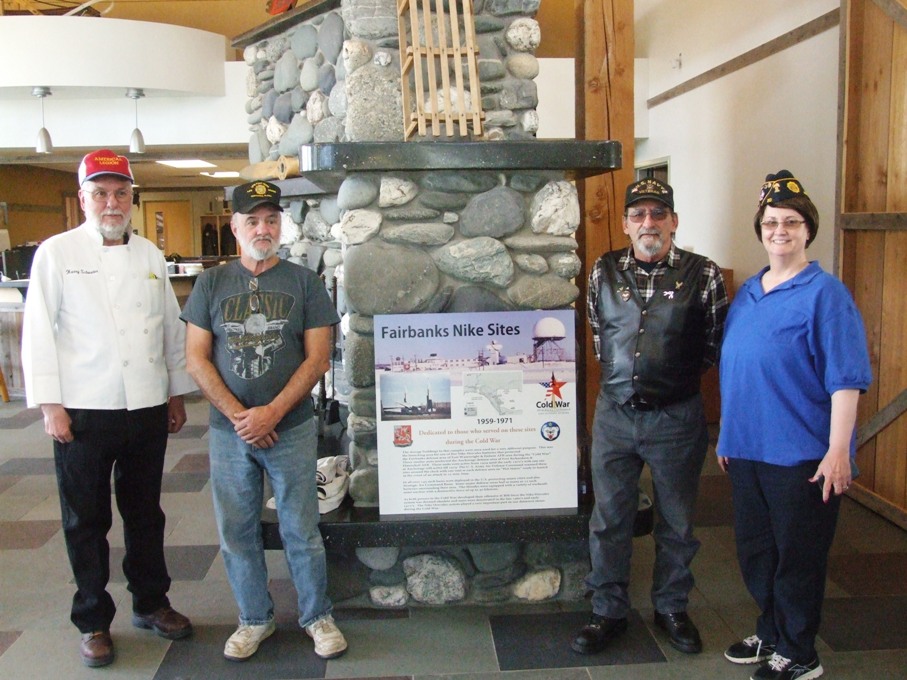 The members of Post #30 that put on our feed, a number of the post members come from a culinary background. Thanks gang for topping off a great week in your state!!!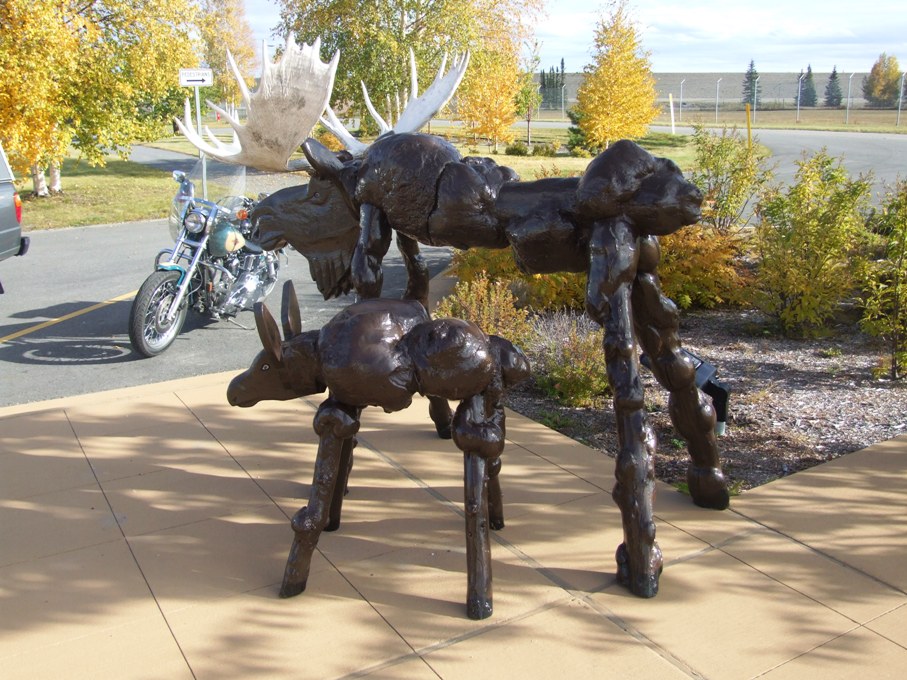 These 2 wooden Moose sculptures are at the entrance to the dam admin building. For us that served at Site Tare A/2/562 a fitting end to a great reunion, thanks to all who worked on this to make it such a success.